NEWS!
The newest innovation in cookware from SOLIDTEKNICS is crowdfunding on Kickstarter right now, only until October 23. AUS-ION, the world's only seamless one-piece steel chef pans are offered as a limited engraved FIRST EDITION series for those who pledge in support of our Australian commercial cookware vision. See the campaign here and pledge for your piece of Australian cookware history! www.kickstarter.com/projects/400294490/aus-ionseamless-1-piece-australian-iron-pro-chef-c
Since their meteoric launch on Kickstarter in 2014, our new-generation high-performance Australian-made AUSfonte cookware has been widely acclaimed by expert cooks; in strong demand at gourmet retail in Australia (#1 selling cookware on Australia's biggest kitchenware site, KitchenwareDirect), exported to the USA and soon to the UK.
Why so popular, so quickly?
The video below neatly summarises the real benefits for cooks from our pioneering R&D:
SOLIDTEKNICS AUSfonte 24cm (9.5") Sauteuse
Features and benefits: see graphic summary below and video demonstration of remarkable stay-cool handle here: http://youtu.be/tWdUCwmYHGM
Gallery: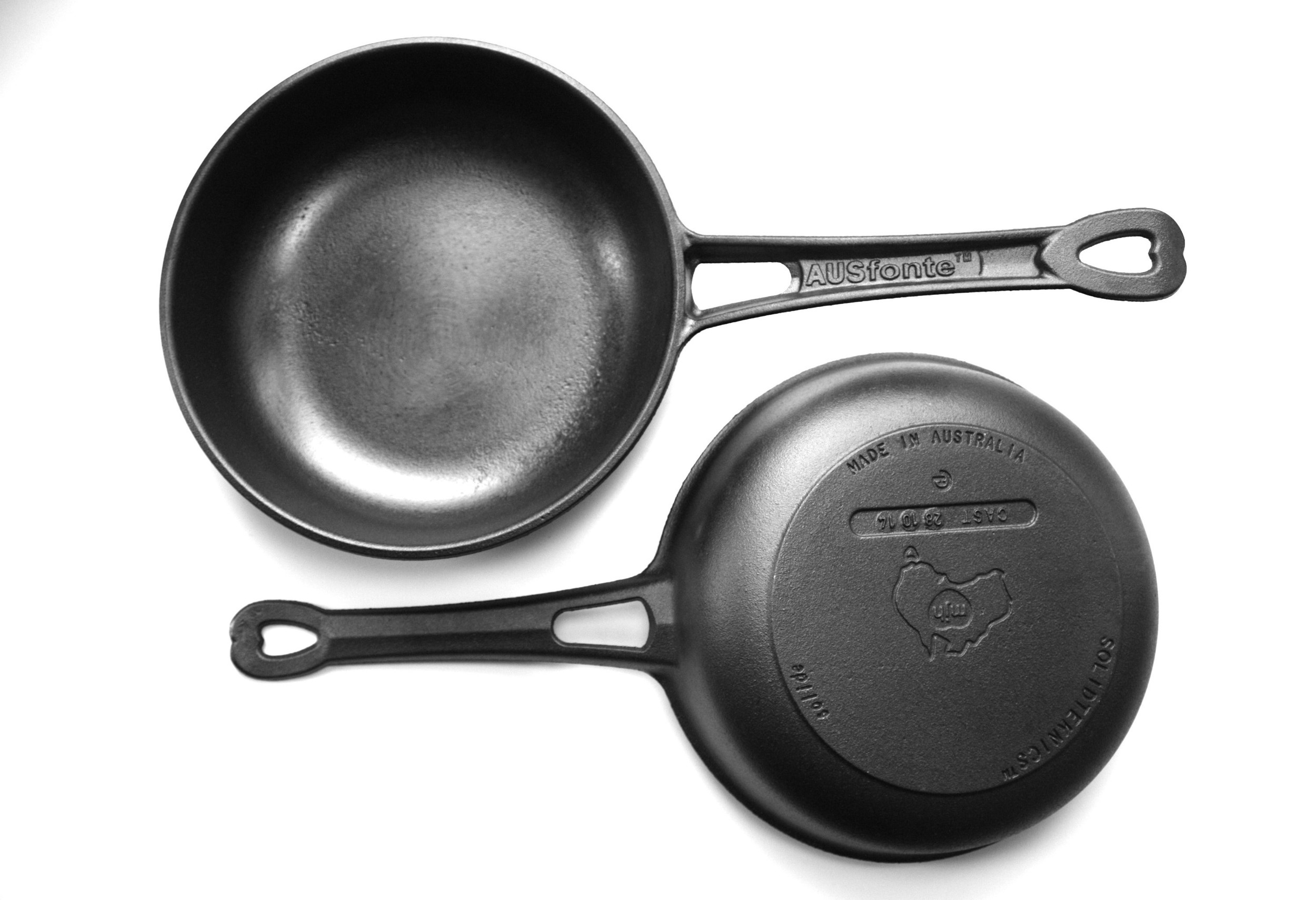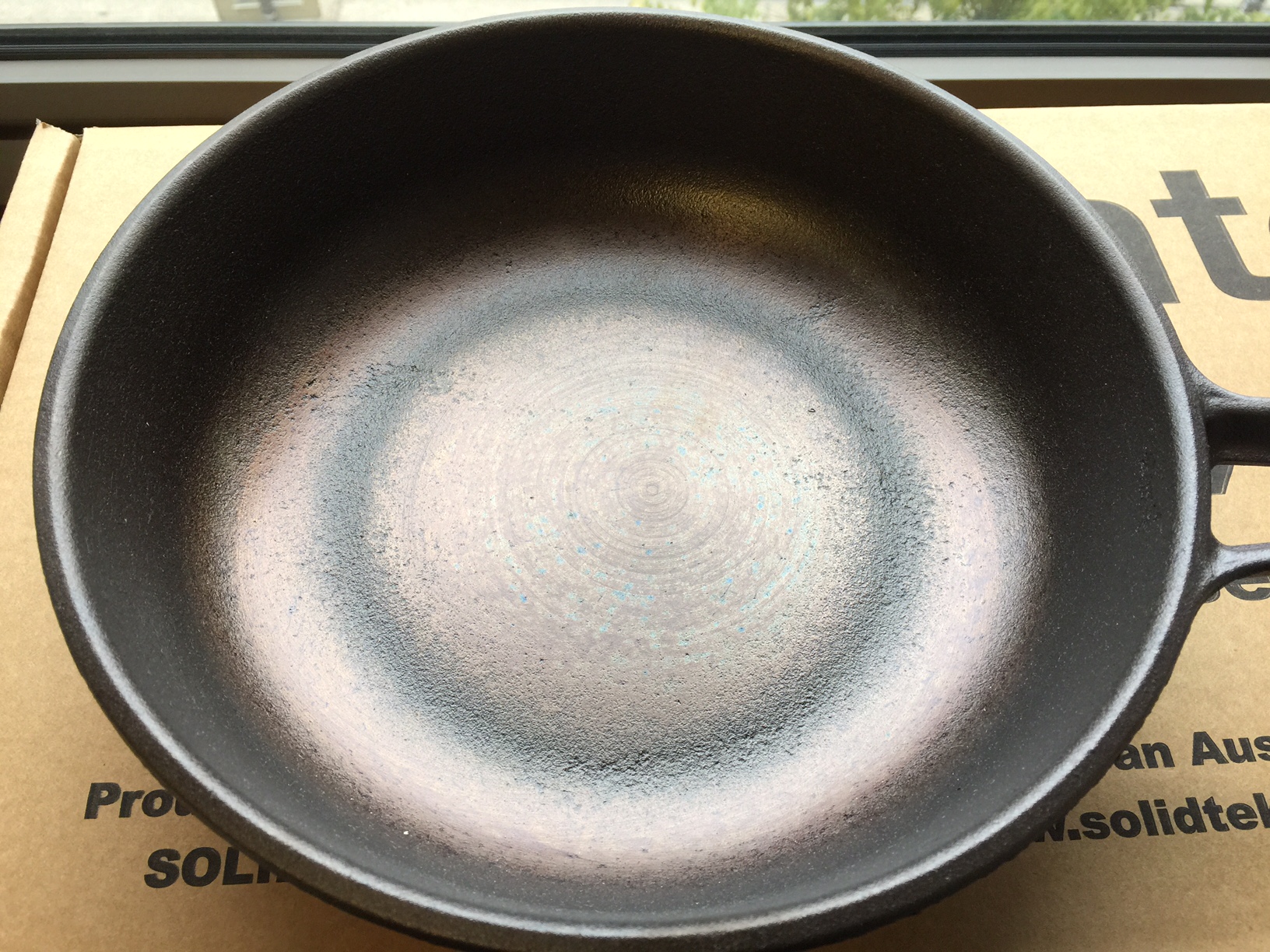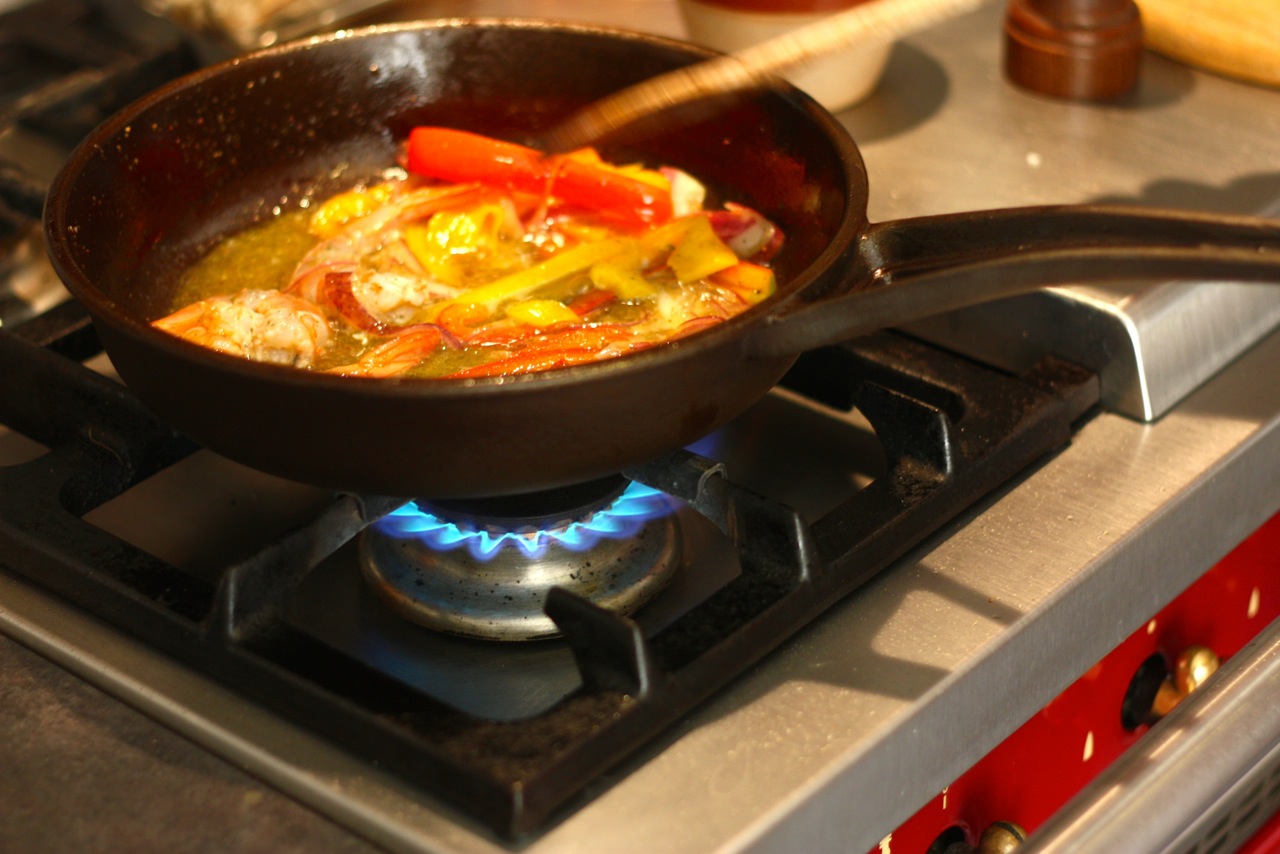 SOLIDTEKNICS AUSfonte 32cm (13") BIGskillet
Features & benefits:
Full 30cm (12") cooking surface diameter. Thin walls with reinforcing ribs to reduce weight and increase strength.
Matching pair: fits 32cm DEEPan as a lid for casserole, or as a base for dutch oven format.
Wide low dual Love Handles reduce lifting weight by pivoting off the stove/bench (video demo: http://youtu.be/X0-xt-yjz1k )
GALLERY:
SOLID
TEKNICS AUSfonte 32cm (13") DEEPan
Features & benefits:
Big 7 Litre (7 Quart) capacity. Wide but not too deep: can be used as a regular pan for frying and browning, then covered for braising and slow cooking.
Thin walls with vertical reinforcing ribs to reduce weight and increase strength and horizontal heat-capturing ribs.
Matching pair: fits 32cm BIGskillet as a base for casserole, or as a lid for dutch oven format.
GALLERY:
SOLIDTEKNICS AUSfonte Pan Grill-it, 18cm and 30cm
Features & benefits:
Converts regular flat pans into cast iron grills, for outdoor grilling, or indoors in any weather.
No need to buy and store a separate grill pan: switch between flat pan and grill pan in seconds.
Small 18cm Pan Grill-it fits AUSfonte 24cm Sauteuse pan base, and Large 30cm Pan Grill-it fits in BIGskillet base.
Also works in any pan of suitable diameter and resistance to the high heat required of real grilling/searing. Seasoned cast iron is best and easiest to clean (natural and safe high temp nonstick seasoning), but works in stainless steel, ceramic or enamel. Not suitable for synthetic-coated pans due to their toxic by-products at high temperature.
For more details and instructions: http://www.solidteknics.com/pginstructions
GALLERY: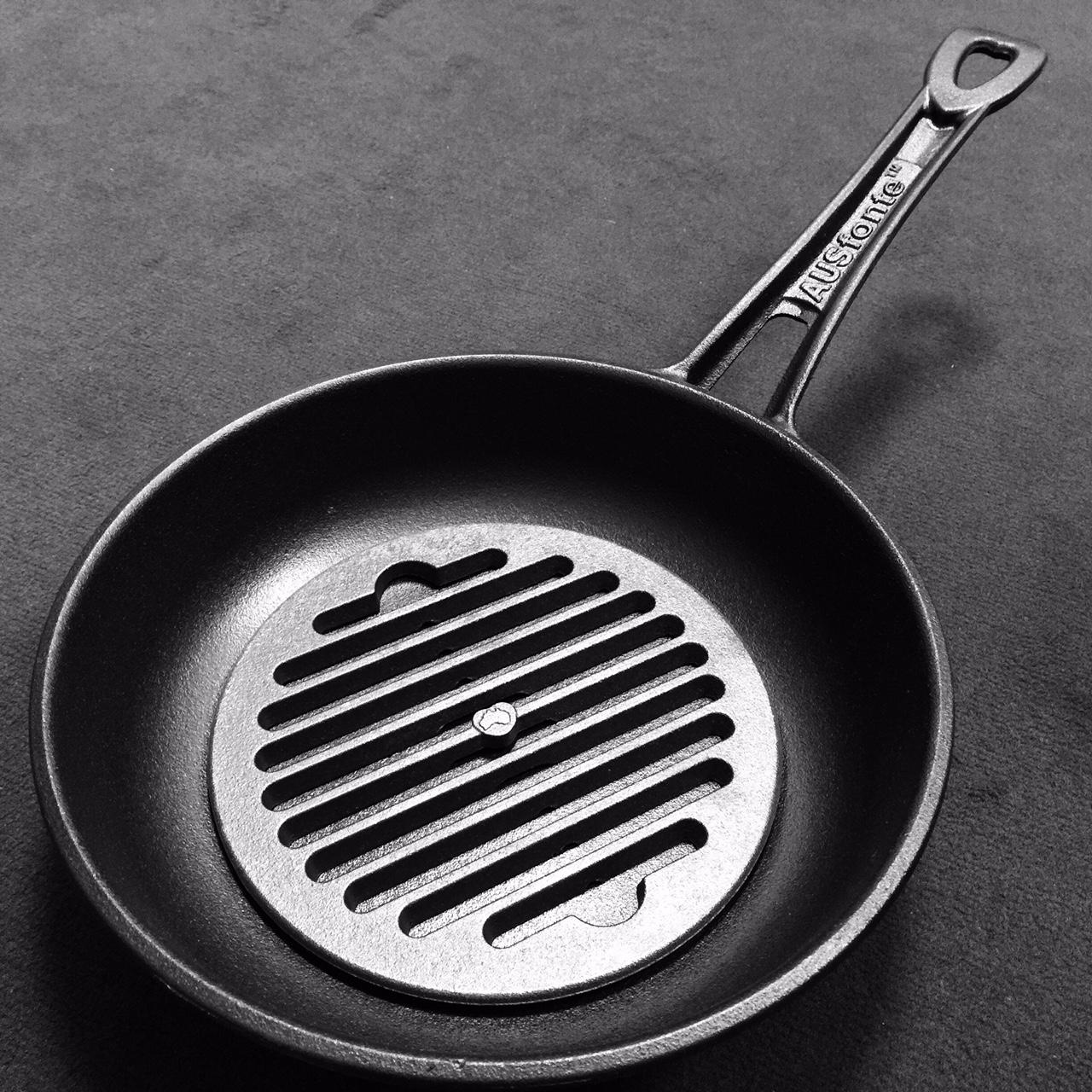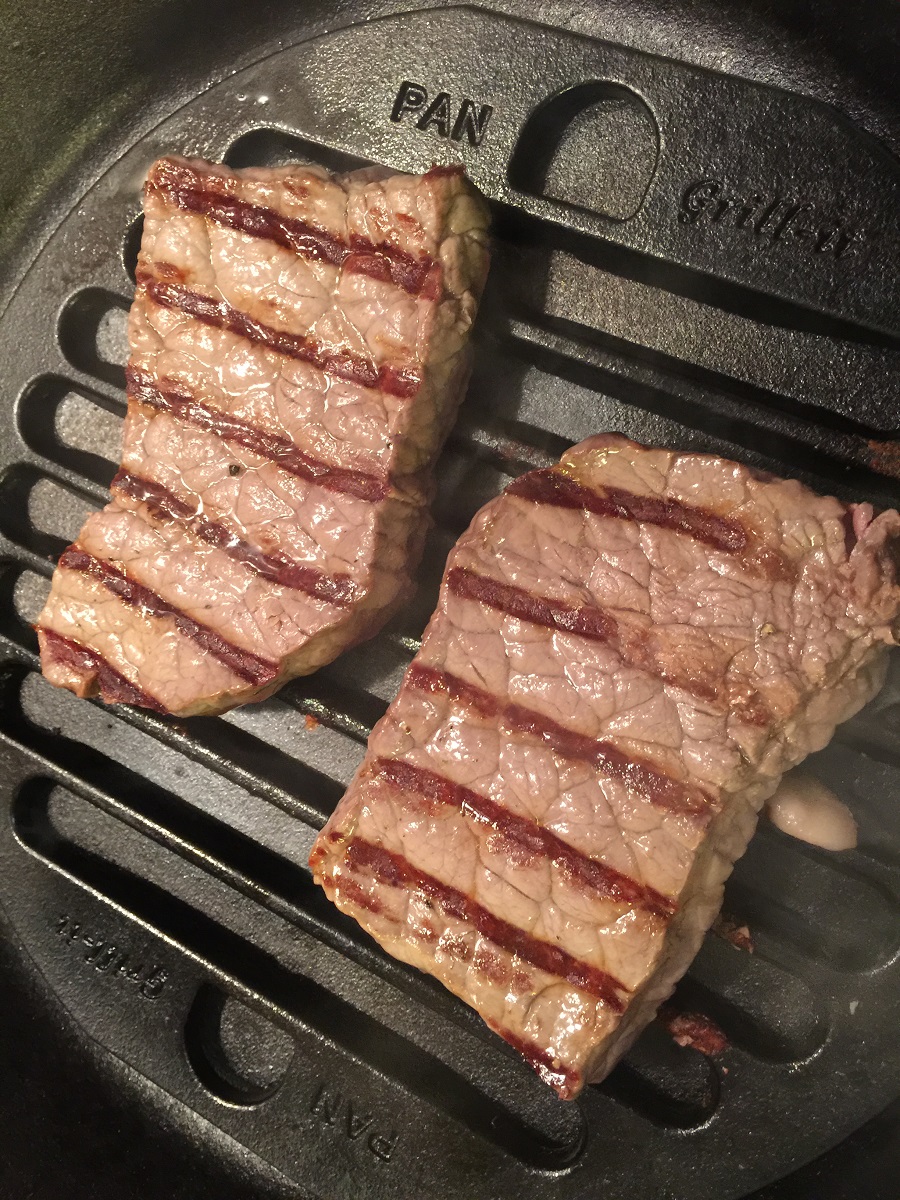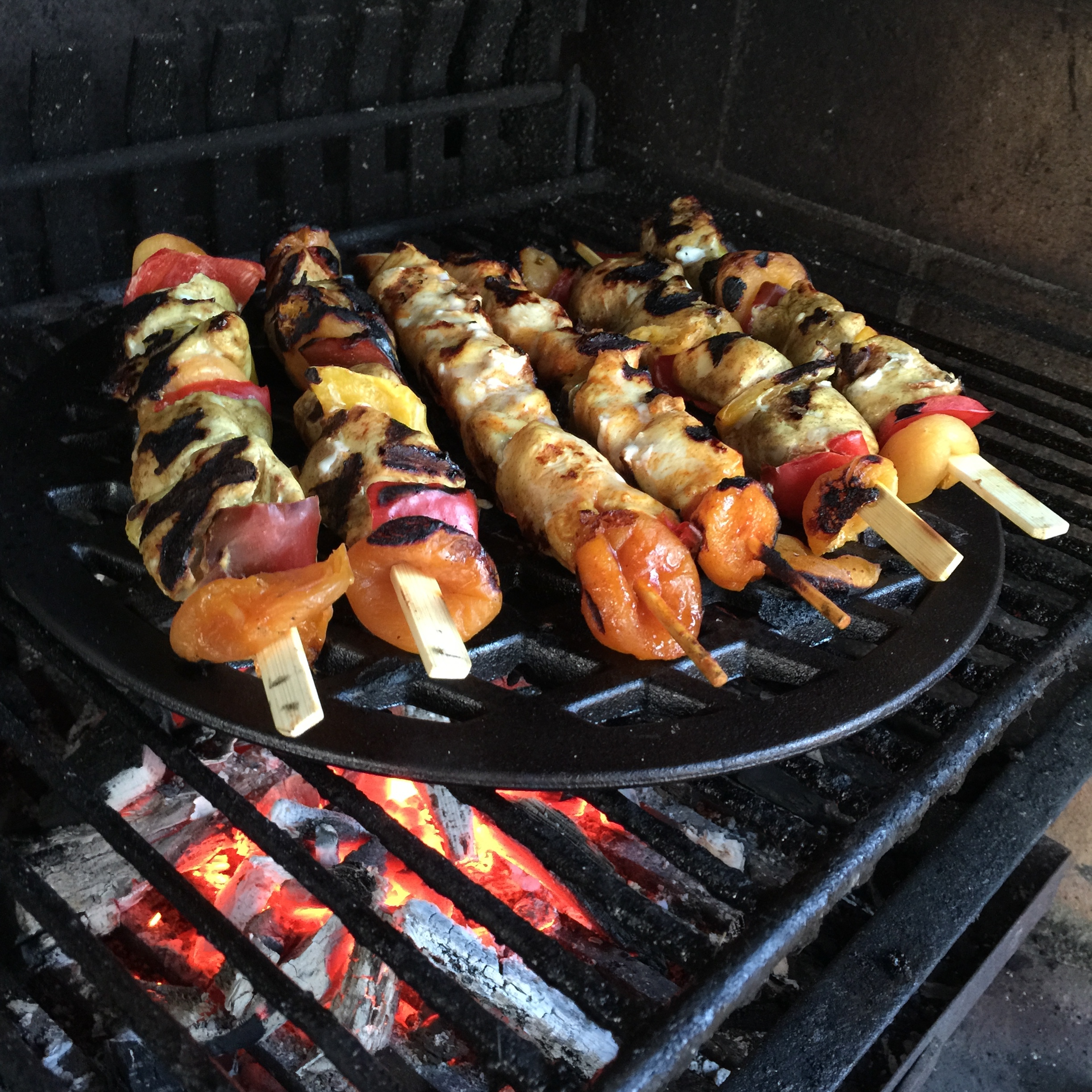 What chefs and the food media are saying about AUSfonte(TM) pans:
NEW TO CAST IRON, OR NEW TO AUSTRALIAN CAST IRON?
Bare seasoned cast iron is very different to synthetic-coated nonstick aluminium, different to enamelled cast iron, and everything else. Yes it takes a little learning and maintenance, but quickly you will find naturally that you want to cook almost everything in your cast iron pan. Just like the experts.
To get the most from your cast iron care and cooking, please read our guide for anyone who's a newbie to cast iron, or our particular new high performance Australian cast iron: http://www.solidteknics.com/blog/whats-it-all-about-tips-for-anyone-new-to-cast-iron-cooking-or-ausfonte-cast-iron
What's old is new again….the benefits of ancient wisdom are 'cast in iron'
Cast iron cookware has been with us for thousands of years….since the dawn of the Iron Age.
But what about the modern health-conscious and environmentally-conscious cook? There's been a big surge in popularity of cast iron in the USA in the last 5 years or so, partly because bare seasoned cast iron cooks everything so well, with even heating and best browning, multi-generation durability, healthy natural non-stick and corrosion-resistance without synthetic coatings, and much more.
Click here for the health benefits and more reasons experienced cooks love cast iron cookware......
cast iron Care instructions
The health and cooking performance benefits of natural cast iron justify a little extra maintenance upfront. And it's easy….once you know how.
AUSfonte(TM) pans come lightly pre-seasoned and can be used immediately, or more seasoning added before cooking for a much tougher non-stick and corrosion-resistant layer. It's easy, once you've seen how. Or, you can rinse and start cooking right away, old school style, but please read our instructions first: Click here for our cast iron seasoning and care guide
*TRADEMARK NOTICE:
We reserve worldwide rights to our exclusive use of these trademarks for kitchenware, in any typographical format, whether or not they are followed by the trademark symbol (TM) throughout this campaign site (and in all our communications). Each of these trademarks are the property of SOLIDTEKNICS Pty Ltd (Australia):
SOLIDTEKNICS
AUSfonte
Tough Love
BIGskillet
DEEPan
We reserve the same rights for the 'Pan Grill-it' trademark, worldwide, except for within the United States of America (Where Pan Grill-it USA maintains those rights).