AUS-ION™ 'Satin' 28cm wrought iron Sauteuse Bombée/Wok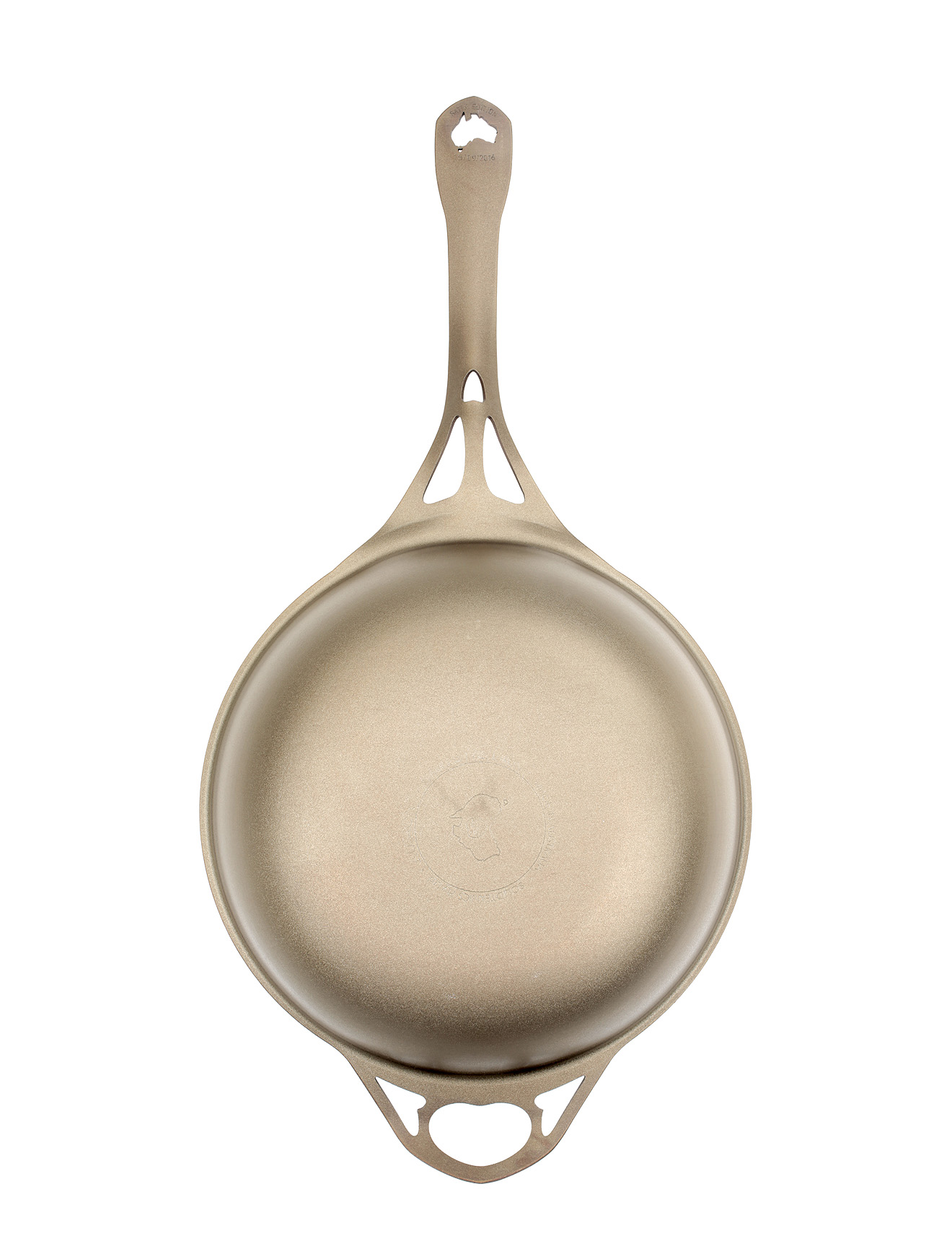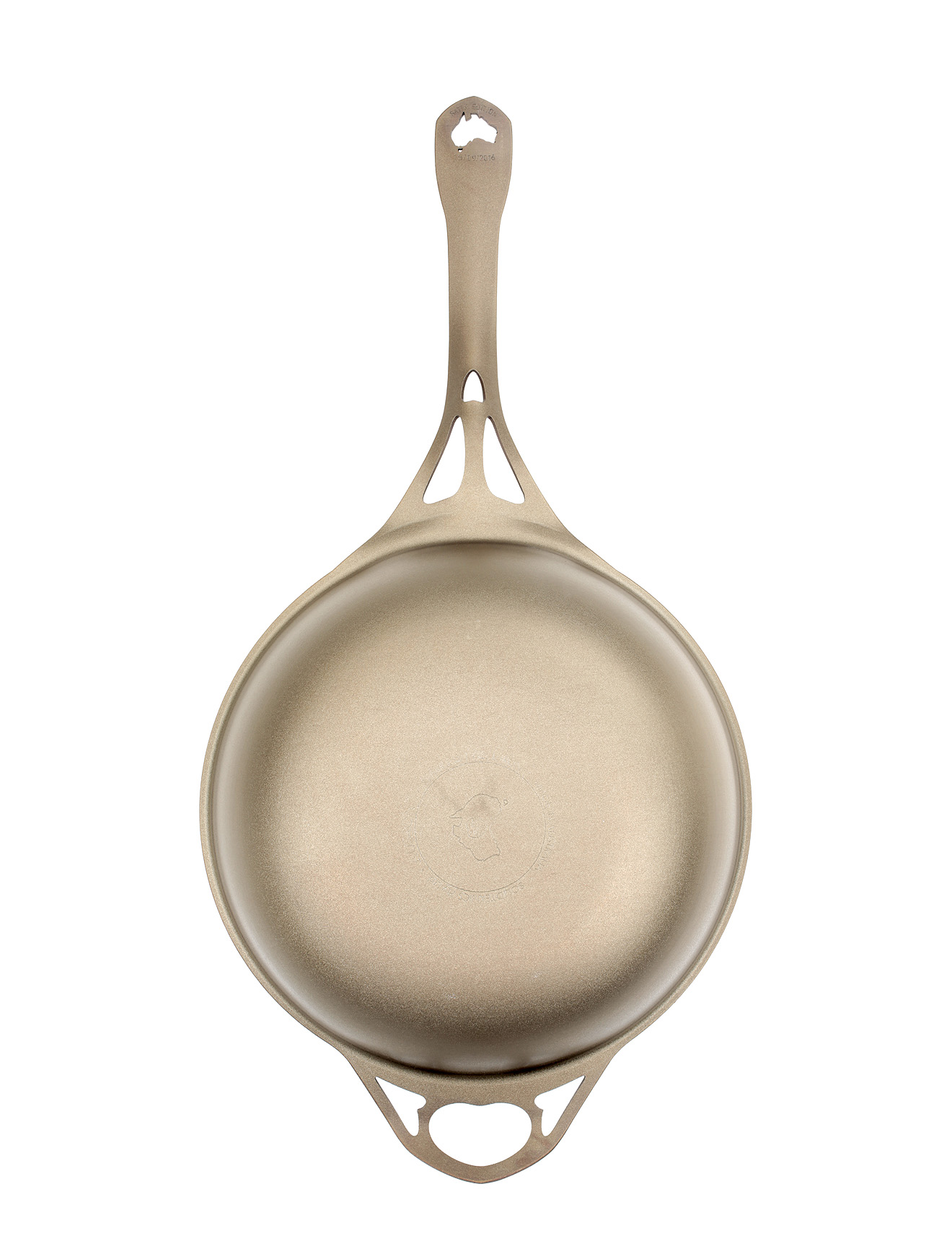 AUS-ION™ 'Satin' 28cm wrought iron Sauteuse Bombée/Wok
28cm Sauteuse Bombée/Wok. 2.5mm thick wrought iron for even/fast heating.. 'Bombed' deep sauteuse body and long handle for the ideal 'Lyonnaise' French sauté, or wok toss. Helper handle for heavy loads. Each pan is engraved with the month and year of manufacture for heirloom collectibility.
L 62cm, Diam 28cm, H at handle 14cm, H of bowl 7cm, 1.6kg, 3.5L
Please familiarise yourself with our seasoning and care instructions before purchase here.
SOLIDTEKNICS AUS-ION™ wrought iron (low-carbon steel), and nöni™ ferritic stainless steel cookware are the only two production cookware ranges made in Australia. Both ranges are non-toxic, healthy, sustainable, and multi-century durable. AUS-ION™ and nöni™ are also World-first seamless, rivet-free, 1-piece wrought pans, with patents pending.

Ideally, every cook interested in healthy, non-toxic, and sustainable cooking will have a mixture of iron and stainless steel pans in the kitchen, because each has its strengths for different types of cooking:
1. AUS-ION™ Australian-made wrought iron professional cookware is perfect for everyday oil/fat based frying, grilling, etc. AUS-ION™ cooks and seasons like all bare cast iron cookware, but is half the weight. Seasoned iron is the only known non-toxic and forever-renewable non-stick. All other non-stick cookware is made with toxic and/or disposable synthetic coatings.
Discover how easy it is to build-your-own healthy, non-stick and forever-renewable AUS-ION™ cooking surface here and never replace a non-stick pan again.
2. Our new conductive solid ferritic nöni™ stainless steel range is perfect for all liquid boiling, slow cooking, acidic sauces, and is very low maintenance.....and indestructible.
Both ranges are designed to work together as a complete set of complementary pans, on any heat source.
SOLIDTEKNICS is a development engineering company, working hard at pioneering a new cookware industry for Australia. We are not an importer waiting with a warehouse full of generic imports to quickly fill your order, what we do is much more difficult, and we constantly strive to achieve more with less. However, please understand that we must do things a little differently in order to remain viable. As such, please choose carefully and note the following before placing your order: