We often get emails and messages from customers who are worried that their AUS-ION™ pans have developed a bit of rust. We're here to tell you not to stress – rusty iron pans are a super simple fix!
See below how Brian, one of our Solid Lovers, transformed these AUS-ION™ pans from rusty, to raw, to beautifully seasoned and ready to cook!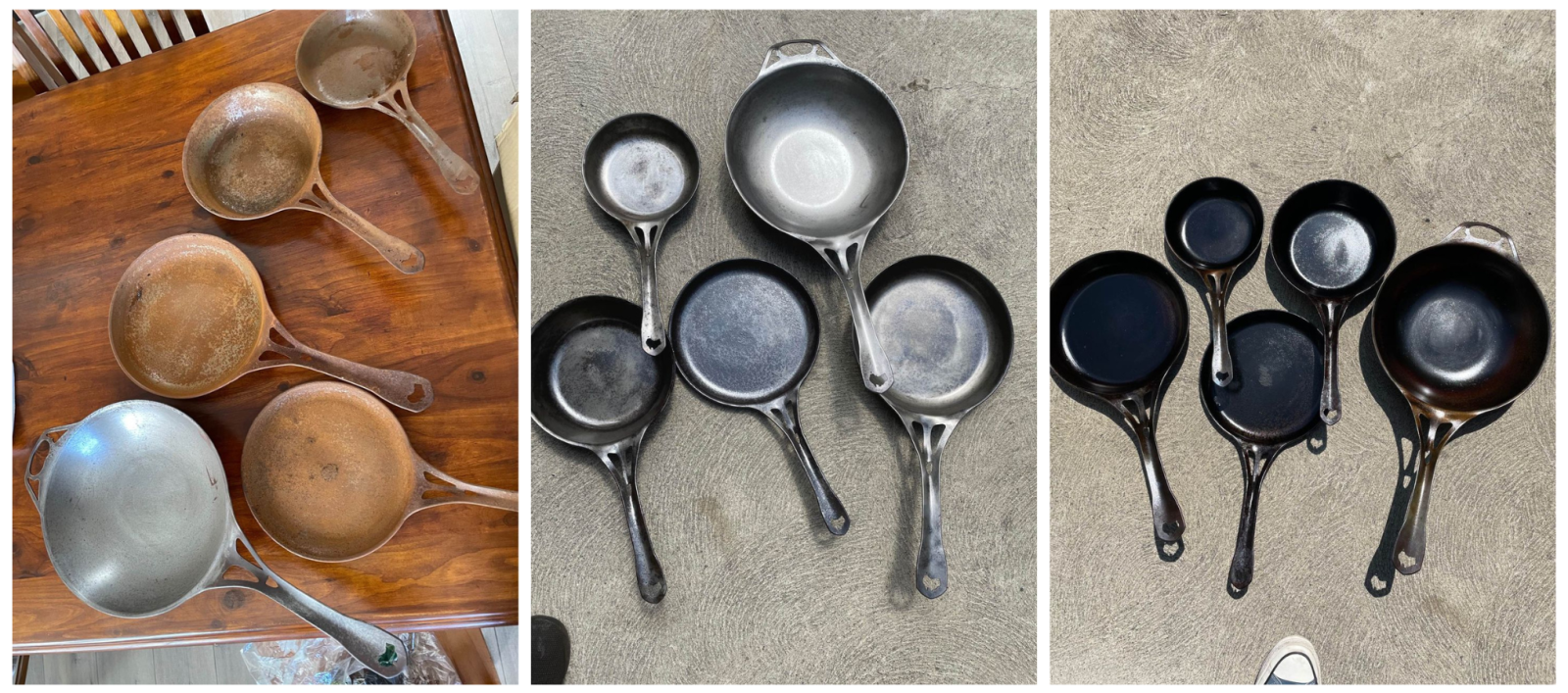 The wonderful thing about seasoned iron cookware is that it's forever renewable!
Cheap, disposable pans that reach a 'destroyed' state like this would undoubtedly need to be thrown to landfill – an outcome that's bad for your wallet, and even worse for the environment.
Luckily, our AUS-ION™ pans are simply seasoned wrought iron, so a vigorous scrub (in this extreme case, with an angle grinder and wire brush attachment!) and some oven seasoning is all it took to bring them back to their former glossy glory!⁠ We bet you couldn't take a grinder to your non-stick coated pans and come out with a better pan...
When we say indestructible, we mean it.
Want to hear how this incredible transformation took place from Brian himself? Head over to our Lovers Facebook Group (request to join, if you're not yet a member!), and check out Brian Tran's original post.