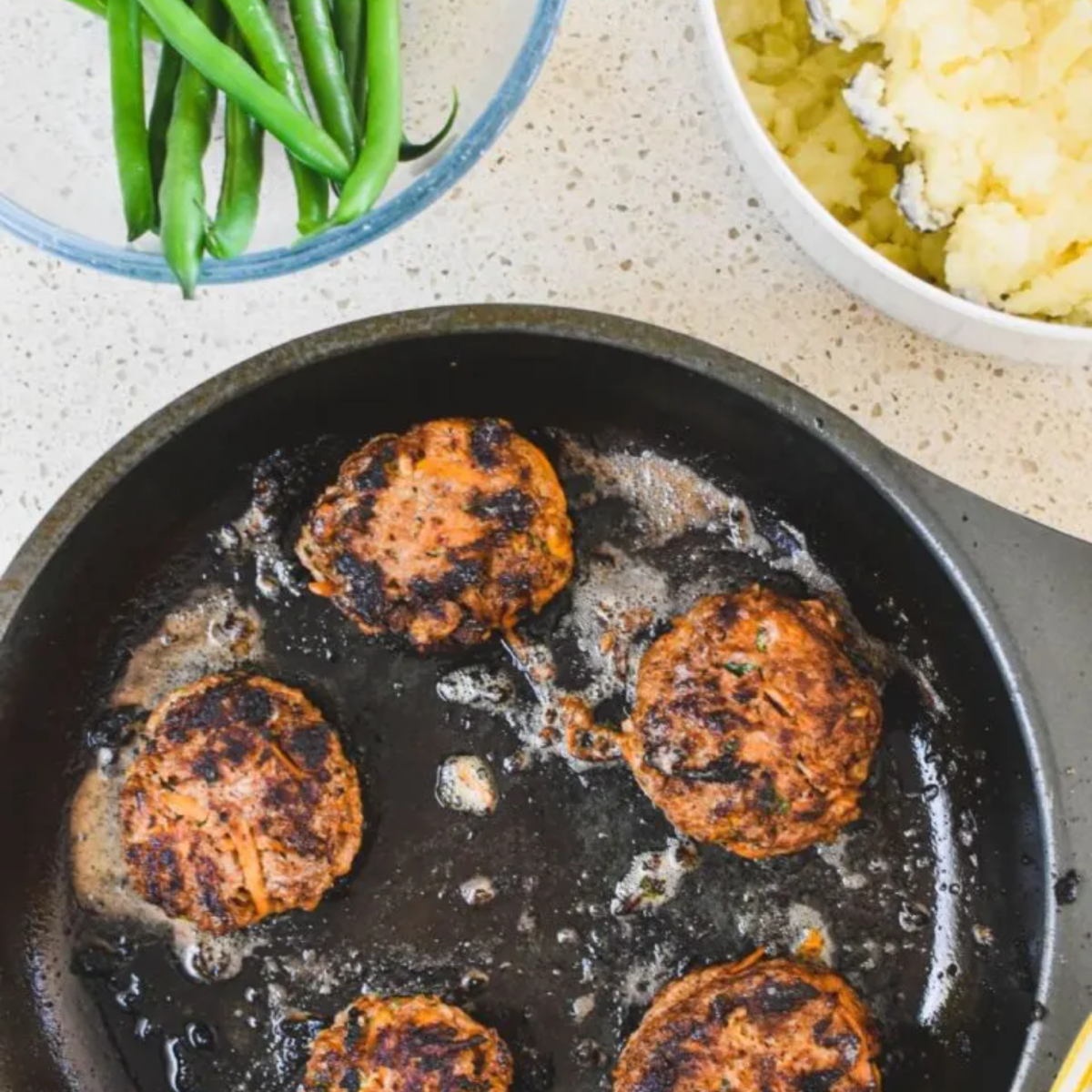 This classic Aussie family-favourite is sure to become a new favourite in your kitchen. Shared by Libby Hakim from Cooking With Nana Ling, this yummy Rissoles Recipe is super easy to make, even the kids can get involved!
Cooked using our AUS-ION™ 26cm Frypan.
Ingredients:
500g beef mince (ground beef)
1 onion, grated
1/2 cup fresh breadcrumbs (or 1/3 cup packaged breadcrumbs)
1 carrot, grated
1 egg, lightly beaten
1 tablespoon chopped parsley
1 tablespoon tomato sauce (ketchup)
2 teaspoon Worcestershire sauce
salt and pepper (to taste)
20g butter
2 teaspoon oil
Method:
1. Combine all ingredients apart from butter and oil in a bowl and mix well (use your hands!).
2. Shape into about 10 rissoles with floured hands. Use a dessert spoon to flatten tops a little.
3. Heat butter and oil in a frypan. Cook both sides of rissoles in frypan until browned and cooked through (about 4 minutes on each side).
4. Serve with mashed potato and veggies, and enjoy!
Recipe shared by Libby Hakim from Cooking with Nana Ling - visit her recipe blog for even more delicious recipes!