Our Lovers Group exclusive launch! Pre-order available until 11:59pm AEST, Thursday 10 August 2023, for estimated shipping early 2024.
We are very excited to be launching the newest addition to our Kitchen Tools range: our brand new LLS (which stands for Ladle, Spoon and Scoop)! Much like the name suggests, this handy tool is the perfect combination of a ladle, spoon and scooper, covering all of your scoopin' needs in the kitchen!
Check it out in action!
Meet your new forever Ladle, Spoon and Scoop
You will constantly find yourself reaching for our new LSS in the kitchen, as it is such a versatile tool! Whether you're making a stock, soup, casserole, curry, bolognese, or even just need to scoop up some roasted veggies or strained ravioli... the LSS has you covered!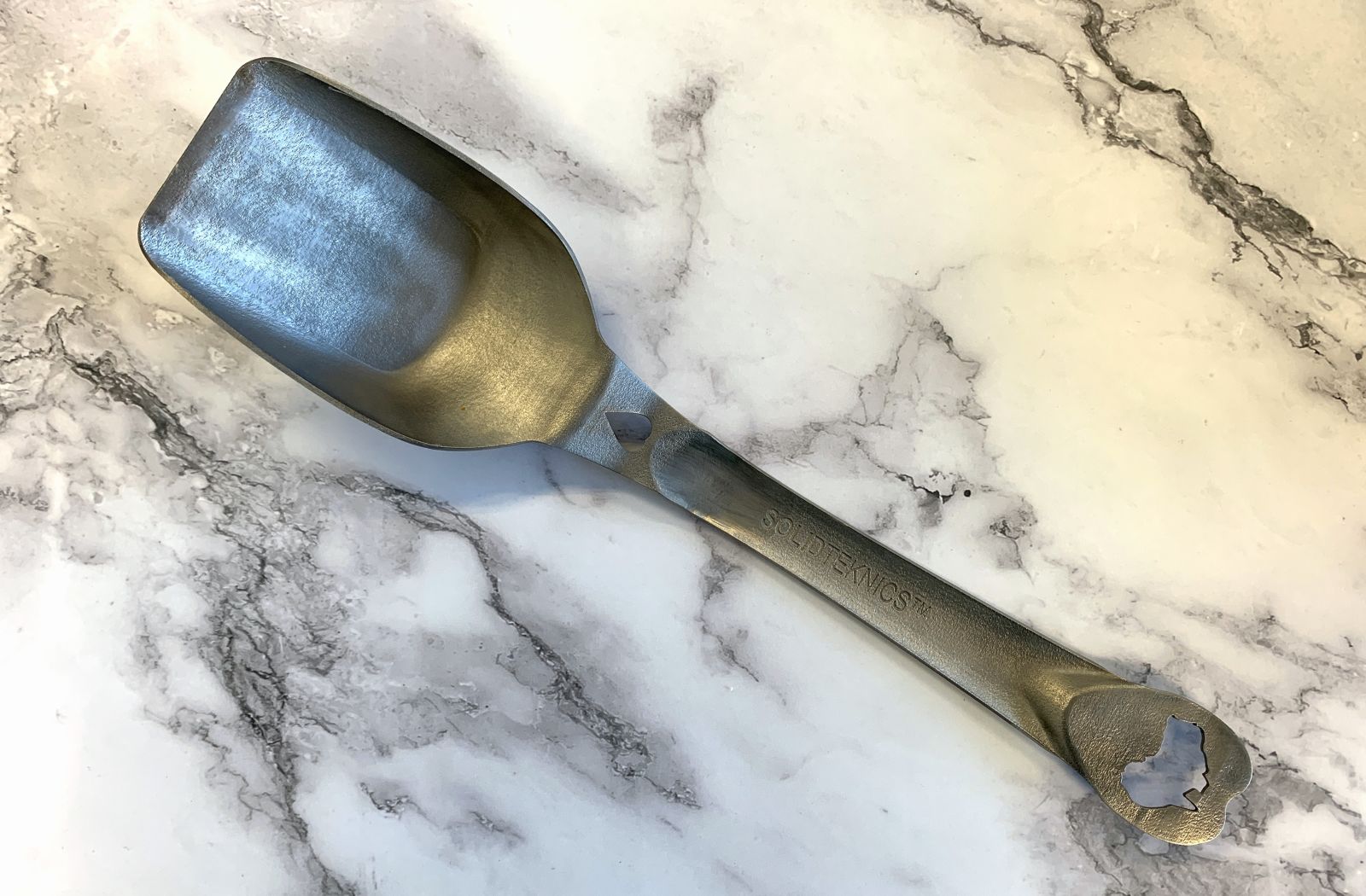 Dimensions
Our new LSS has a long handle to reach the bottom of even the deepest 10L Pots, and a great amount of capacity for easily serving up spoonfuls of bolognese, soups and sauces.

100% made in Australia
Our new LSS is completely Australian-made, from Mark designing the concept on the Sunshine Coast, through to being produced in our Sydney factory. Keeping the entire manufacturing process local means we can ensure the highest quality final product possible, while also supporting local jobs and communities. A win-win for both our team and our customers!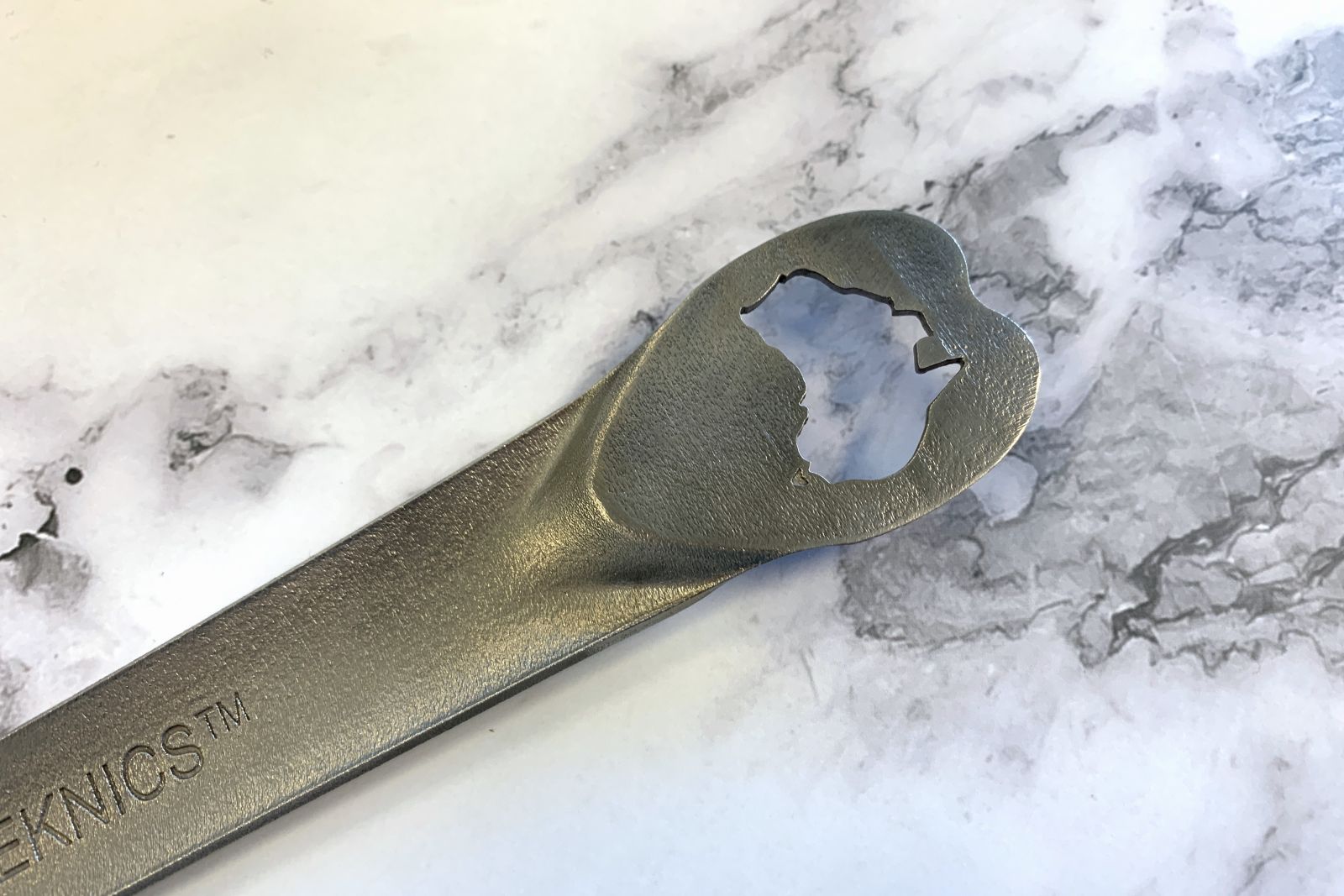 As with all of our previous Kitchen Tools, we're giving you the option of both a stainless steel LSS and titanium LSS! When it comes to cooking, there aren't really any differences between them in terms of performance. The key difference between the two options are:
Titanium is around 40% lighter than stainless steel. This may suit those with strength limitations, or those who are travelling and want to keep their cooking supplies light!
Titanium is a softer material than stainless steel, making it less abrasive on cookware. Though, if you're cooking on your Solid pans, it won't really matter which option you choose as there's no synthetic coatings to scratch!
Titanium is slightly stronger than stainless steel. Don't worry, though - your stainless steel LSS will still last for centuries, too!

Lightweight and durable, for generations of cooking
Our new LSS is made from 2mm-thick material, and weighs only 300g for stainless steel and 180g for titanium. This means we are able to keep the weight as light as possible, while still maintaining its SOLID durability.

Guaranteed for life, with a multi-century warranty
Like all of our Solid products, our new LSS comes with a multi-century warrante to guarantee their high-quality and durability. They're designed to last for many lifetimes, and be passed down alongside your Solid pans as a treasured family heirloom.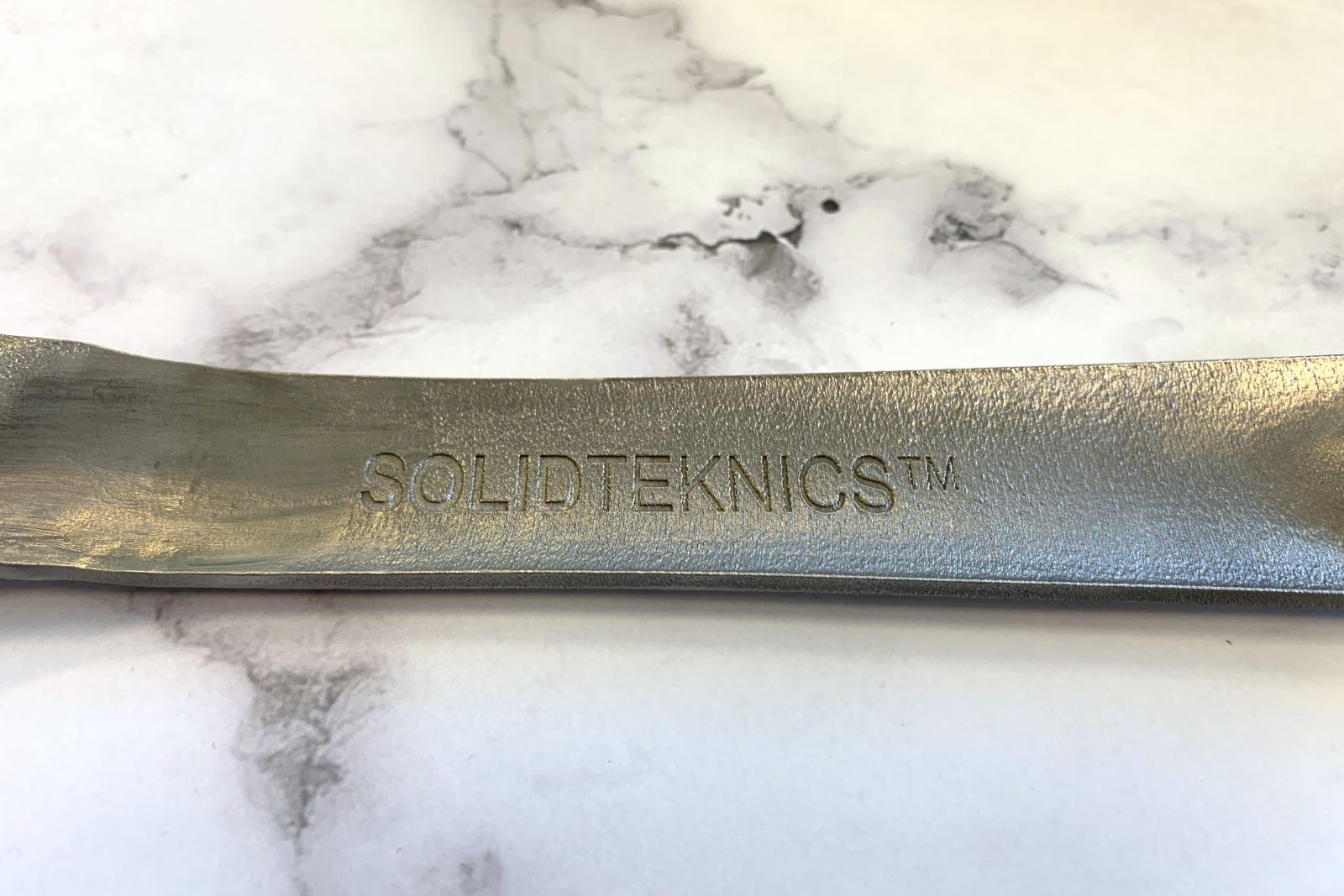 BONUS built-in Bottle Opener!
The end of our LSS handle may look a bit familiar to many of you... that's because we've engineered our iconic Aussie Bottle Opener design into the LSS handle, to make it a truly multi-functional kitchen tool! Now, you can serve up your dinner and crack open a drink to enjoy alongside it, all with the one tool. That's true Aussie innovation!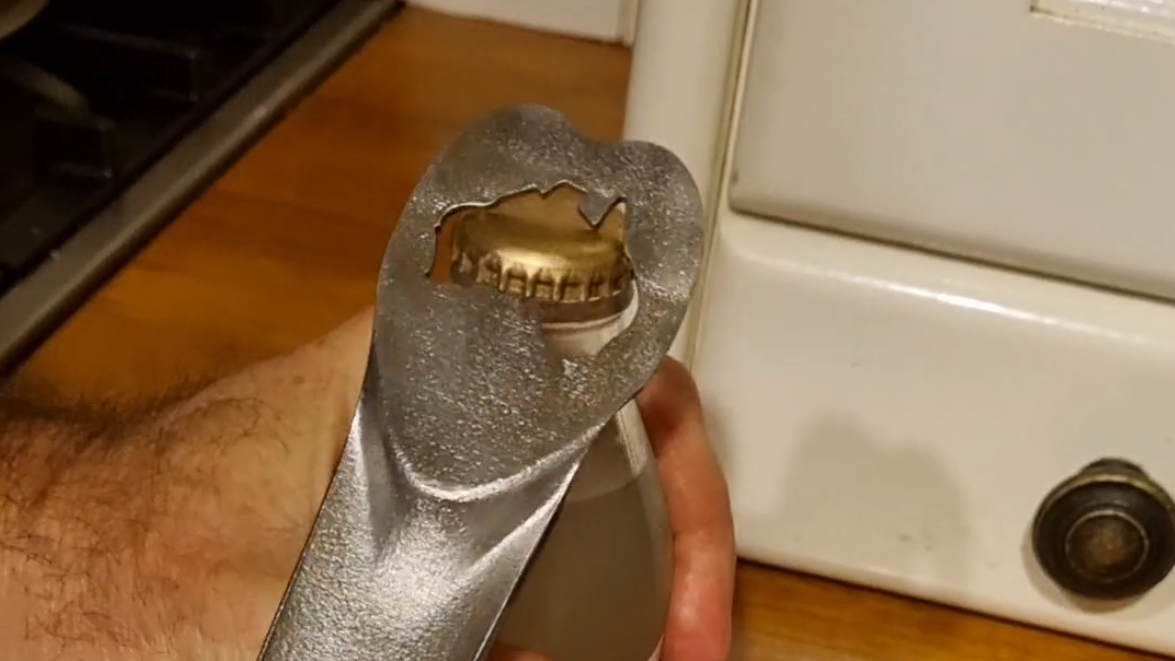 Adjust the handle angle to suit you
Our LSS is malleable enough that you can adjust the angle of the handle to best the angle that best suits you and your cooking needs.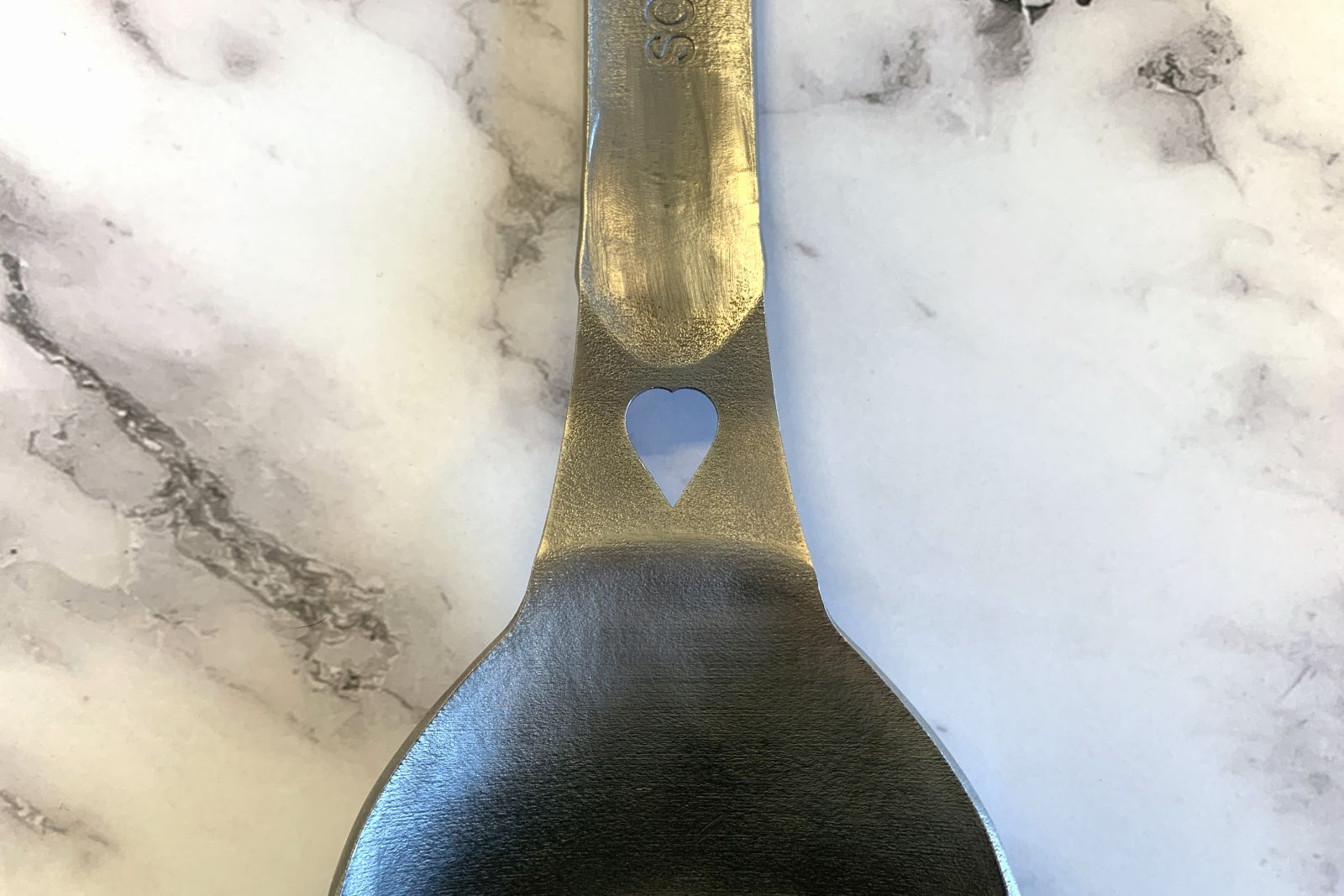 Our complete Kitchen Tools range!

Please note: All of the above images are of our 3D-printed sample. The final finish of the LSS will be the same smooth finish as our previous Kitchen Tools.
Exclusive Lovers pricing - Save up to $50.95 off RRP!
Stainless Steel LSS - save $30 off RRP!
Lovers price: $69
RRP: $99.95
Titanium LSS - save $50.95 off RRP!
Lovers price: $249
RRP: $299.95
Each new piece will be:
Engraved month/year of manufacture
Numbered in series
Much lower pricing than Kickstarter, and much lower than retail!
Pre-order method and production timeline
Pre-orders close 11:59pm Thursday 10 August 2023 (AEST), with estimated shipping early 2024.
We make it our business to bring innovation to the world and it's you that has access to it first. We are thrilled we can be so close to our early adopters. We do our best to set realistic timelines, however, with innovation, often comes unpredictable challenges. We suggest that you only back our new launches if you are willing to go on our innovative journey with us - which may encounter speed bumps from time to time. Otherwise, you are best to wait for the pieces to reach our online 'buy now' store as by that stage, we have ironed out the manufacturing method.
Head to our exclusive Solid Lovers Store. You will need to be logged in to see the store and the listings. If you don't yet have access to our Lovers' store, please FOLLOW THESE INSTRUCTIONS.
Your credit card will be charged upon purchase.
The first 20 of each in the series will be held for the Solidteknics museum archive.
Please note, Lovers launches are excluded from our affiliate program. No further discounts apply.