Our Lovers Group exclusive launch! Pre-order available until 11:59pm, 20/6/2023, for estimated shipping early 2024.
We are very excited to finally launch our brand new AUS-ION™ Loaf Pan! Perfect for all of your baking needs, including banana bread, carrot cake, a loaf of sourdough, and even some veggies or a small meat roast!
Similar to our AUS-ION™ Roasting Pan, our new Loaf Pan has taken some solid engineering, but we've finally succeeded in bringing it to life! First launching exclusively to you, our Lovers, at heavily reduced pricing.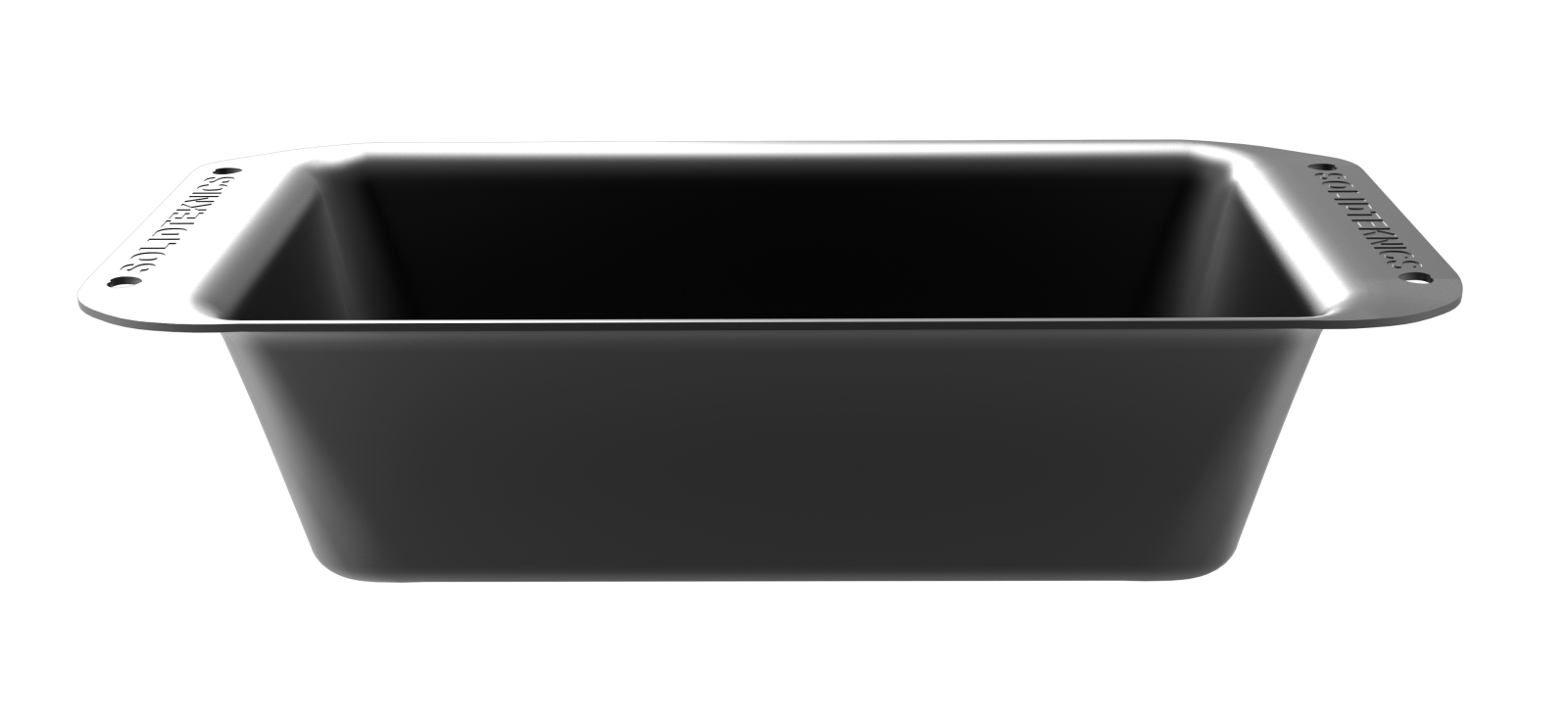 Your new forever Loaf Pan!
With high sides and a long rectangular shape, our new Loaf Pan is the perfect all-rounder loaf pan for all of your baking needs. We're talking a classic loaf of banana bread, the perfect sourdough for sandwiches, cafe-style carrot cakes, or you can even use it to roast small meats and veggies!
100% made in Australia
We're keeping everything local, including materials and manufacturing! Our new Loaf Pan is 100% Australian-made, right here in Sydney. This allows us to ensure the highest quality of manufacturing possible, while also supporting local jobs and communities. A win-win for both our team and our customers!
Naturally seasoned for you
Like all of our AUS-ION™ cookware, our new Loaf Pan comes seasoned for you with non-GMO rice bran oil, so you can get straight to cooking. Seasoned iron is also the only known natural non-stick, allowing you to achieve great non-stick baking results without the need for toxic synthetic coatings. Better for your health and our planet!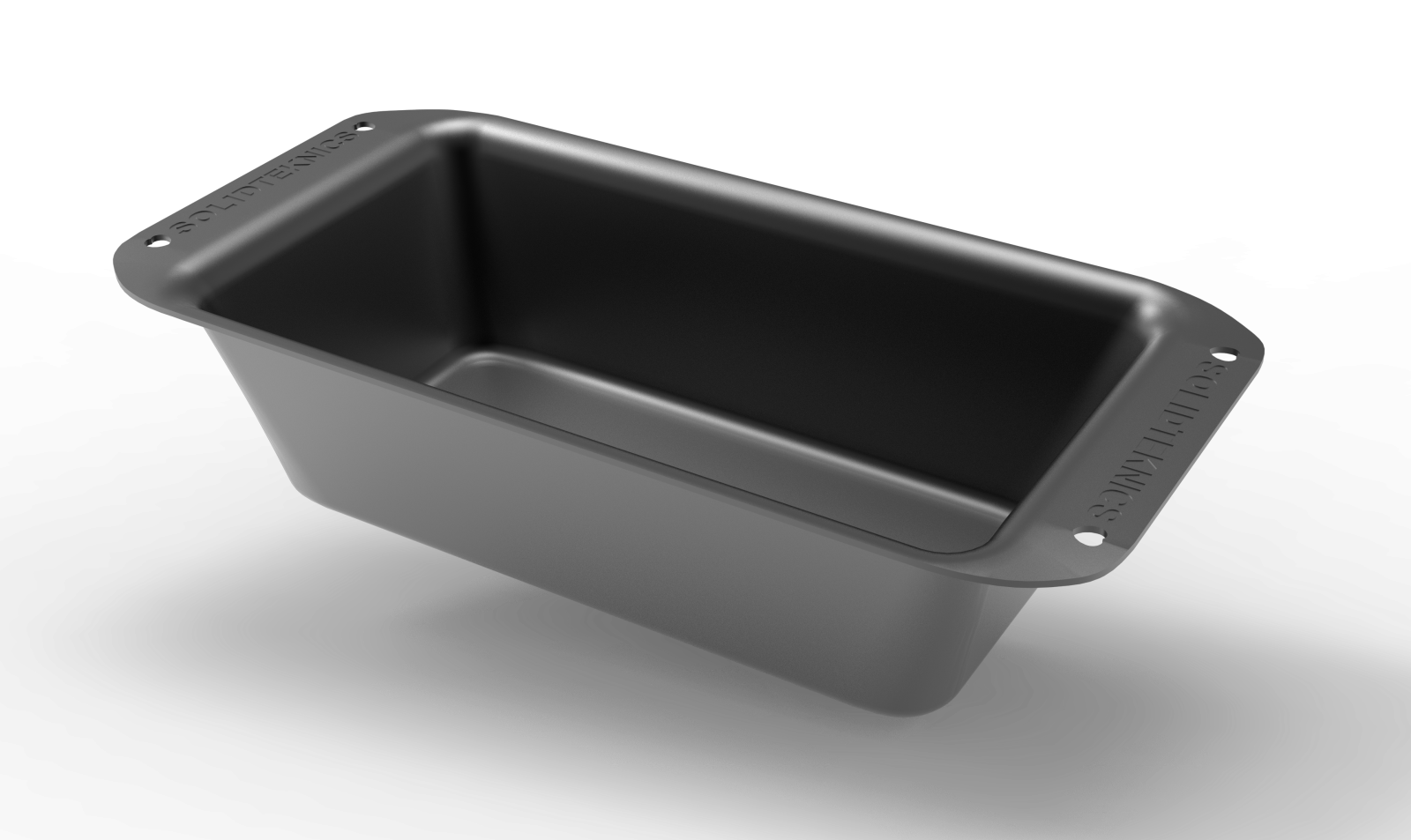 Lightweight, durable, high-quality Australian iron
Rather than our standard 3mm-thick iron material, we have opted to instead use 2mm-thick Aussie iron sheets to create our new Loaf Pan. This makes for a significantly lighter pan, while still resulting in a solid, high-quality, durable loaf pan that will last a lifetime of cooking.
Highly conductive, for even baking
Wrought iron has superior conductivity compared to generic loaf pans, meaning you'll get even heat dispersion for even better baking results.
Built to last for generations
With it's durable design and multi-century warranty, we guarantee that your new Loaf Pan will be around for generations of cooking to come. With this one-time purchase, you and your family get a loaf pan for life!
Dimensions
Our Loaf Pan has been designed to be a similar size to commonly found loaf pans, to meet as many needs as possible.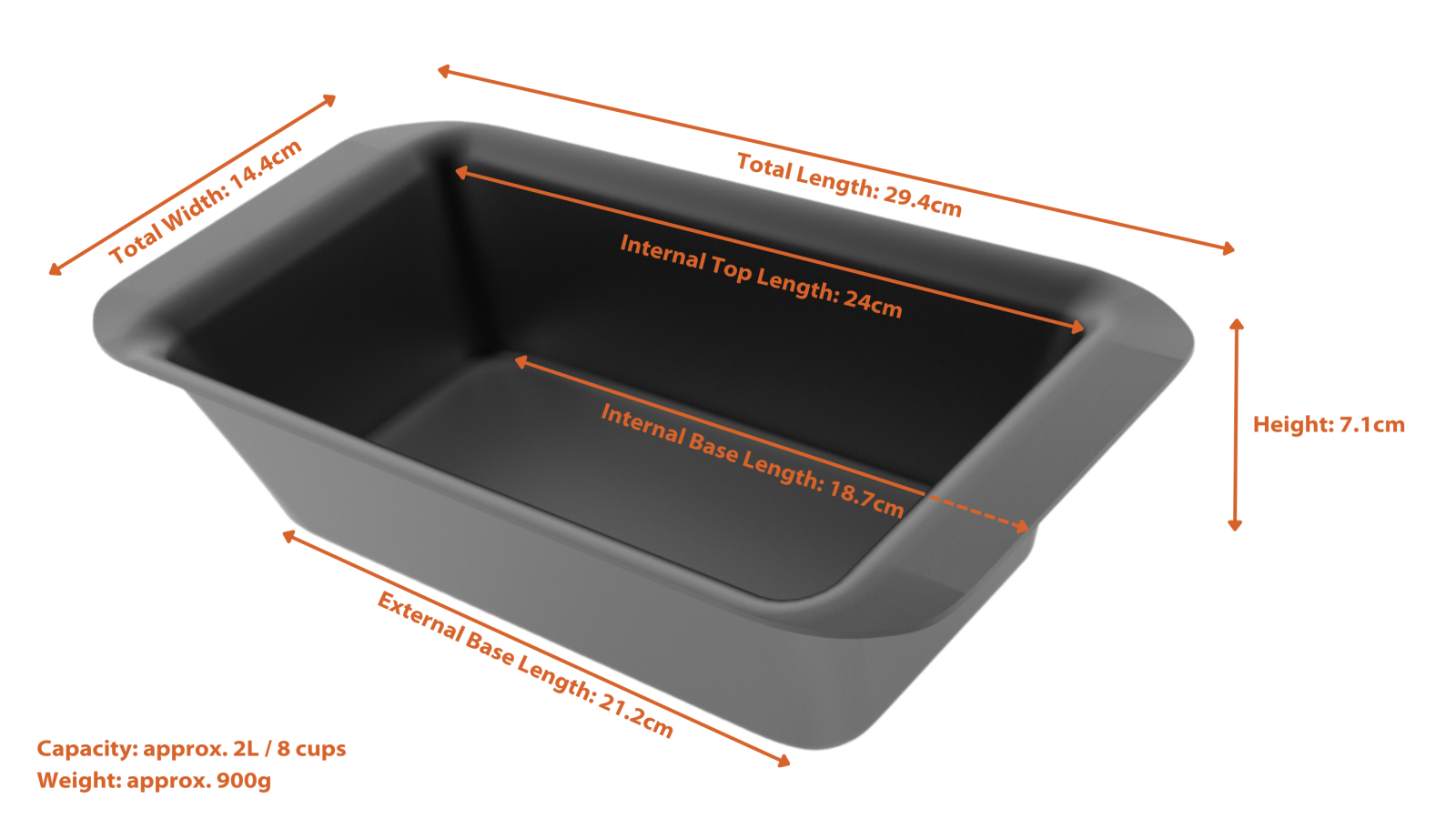 Total Length: 29.4cm
Total Width: 14.4cm
Internal Length (Top): 24cm
Internal Length (Base): 18.7cm
External Length (Base): 21.2cm
Height: 7.1cm
Capacity: approx. 2L / 8 cups
Weight: approx. 900g
Exclusive Lovers Pricing - Save $70 off retail!
Lovers price: $179
RRP: $249
Each new piece will be:
Engraved month/year of manufacture
Numbered in series
Much lower pricing than Kickstarter, and much lower than retail!
Pre-order method and production timeline
Pre-orders close 11:59pm 20 June 2023 (AEST), with estimated shipping early 2024.
We make it our business to bring innovation to the world and it's you that has access to it first. We are thrilled we can be so close to our early adopters. We do our best to set realistic timelines, however, with innovation, often comes unpredictable challenges. We suggest that you only back our new launches if you are willing to go on our innovative journey with us - which may encounter speed bumps from time to time. Otherwise, you are best to wait for the pieces to reach our online 'buy now' store as by that stage, we have ironed out the manufacturing method.
Head to our exclusive Solid Lovers Store. You will need to be logged in to see the store and the listings. If you don't yet have access to our Lovers' store, please FOLLOW THESE INSTRUCTIONS.
Your credit card will be charged upon purchase.
The first 20 of each in the series will be held for the Solidteknics museum archive.
Please note, Lovers launches are excluded from our affiliate program. No further discounts apply.