Our Lovers group exclusive launch. Preorder available until 21 Dec 2022, for estimated shipping late May 2023. CLICK HERE to PRE-ORDER.
Lovers, we think you're going to like this one! Over the past couple of years, we've received almost daily requests for a four-sided roasting pan. Whilst it might seem like a simple design, it's taken some solid engineering to bring it to life. So we are beyond excited to finally launch our AUS-ION™ Roasting Pan! And yes, it has FOUR SIDES! Big and deep, it's a classic all-purpose Roasting Pan. Launching exclusively to you (our Lovers) first, at heavily reduced pricing.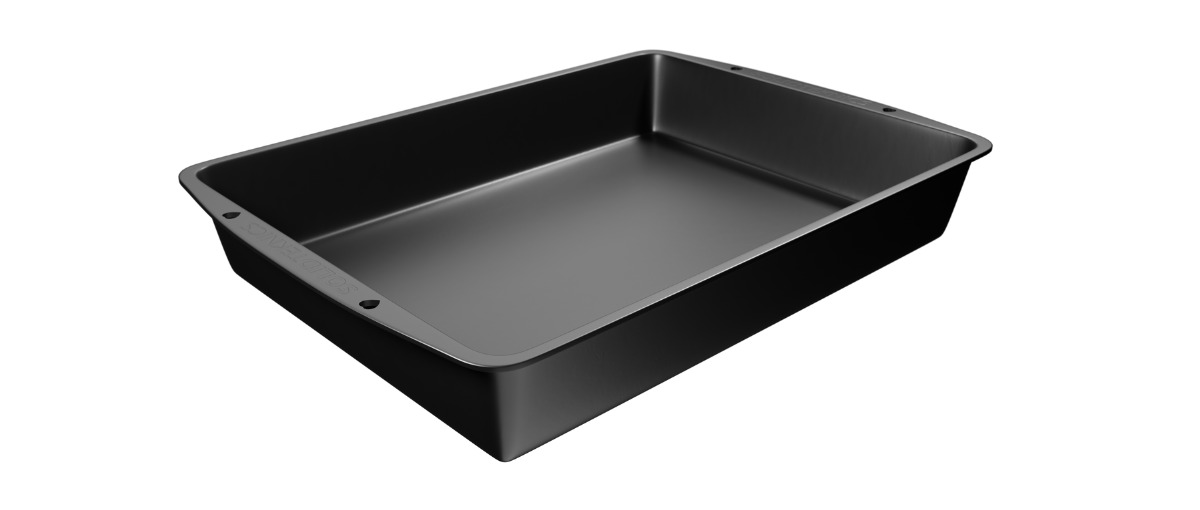 Who better to introduce it than Mark himself! (For those new around here, Mark's our founder and design engineer.)
Your forever Roasting Pan - 100% made in Australia!
A large all-purpose oven Roasting Pan. Made from a solid sheet of clean Australian iron with no synthetic coatings. No joins, screws or rivets and built to last for centuries. This roasting pan will be with you for life, and will become a treasured kitchen companion for future generations to come.
Deep sides and plenty of capacity for big roasts, big batch lasagnes, tray bakes, whole fish, brownies for a crowd, bulk slices, sheet cakes...the list goes on!
Dimensions
Based off feedback, we've tweaked the dimensions to ensure our tray will fit in smaller ovens such as the Anova. We've reduced the length by 1cm, and added 1cm to the width - so you won't lose any capacity or cooking surface!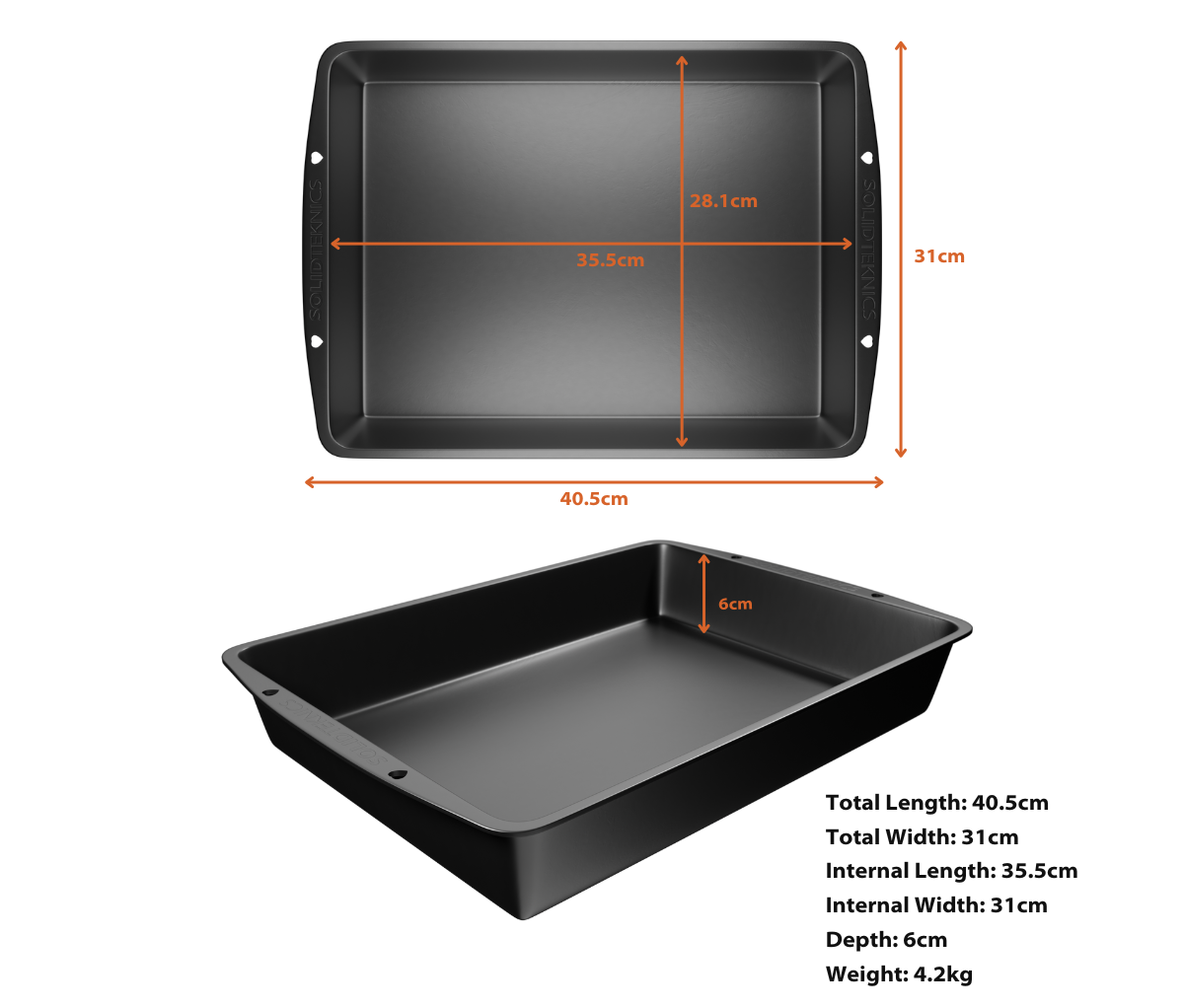 Capacity approx: 5.5L
Naturally seasoned for you
We've done the seasoning for you, so you can get baking straight away! No synthetic, toxic coatings that will eventually scratch and fail, just healthy, real seasoning (using only rice bran oil) for a forever-renewable non stick surface. Suitable for all types of utensils, you'll never need to worry about scratching.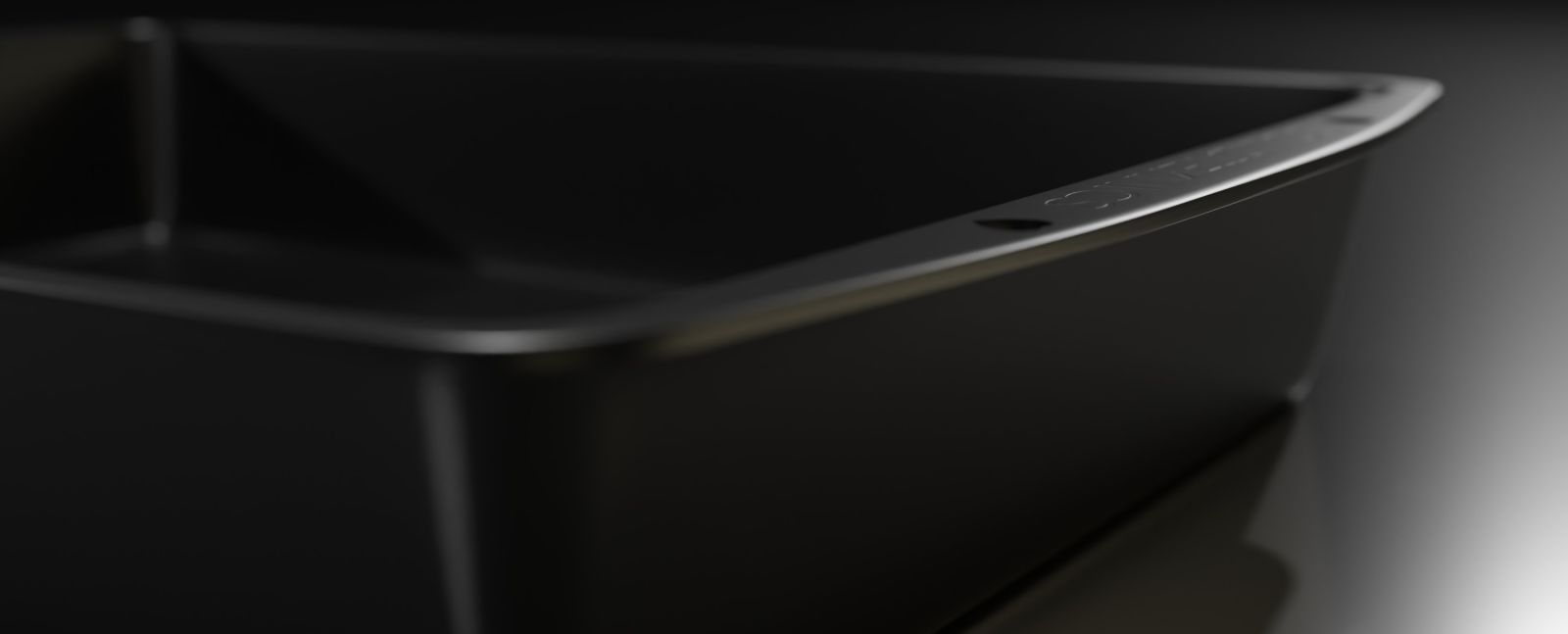 No Buckling
Our AUS-ION™ Roasting Pan will get better with use and won't buckle at high heat.
Thin, cheaper baking trays are often too thin, and heat stress can cause them to buckle or twist. If you've ever heard your tray popping or crackling in the oven just moments after placing it in there, this means it's under stress and may result in warping. A warped pan leads to a cooking surface that is not flat, resulting in uneven cooking.
Just like our cookware, our Roasting Pans are solid. Wrought from 3mm clean Australian iron, our baking trays can withstand the stresses of heat expansion (no buckling), for generation after generation.
Highly conductive, for even browning
For all your go-to for everyday baking, roasting and oven grilling needs. You can't beat seasoned iron for browning, crusting, and caramelisation! ​Our highly conductive, iron Roasting Pans will cook your wonderful creations evenly, and is tough enough for very high oven temperatures when required. Expect perfect bases, even browning, superior heat conduction, and multi-generational durability!​
Built to last for generations
Like all of our cookware, our new Roasting Pans come with a multi-century warranty*. Engraved with the month and year of manufacture, so you can pass these down as treasured heirlooms to your grandchildren, and them to theirs in years to come. Buy once and never need to replace!
Important: our Roasting Pans are intended for oven use only. Placing on a stovetop could result in uneven movement in the base.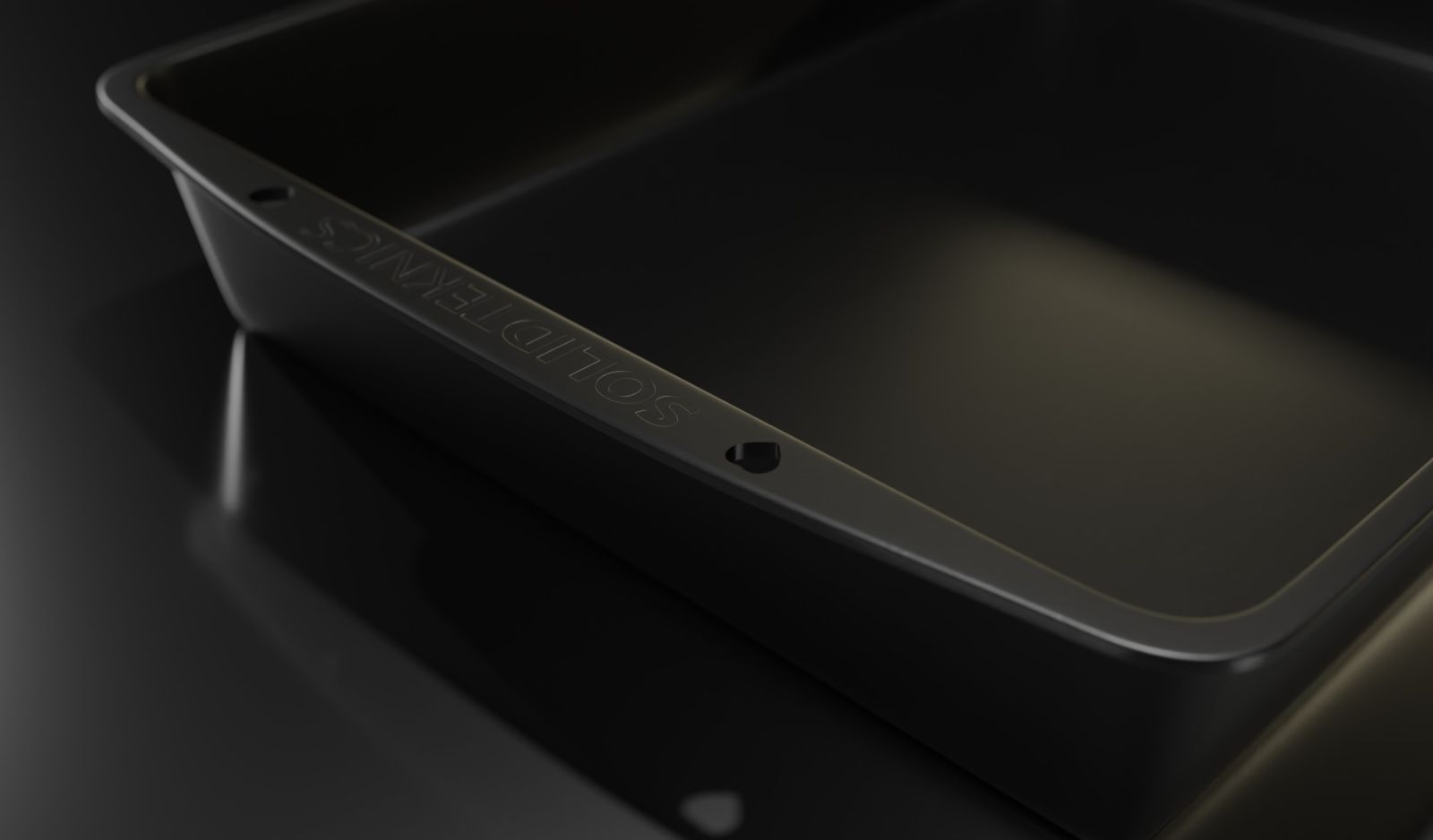 Pricing
Lovers: $299
RRP: $399 (save $100)
Each new piece will be:
Engraved month/year of manufacture
Numbered in series
Much lower pricing than Kickstarter, and much lower than retail!
Pre-order method and production timeline
Pre-orders close midnight 21 Dec 2022, with estimated shipping late May 2023.
We make it our business to bring innovation to the world and it's you that has access to it first. We are thrilled we can be so close to our early adopters. We do our best to set realistic timelines, however, with innovation, often comes unpredictable challenges. We suggest that you only back our new launches if you are willing to go on our innovative journey with us - which may encounter speed bumps from time to time. Otherwise, you are best to wait for the pieces to reach our online 'buy now' store as by that stage, we have ironed out the manufacturing method.
Head to our exclusive Solid Lovers Store. You will need to be logged in to see the store and the listings. If you don't yet have access to our Lovers' store, please FOLLOW THESE INSTRUCTIONS.
Your credit card will be charged upon purchase.
The first 20 of each in the series will be held for the Solidteknics museum archive.
You have to be logged into your account to view the listings. If you do not yet have access to the Lovers' store, please follow THESE INSTRUCTIONS.