We are very excited to share our latest Lovers' exclusive with you! The second launch in our kitchen tools range: our Kitchen Tongs! It's taken a lot of SOLID innovation and engineering to bring these to life as they aren't your run-of-the-mill kitchen tongs! As you Lovers know, you know we only launch products that we believe are the best of their kind, in the world, and we're confident these new, innovative tongs are just that!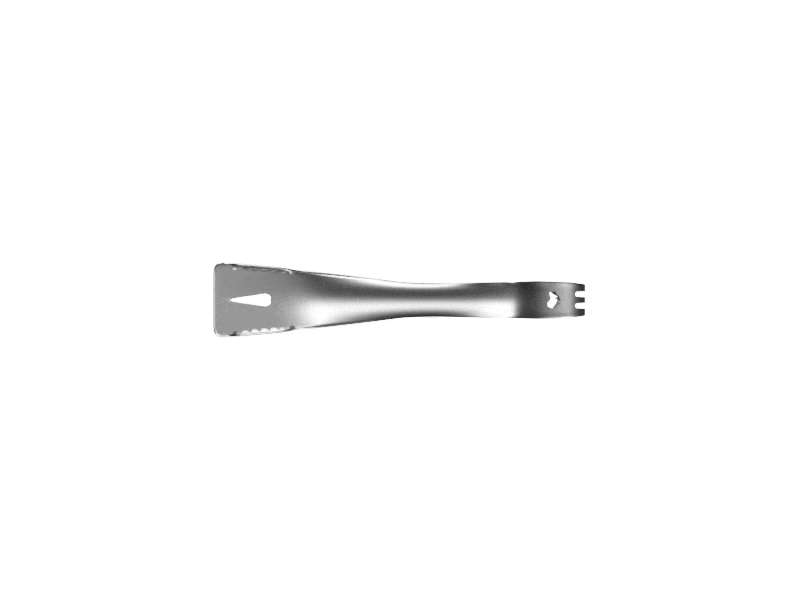 So without further ado, let's let our founder and engineer, Mark Henry, introduce them to you!
Please note, the final design will vary slightly from the prototype and images shown on this page. The 3D Cad model explained in the video below shows all the added curves and grooves to ensure optimal strength, grip and performance!


We may not be able to compete on price with imported, disposable tongs and kitchen tools, but we've sure got the upper hand when it comes to quality, performance and durability!

Made from a SOLID one piece - Made from a solid piece of our nöni™ stainless steel or titanium, there are no flimsy hinges or pieces to eventually break or fail. Like our cookware, these tongs will last for generations, and come with a multi-century warranty!
Live Hinge - The live hinge strikes the perfect balance between strength, stability and squeezability! It may look simple, but there's some serious engineering that has gone into ensuring easy squeezability and multi-century durability!
Innovative teeth - The top teeth on the tongs are at the perfect angle to help grip food, without crushing. There will also be raised edges along the bottom tong (as shown in the CAD video) so the teeth will clamp in and help grip the food. No more slippery snags lost in the fire! These tongs offer excellent grip and control.
Hybrid between tongs and a flipper - The bottom tong also doubles as a flipper thanks to it's tapered edge. The holes / breathing slots in the tong heads allow for aeration and draining of liquids.
Angled neck - The angled neck of the tongs makes it easy to get over the rim of the pan and under food.
Stainless and titanium options available! Made from solid 3mm itanium or our nöni stainless steel. Titanium is extremely lightweight, at approximately 40% lighter than the nöni™ version. Titanium is even more durable, though both will last for hundreds of years! Both will be stamped Lovers' First Edition, numbered in series, stamped with the date of manufacture and signed by Mark.
100% Made in Australia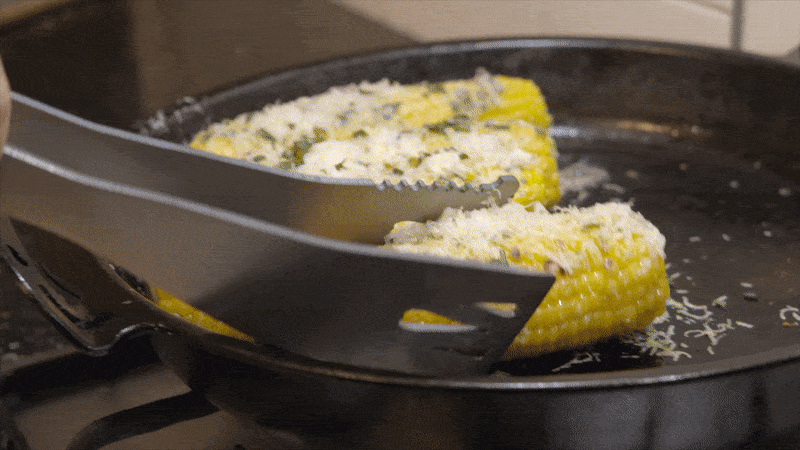 Dimensions

Weight
Titanium: 260g
nöni™ Stainless Steel: 425g
Our lowest pricing, just for you.
Our Lovers' inspired launches are a way for us to show you our deep appreciation for your loyal Solid support. This is why we give you exclusive early access, at heavily discounted pricing. We're launching this steamer to you first, which may then be followed by a Kickstarter launch, and eventually to retail.
Each new piece will be:
Limited stamped '1st Lovers Edition'
Dated with month/year of manufacture
Numbered in series
Much lower pricing than Kickstarter, and much lower than retail!
Pricing
nöni™: Lovers $139 / Kickstarter: $169 / RRP: $199
Titanium: Lovers $399 / RRP: $499
Preorder Method and Production Timeline
We make it our business to bring innovation to the world and it's you that has access to it first. We are thrilled we can be so close to our early adopters. We do our best to set realistic timelines, however, with innovation, often comes unpredictable challenges. We suggest that you only back our new launches if you are willing to go on our innovative journey with us - which may encounter speed bumps from time to time. Otherwise, you are best to wait for the pieces to reach our online 'buy now' store as by that stage, we have ironed out the manufacturing method.
Head to our exclusive Solid Lovers Store. You will need to be logged in to see the store and the listings. If you don't yet have access to our Lovers' store, please FOLLOW THESE INSTRUCTIONS.

Our new tongs will be be available to preorder until 29 October 2021, and estimated to ship March 2022.
Your credit card will be charged upon purchase.
The first 20 of each in the series will be held for the Solidteknics museum archive.
Remember, you will need to be logged into your account to view the listings. If you do not yet have access to the Lovers' store, please follow THESE INSTRUCTIONS.