Lovers Exclusive Launch!
Preorder ends midnight Monday 8 August, with estimated shipping late September. Available in both nöni stainless steel and Titanium - CLICK HERE TO PRE-ORDER!
Introducing our new exclusive Lovers launch and the third addition to our kitchen tools range... The Lil Flippa! And she sure is a little ripper. The Lil Flippa is our solid innovation on a fish spatula, with so much versatility! Perfect for those jobs where you need something small to fit in tight spaces, and with enough flexibility to sneak down the sides of pans and cleanly slide under food. And we've priced these a little crazy for you, our Lovers... up to 50% off retail! Just $19 for noni, and $49 for Titanium.
This has been bubbling in the background for quite some time, so who better to introduce it to you than our engineer himself!


Cutting and cleanly lifting that first slice of cake, pie, brownie or frittata out of a pan (particularly a round pan!) is always a challenge. Regular spatulas are too big and rigid, making a mess of your food. Silicone spatulas don't have the strength needed to lift. You need a tool that's slim, with a bit of flex, that slides smoothly down the side of the pan and under the food... this is where our Lil Flippa comes in. Cakes, brownies, pies, quiches, frittata - our Lil Flippa has your back.
It's also the perfect tool for cooking and flipping small and delicate foods such as fish, pikelets and fried eggs!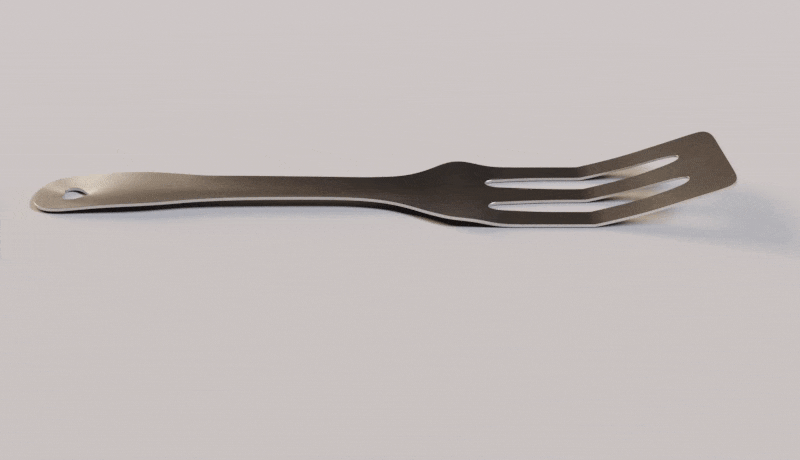 Flexibility and Strength
Our Lil Flippa is thin and flexible. It slides smoothly under even the most delicate of foods, and is easy to maneuver around a crowded pan. Wide slots in the flipper help with flexibility and allow oil to drain off quickly. But don't worry, it's still sturdy enough to lift a big burger or steak without buckling or sagging.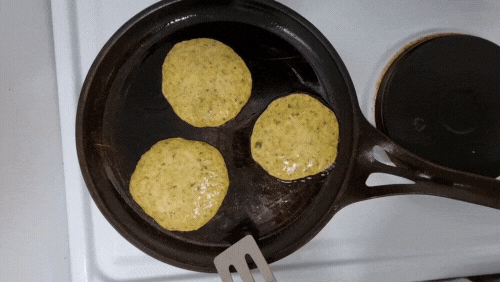 Shape
With an upward angle and thin flat edge, the Lil Flippa is designed to squeeze in tight spaces and smoothly slide under food. The angle also helps to lift food securely. The handle is designed for optimal comfort and control. Lightweight and the right length to allow you to work with precision.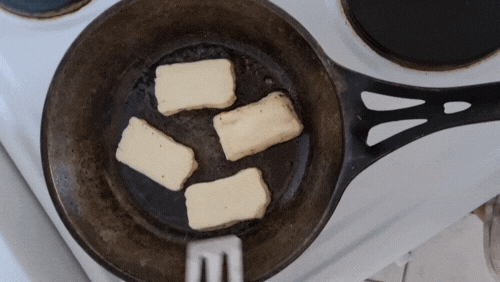 Material
Made from a single piece of our noni stainless steel or Titanium, it's built to last. At only 1mm thick, it strikes the perfect balance between strength, flexibility and thinness for optimal functionality.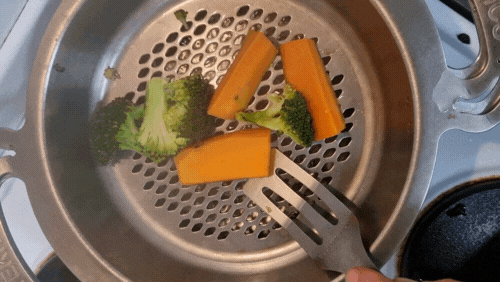 Durability
Like all of our products, these Lil Flippas will outlive us all! They cannot crack or wear out, and can handle the hottest of cooking temperatures. You'll be passing down your Solid kitchen tools alongside your pans.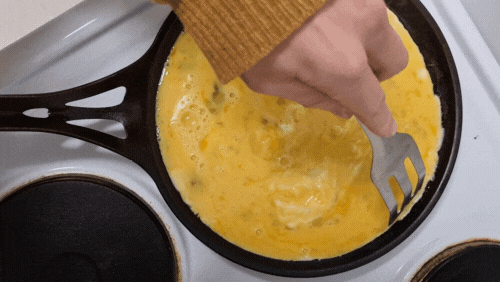 Ease of cleaning
No joins, screws or rivets makes for easy cleaning, and won't retain odors. And it's even dishwasher friendly!
Made from one piece - Made from a solid piece of our nöni™ stainless steel or titanium. Light and flexible, yet strong enough to last generations.
Dishwasher safe - always an added bonus!
Stainless and titanium options available
100% Made in Australia

Dimensions

Weight
Titanium: 20grams
nöni™ Stainless Steel: 35grams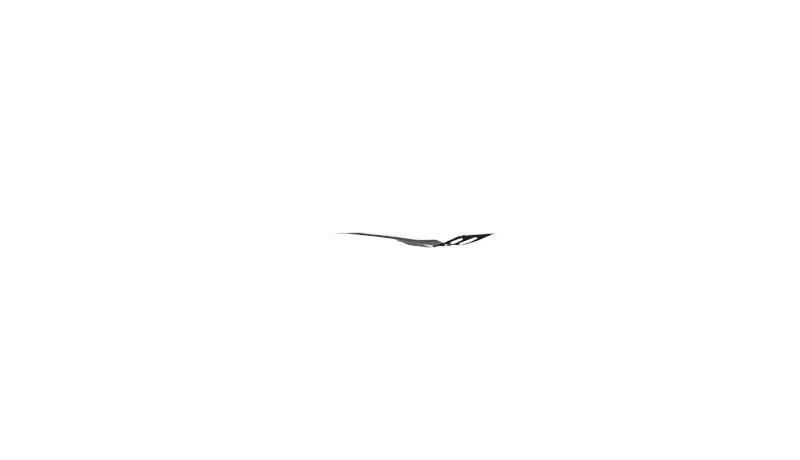 Our lowest pricing, just for you.
Our Lovers' inspired launches are a way for us to show you our deep appreciation for your loyal Solid support. This is why we give you exclusive early access, at heavily discounted pricing.
From $19!
You read that right - this is our biggest Lovers savings yet! Save up to 50% off RRP!
nöni™: Lovers $19 / Kickstarter: $29 / RRP: $39
Titanium: Lovers $49 / Kickstarter: $69 / RRP: $89

We will be donating a percentage of profit from all sales to OzHarvest and the Stephanie Alexander Kitchen Garden Foundation. Two causes dear to our hearts due to the important work they're doing in reducing food waste, and educating future generations.
Each new piece will be limited stamped '1st Lovers Edition' and dated with month and year of manufacture. Please note, these will not be numbered in series.
Preorder Method and Production Timeline
We make it our business to bring innovation to the world and it's you that has access to it first. We are thrilled we can be so close to our early adopters. We do our best to set realistic timelines, however, with innovation, often comes unpredictable challenges. We suggest that you only back our new launches if you are willing to go on our innovative journey with us - which may encounter speed bumps from time to time. Otherwise, you are best to wait for the pieces to reach our online 'buy now' store as by that stage, we have ironed out the manufacturing method.
Head to our exclusive Solid Lovers Store. You will need to be logged in to see the store and the listings. If you don't yet have access to our Lovers' store, please FOLLOW THESE INSTRUCTIONS.

Our Lil Flippa will be be available to preorder until midnight Monday 7 August (AEST), and estimated to ship late September.
Your credit card will be charged upon purchase.
Remember, you will need to be logged into your account to view the listings. If you do not yet have access to the Lovers' store, please follow THESE INSTRUCTIONS.