Preorder available until Wed 12 Oct 2022, for estimated shipping late Dec 2022. Login and pre-order HERE.
Our new Lovers group exclusive launch is here! Two new sized nöni™ pans: a handy 24cm workhorse Frypan and a 26cm DEEP Sauteuse. These are set to become staples in your kitchen!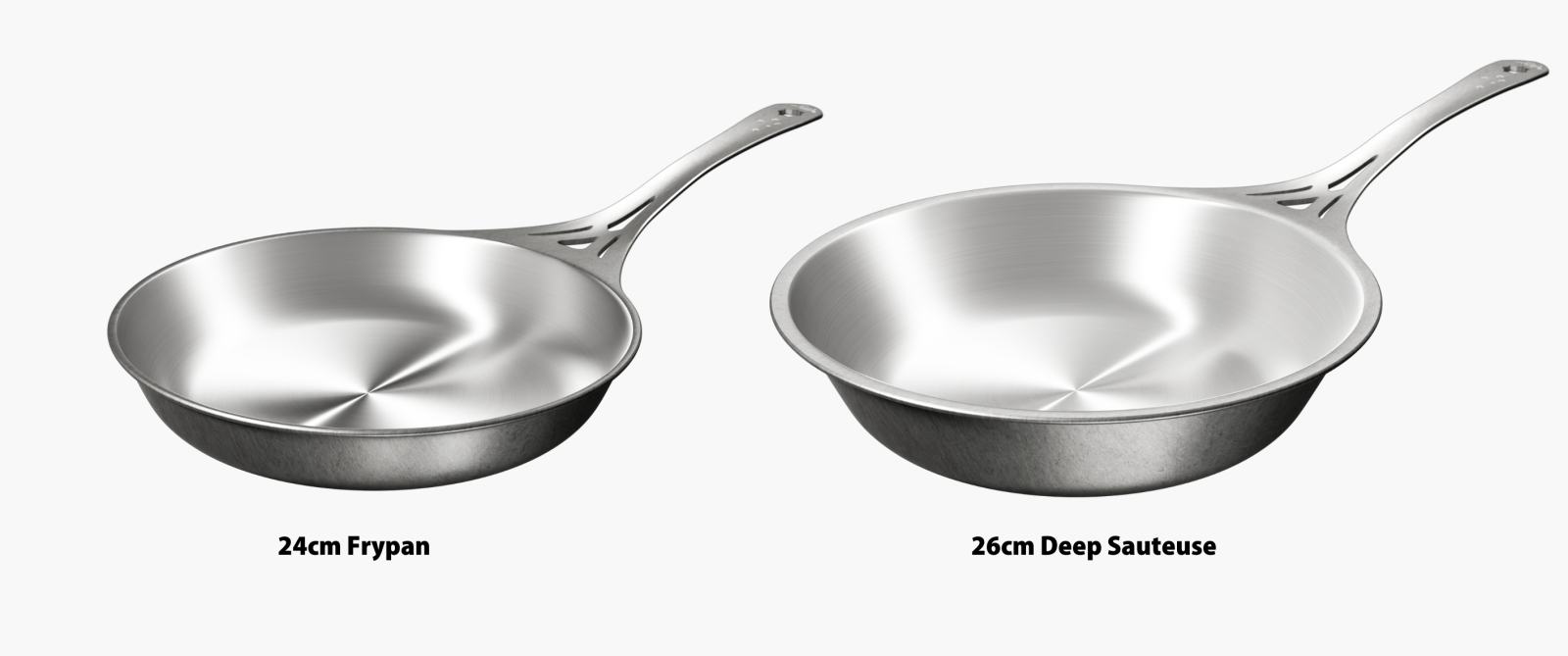 New to nöni™?
nöni™ is a world-first in cookware: seamless one-piece production, wrought stainless steel pans. Made in Australia from highly conductive non-nickel stainless steel, custom made for us in Germany (Australia doesn't make stainless steel anymore). Our solid stainless steel range is perfect for all liquid boiling, slow cooking, acidic sauces, and is very low maintenance. Suitable for all heat sources from stovetop (including induction), to oven, to BBQ and campfire. Cooks like iron, cleans like stainless!
Solid 3mm thick
One piece construction - no rivets, joins or screws
Far superior conductor of heat than the regular austenitic stainless, aluminum-clad, materials used in most cookware, for fast, even cooking without hot spots
Will not react with food - non-nickel/toxin-free
Easy to clean and dishwasher safe
No coating to scratch or wear off
Suitable for any heat source
Multi-century Warranty
24cm nöni™ Frypan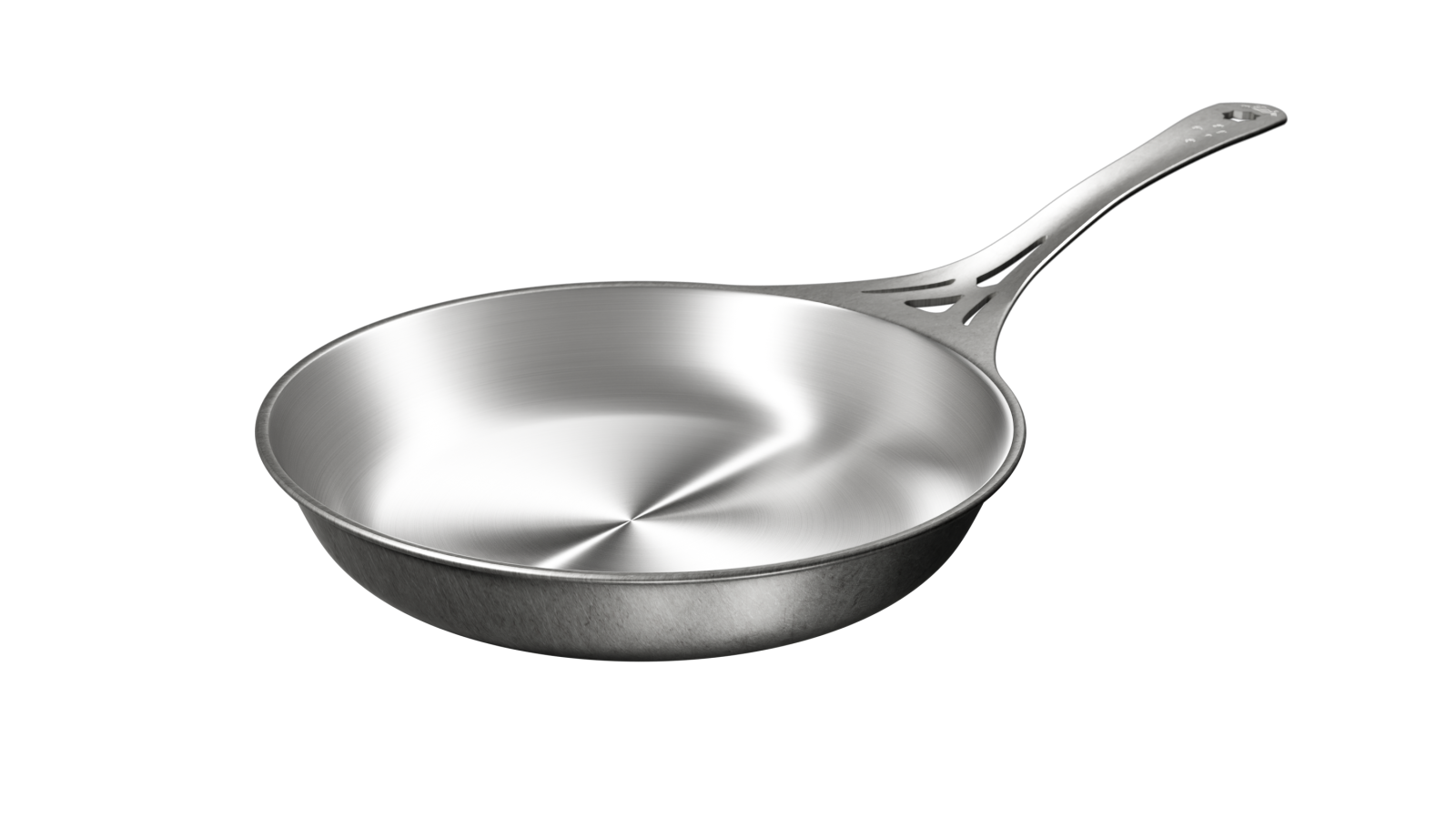 A classic frypan! A great everyday pan for all of your frying, baking and grilling needs. Made from our nöni™ non nickel stainless steel meaning it's super low maintenance - no seasoning required, and it's even dishwasher friendly! Cooks like iron, cleans like stainless.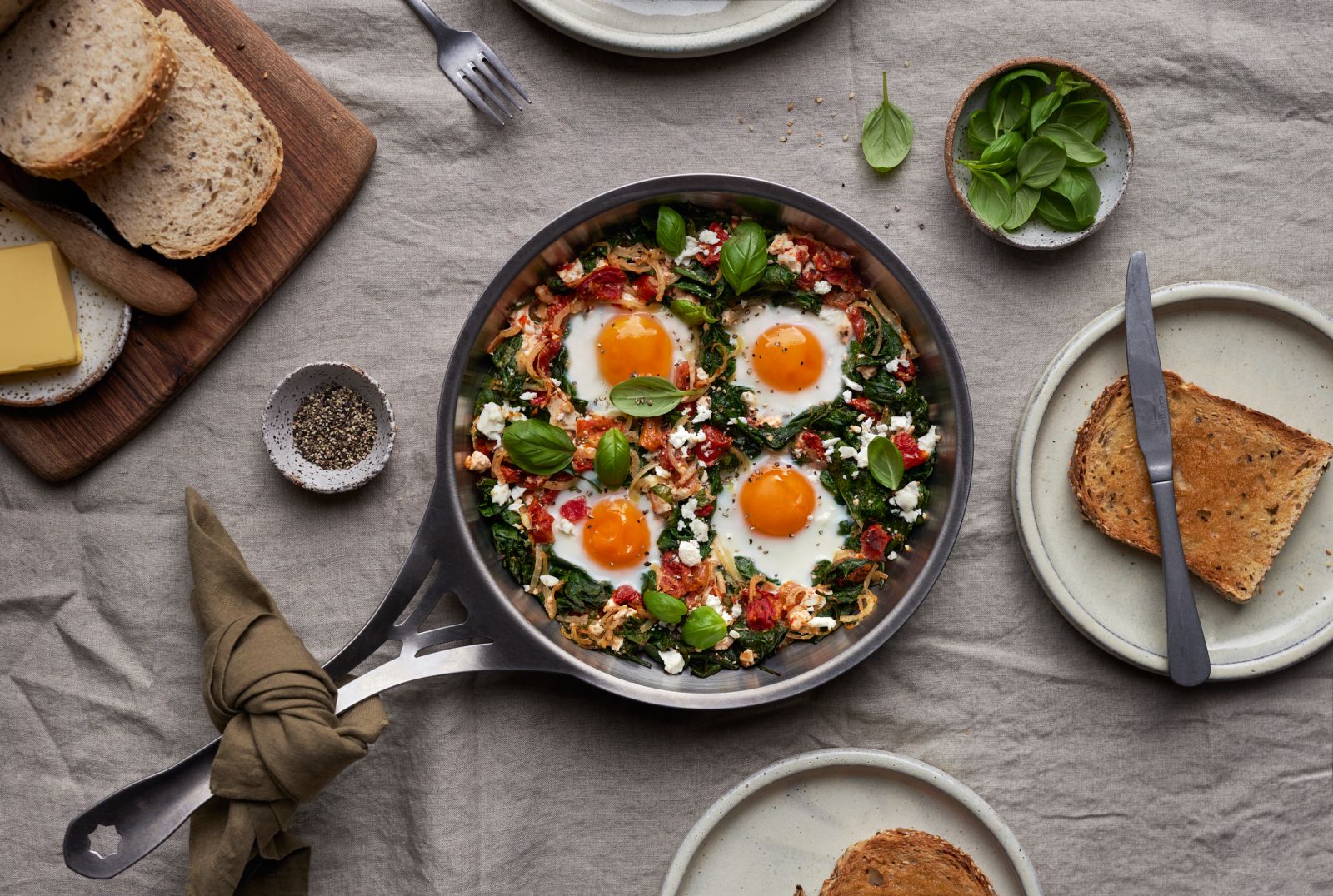 26cm nöni™ Deep Sauteuse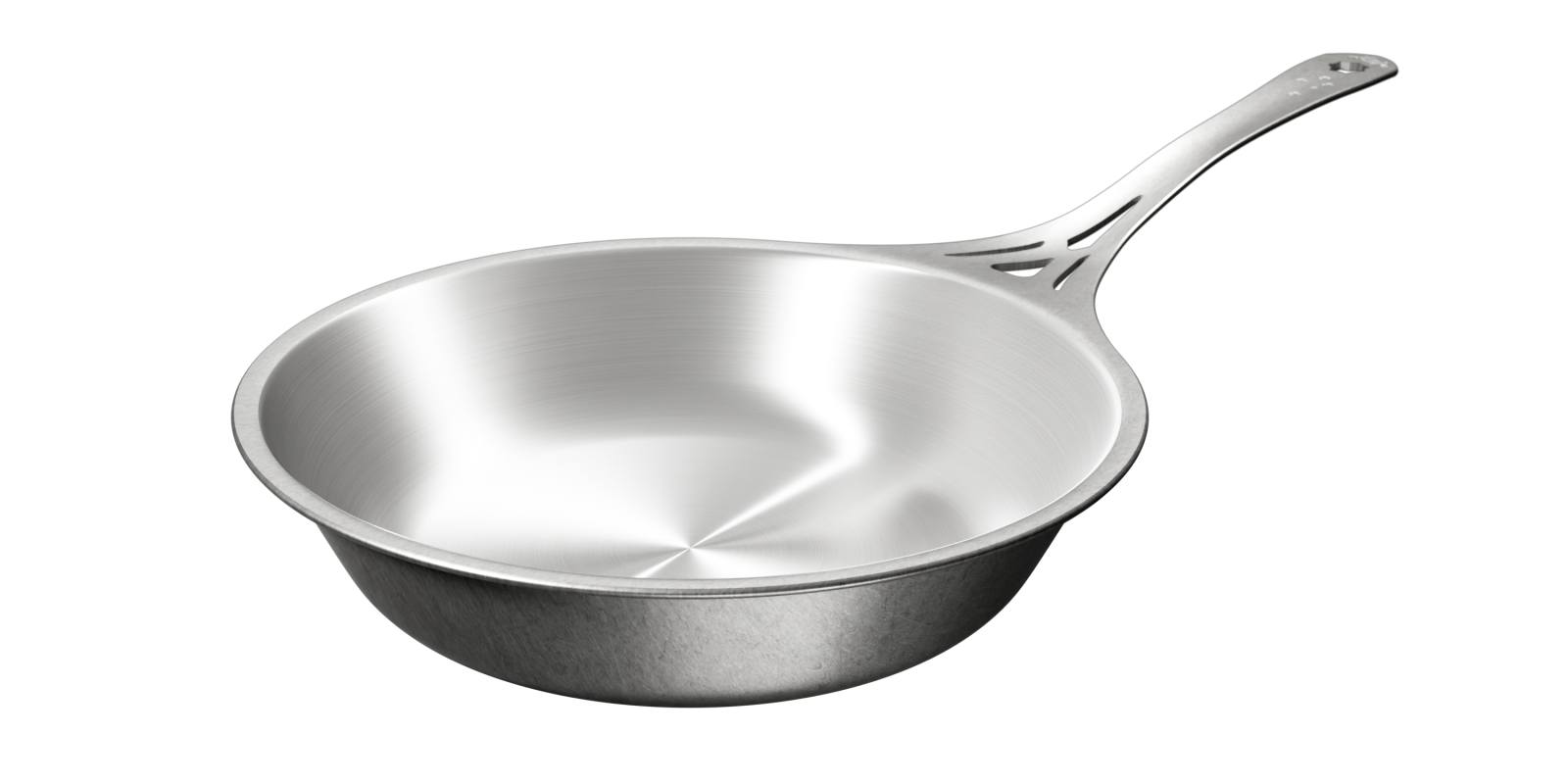 Our new 26cm nöni™ will be your perfect family Sauteuse pan. We've UPSIZED our popular 22cm Sauteuse making it ideal for families and batch cooking!
A sauteuse is a pan of similar dimensions to a frypan, but with deeper sides and often with a lid, and can be known as a sauté pan. While a sauteuse pan can be used as a frying pan, it is designed for lower heat cooking methods, namely sautéing. Ideal for family meals such as frittatas, scrambled eggs, baking bread & cakes, and roasts. Also great for deep frying and pan searing!
Combine with our 4.5L Saucepan set to use as a double boiler, and the 27cm nöni™ skillet-lid will also fit!

Suitable for all heat sources
From stovetop (including induction), oven, BBQ, campfires - and it's even dishwasher safe!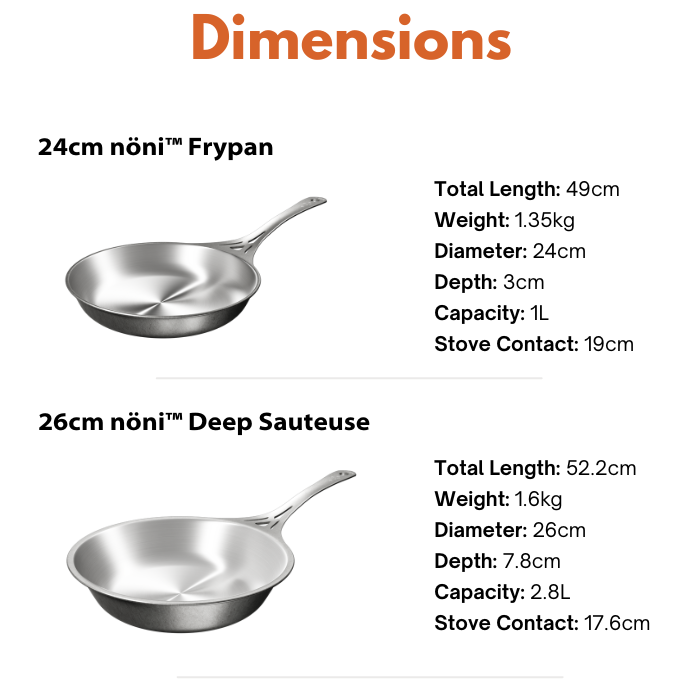 Our lowest pricing, just for you.
Our Lovers' inspired launches are a way for us to show you our deep appreciation for your loyal Solid support. This is why we give you exclusive early access, at heavily discounted pricing. We're launching these exciting products first, which may then be followed by a Kickstarter launch, and eventually to retail.
Pricing:
24cm nöni™ Long Handle Skillet LL $139 KS $159 RRP $209
26cm nöni™ Deep Sauteuse LL$179 KS$199 RRP $259
Each new piece will be:
Limited stamped '1st Lovers Edition'
Dated with month/year of manufacture
Pre-order method and production timeline
Head to our exclusive Solid Lovers Store. You will need to be logged in to see the store and the listings. If you don't yet have access to our Lovers' store, please FOLLOW THESE INSTRUCTIONS.

Our new nöni™ 24cm Frypan and 26cm Deep Sauteuse available to preorder until 12 Oct 2022, and estimated to ship late December 2022.
Your credit card will be charged upon purchase.
The first 20 of each in the series will be held for the Solidteknics museum archive.
You have to be logged into your account to view the listings. If you do not yet have access to the Lovers' store, please follow THESE INSTRUCTIONS.

Please note, we are thrilled to be able to give you, our Lovers, access to our innovations first, at heavily reduced pricing, as a way of thanking you for your continued support. We do our best to set realistic timelines, however, with innovation, often comes unpredictable challenges. We suggest that you only back our new launches if you are willing to go on our innovative journey with us - which may encounter speed bumps from time to time. Otherwise, you are best to wait for the pieces to reach our online 'buy now' store as by that stage, we have ironed out the manufacturing method.

Thank you for your solid support, and helping us continue to bring new, world-leading Australian-made kitchenware innovations to life. ❤️