Our Lovers Group exclusive launch! Pre-orders available until 11:59pm Tuesday 21 November, 2023 (AEST), with estimated shipping late April 2024.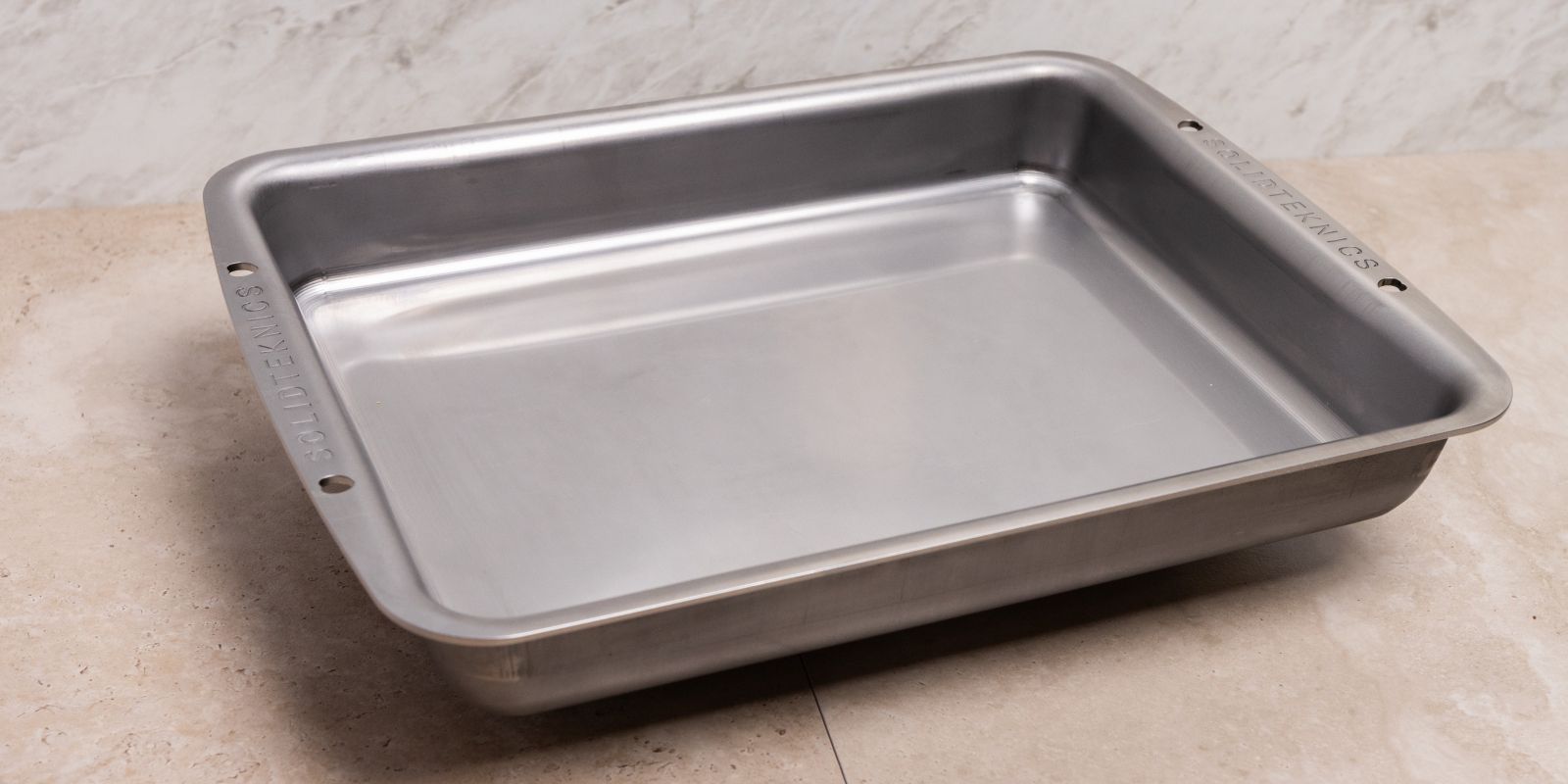 We truly didn't think this day would ever come. We are SO excited to introduce our nöni™ Roasting Pan – the ultimate low-maintenance, four-sided stainless steel roasting pan! It has the same SOLID one-piece design as our AUS-ION™ Roasting Pan that launched late last year, only now in our low-maintenance, non-nickel stainless steel! Available first to you, our Lovers, at exclusive reduced pricing – save $100 off RRP!
Big and deep, it's a classic all-purpose Roasting Pan. Deep sides and plenty of capacity for big roasts, lasagnes, tray bakes, whole fish, brownies for a crowd, slices, sheet cakes...the list goes on!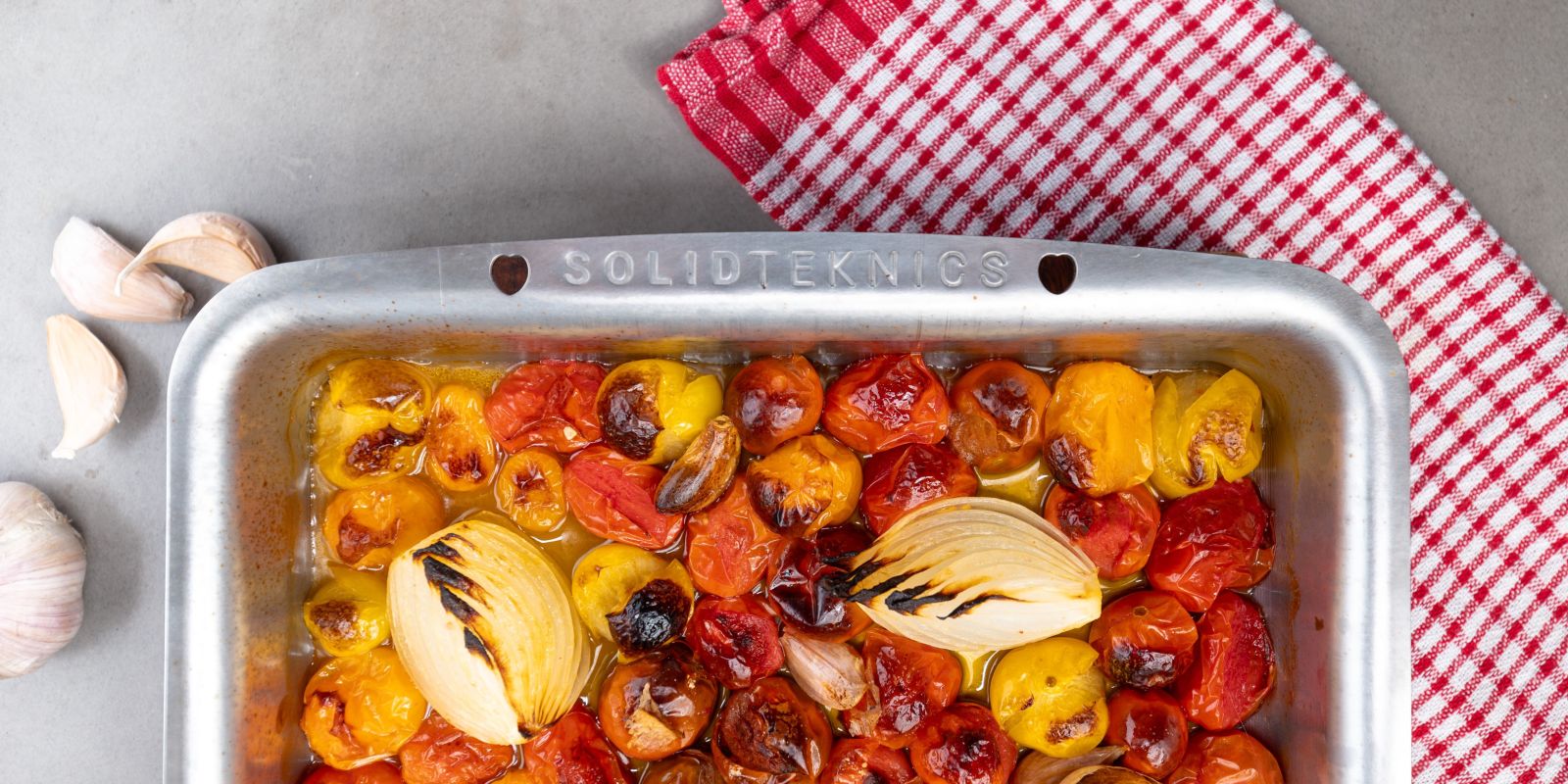 The year-long journey of bringing our nöni™ Roasting Pan to life
When we launched our AUS-ION™ Roasting Pan almost a year ago, we received many requests for a nöni™ version. At the time, we shared with you all that a nöni™ Roasting Pan wasn't going to be possible as trials had been unsuccessful. We believed we had exhausted every possible option, but if you know us (and more specifically, Mark!) we don't give up easily. We were determined to find a way to make this roasting pan a reality. And, based on the fact that you're reading this now, we did find a way!
Our new nöni™ Roasting Pans are a true feat of engineering, and whilst it might seem like a simple design, it has taken lots of commitment and persistence to bring it to life. Our incredible Sydney team have spent the past 12 months trialling different possibilities and avenues to achieve a successful result. Due to the complexity of producing them, they will have some machine markings along the inner and outer bottom edges. We consider these marks a thing of beauty, and each line a representation of the numerous steps taken along the journey to get to this point. Of course, these imprints won't affect its world-class performance or multi-century durability! They're purely cosmetic.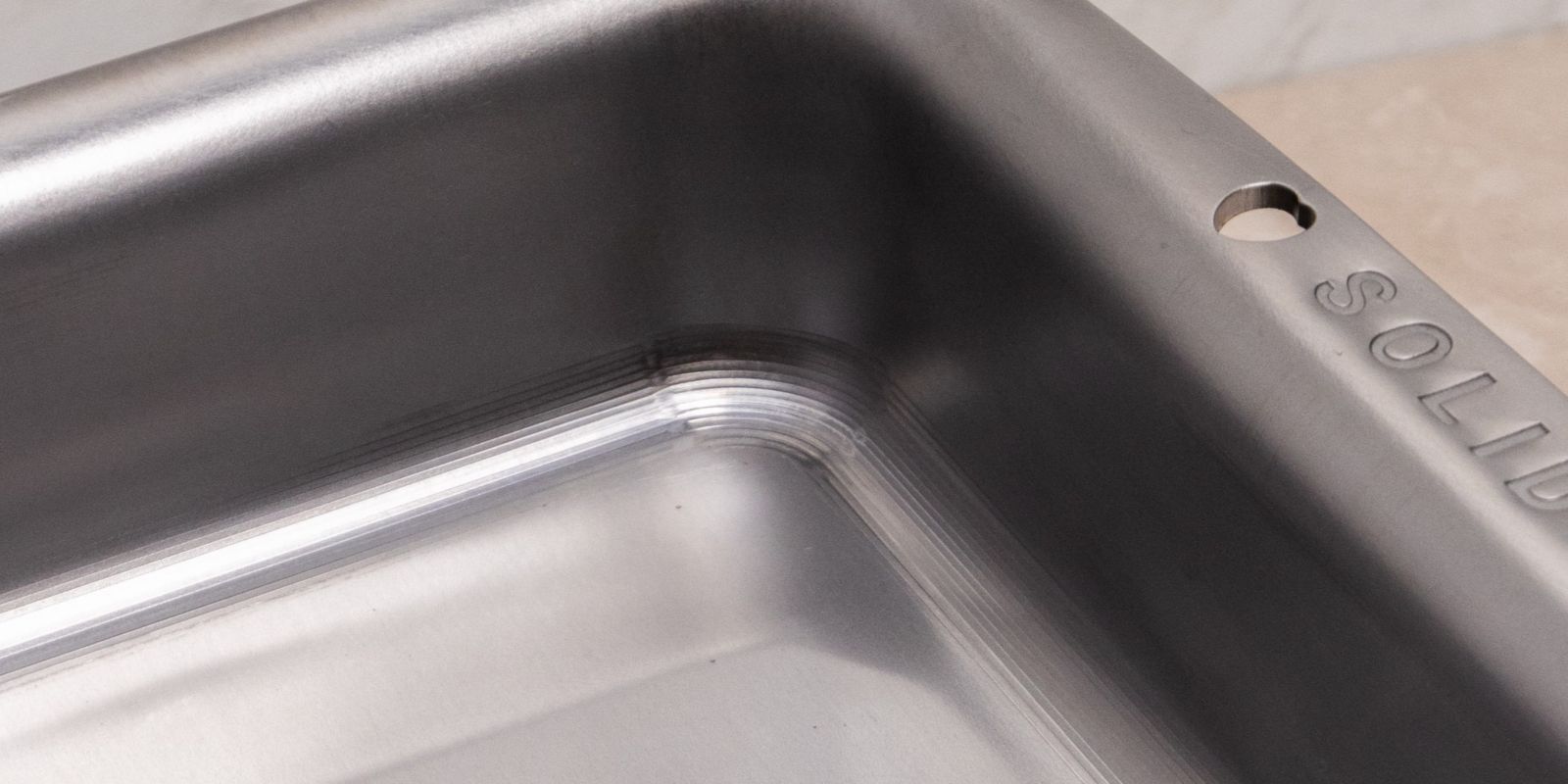 Dimensions
The dimensions of our nöni™ Roasting Pan are the same width and length as our AUS-ION™ version, so will fit perfectly in standard-sized ovens. As part of the difficulties experienced in our production trials, we haven't been able to go quite as deep with our nöni™ Roasting Pans, so they are slightly shorter in height (though still a great depth for all of your roasting needs!).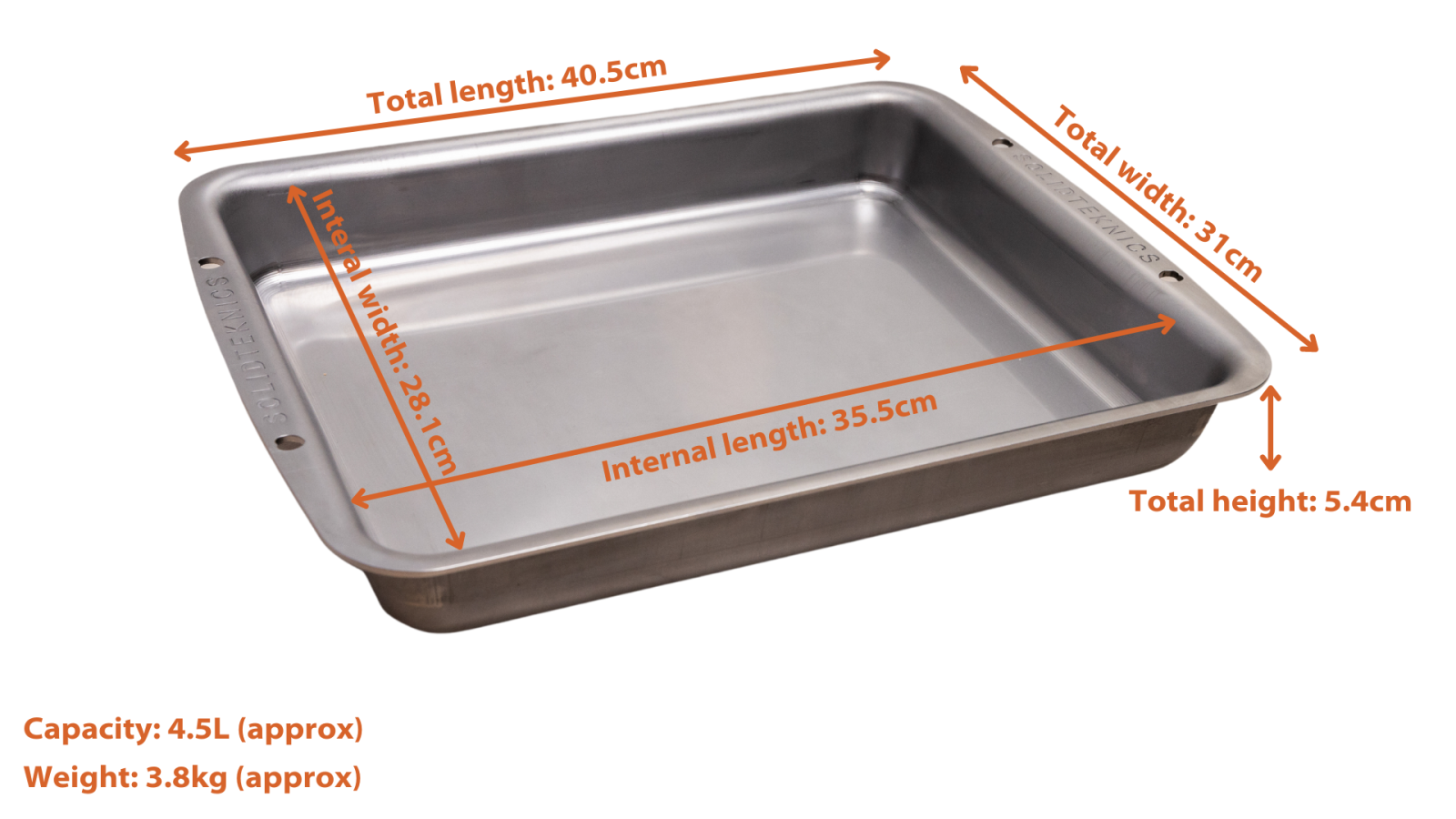 Your forever Roasting Pan – now in stainless steel!
A large all-purpose oven roasting pan, made from a solid sheet of non-nickel conductive stainless steel. No synthetic coatings, joins, screws or rivets, and built to last for centuries. This roasting pan will be with you for life, and will become a treasured kitchen companion for future generations to come.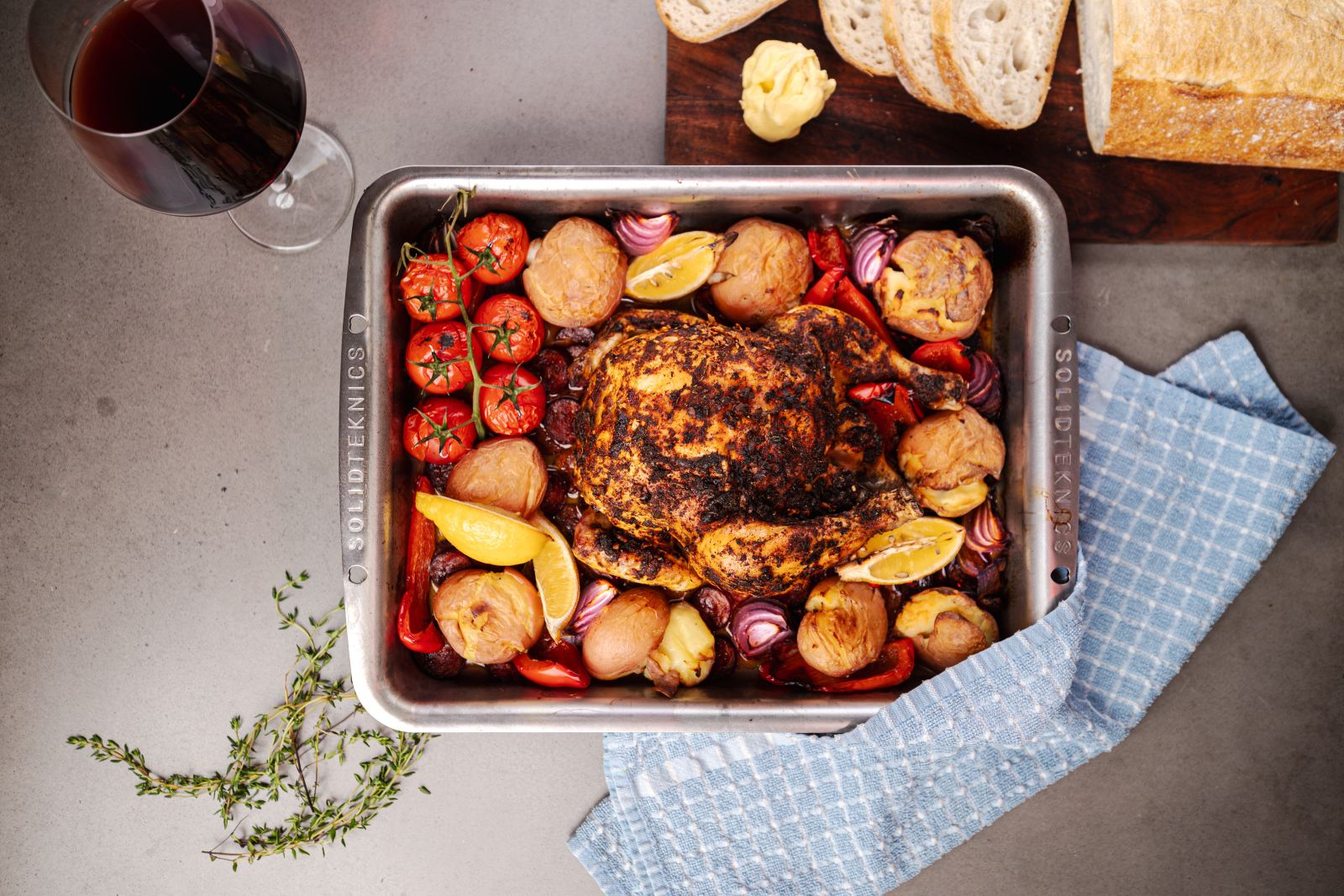 Proudly made in Australia
As with our flagship nöni™, our new nöni™ Roasting Pan is made in Australia – designed locally by Mark J Henry on the Sunshine Coast, and manufactured in our Sydney factory! This ensures the highest quality of manufacturing possible, while also supporting local jobs and communities. A true win-win for our customers and our team, and the future of Australian-made cookware!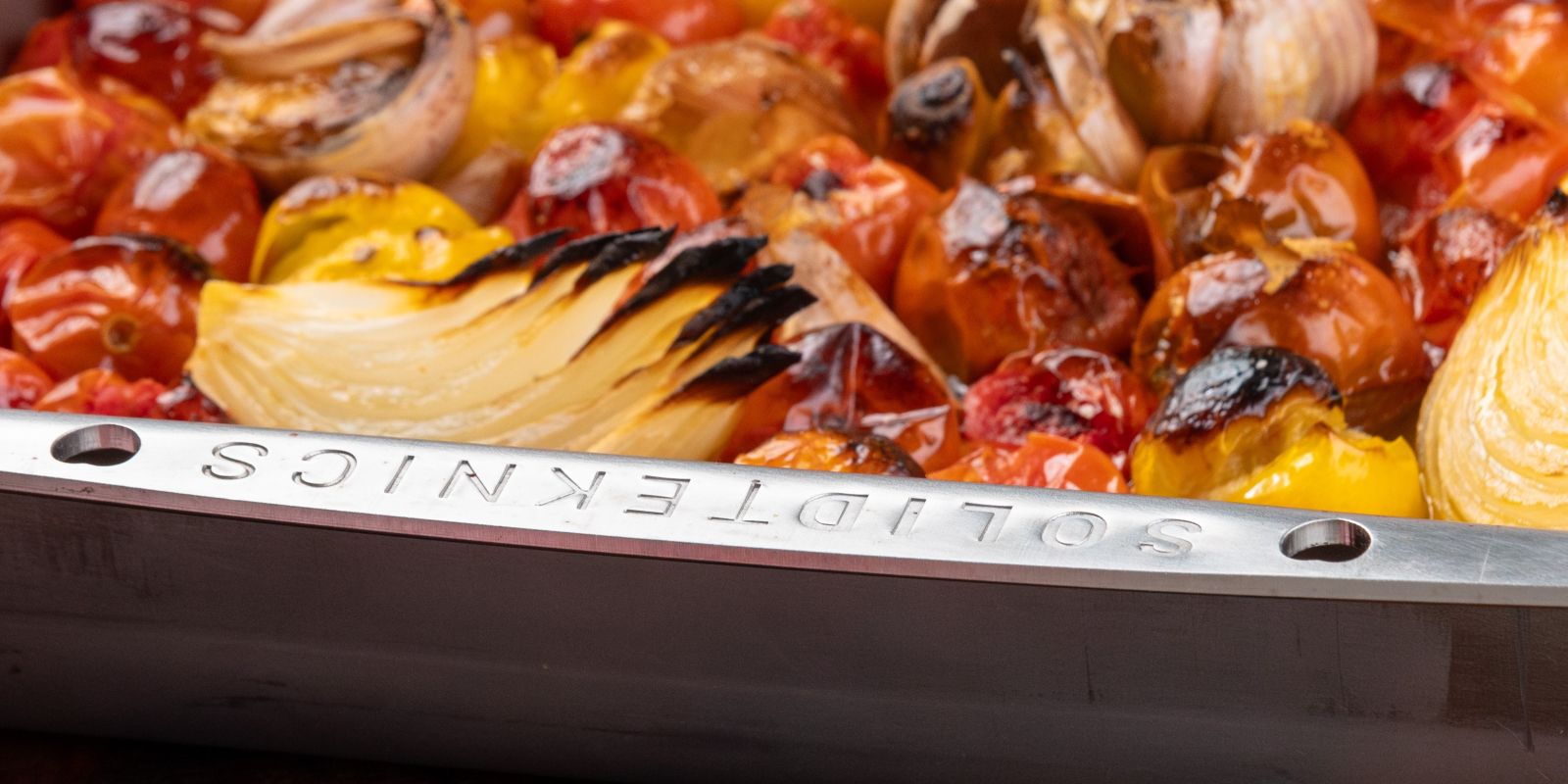 Made from 3mm non-nickel stainless steel
Made from the same highly conductive, non-nickel nöni™ 3mm material you know and love, these roasting pans have excellent heat retention and thermal mass for consistent, even cooking.
Low-maintenance and dishwasher friendly
If you're looking for a low-maintenance roasting pan option, then our new nöni™ Roasting Pan is for you! As it is stainless steel, it doesn't require any seasoning and is 100% dishwasher friendly, making the post-cooking clean-up a breeze. Spend less time hand-washing dishes, and more time enjoying delicious food with your family!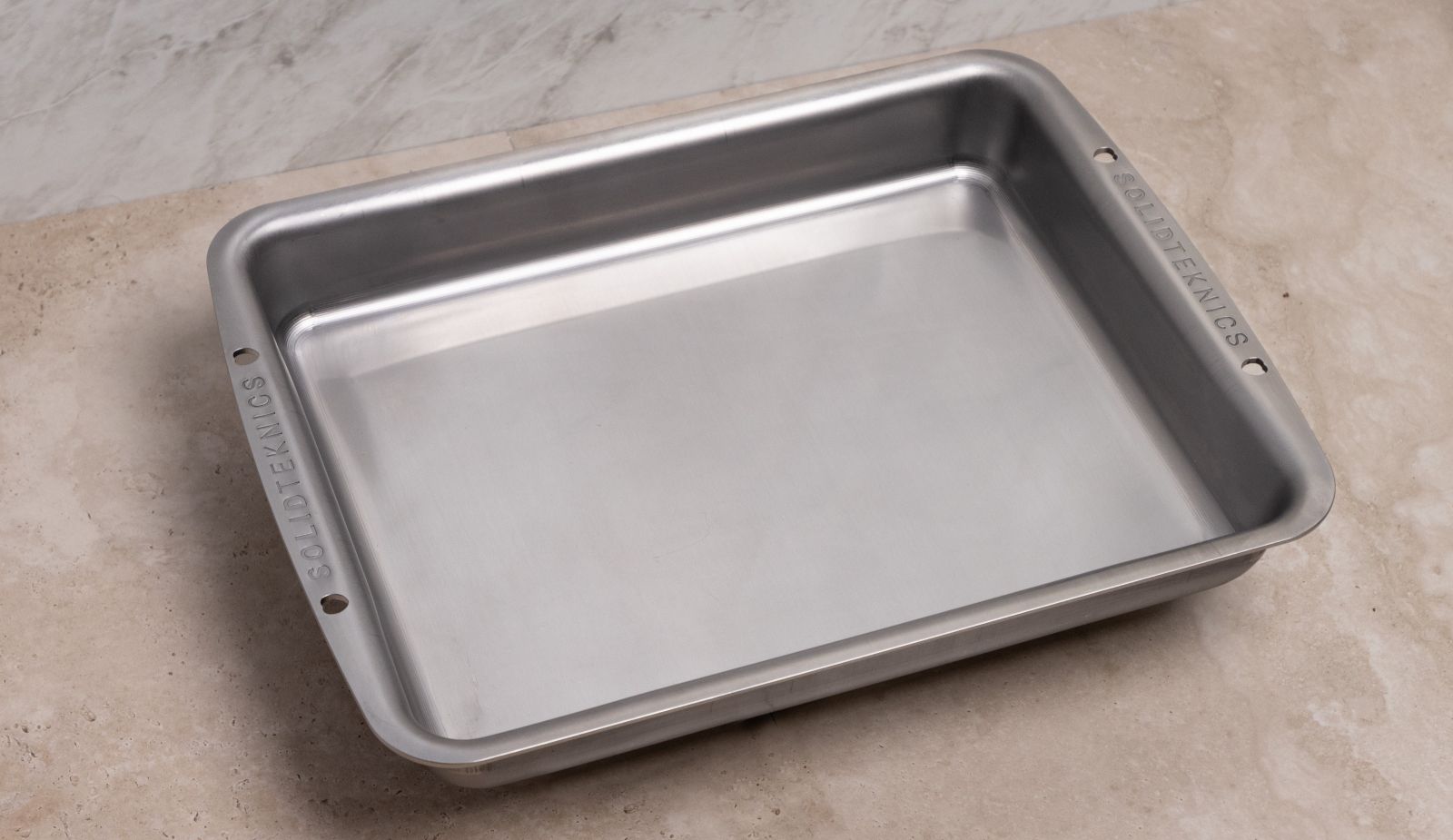 Highly conductive, for perfect roasting!
Your go-to for everyday baking, roasting and oven grilling needs. Our highly conductive nöni™ Roasting Pan will cook your wonderful creations evenly, and is tough enough for even the highest of oven temperatures when required. Expect perfect bases, even browning, superior heat conduction, and multi-generational durability!​
Versatile cooking, both indoors and out
Our nöni™ Roasting Pan is the perfect piece for all of your oven, fire and BBQ cooking needs! It can go seamlessly from baking chicken or a brownie slice in the oven to roasting up some veggies over the campfire.
Important: Our Roasting Pans are intended for oven use only. Placing on a stovetop could result in uneven movement in the base, and void the warranty.

Built to last for centuries to come
Like all of our cookware, our new Roasting Pans come with a multi-century warranty*. Engraved with the month and year of manufacture, so you can pass these down as treasured heirlooms to your grandchildren, and them to theirs in years to come. Buy once and never need to replace!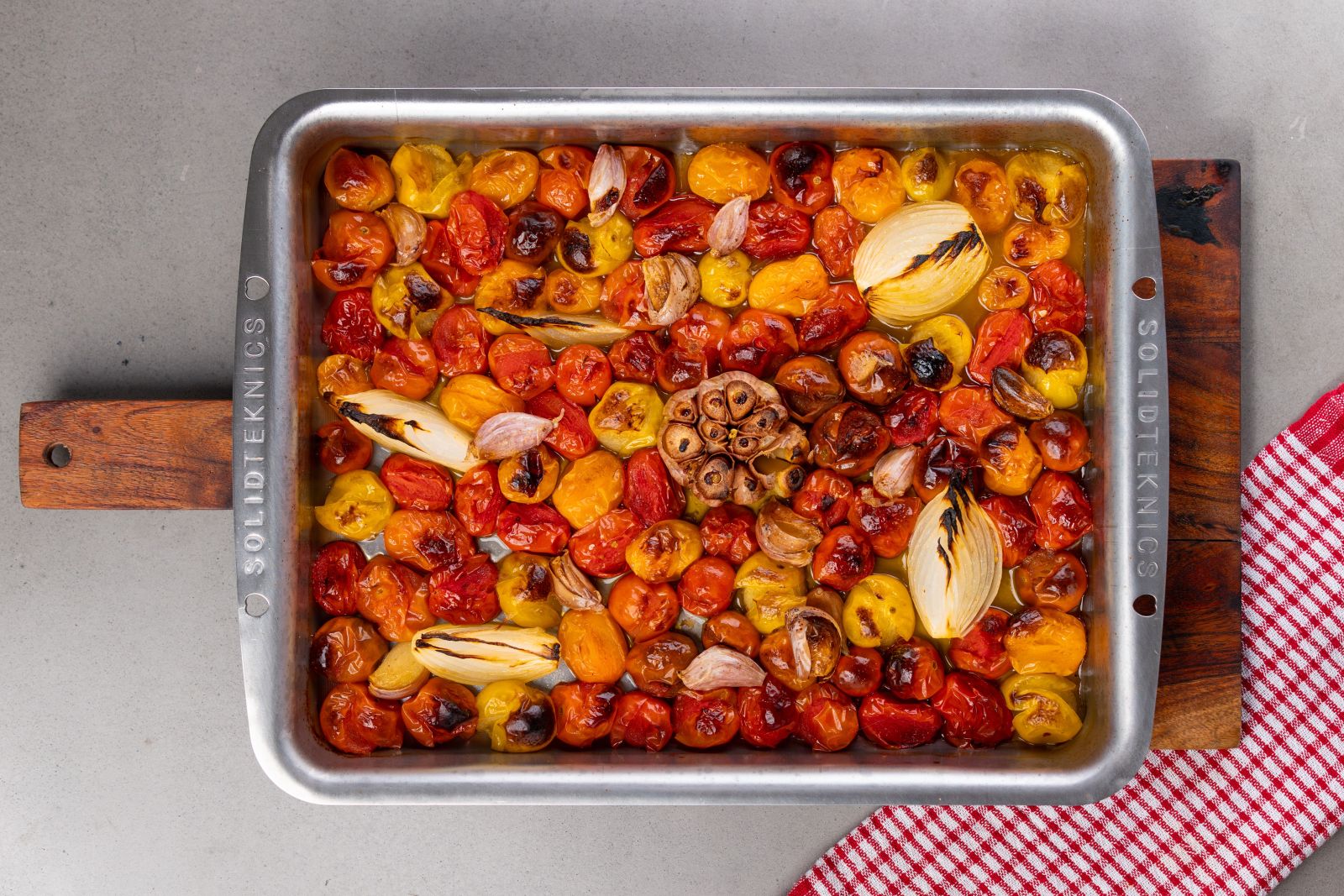 No buckling, just a solid one-piece roasting pan!
Our nöni™ Roasting Pan won't buckle at high heat. Thin, cheaper roasting trays are often too thin, and heat stress can cause them to buckle or twist. If you've ever heard your tray popping or crackling in the oven just moments after placing it in there, this means it's under stress and may have warped. A warped pan leads to a cooking surface that is not flat, resulting in uneven cooking.
Just like our cookware, our Roasting Pans, and can withstand the stresses of heat expansion (with no buckling), generation after generation.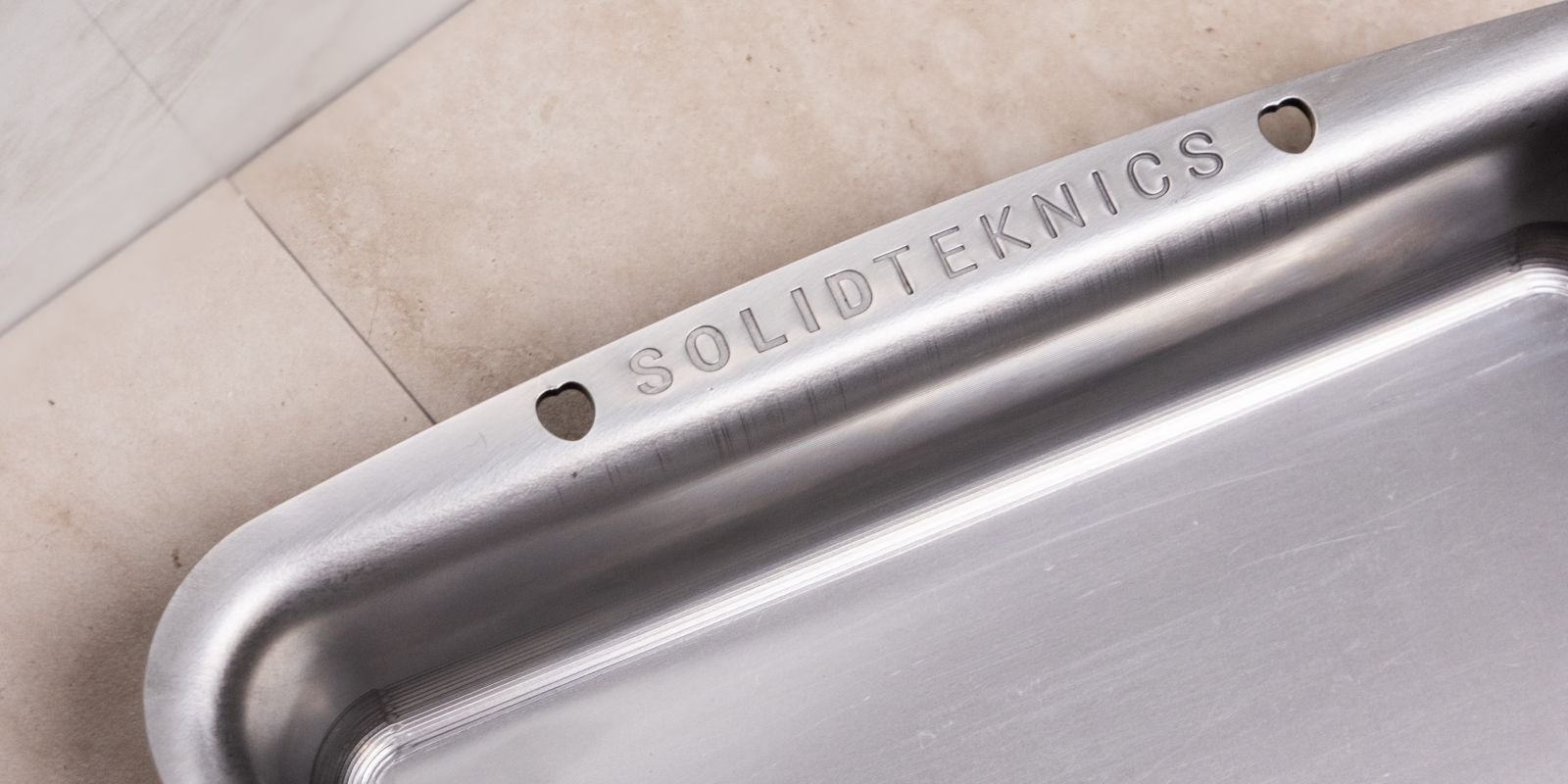 Give them a thorough clean before use!
As these special pieces are coming straight from our Sydney factory, they may still have some production residue on them when they arrive to you. We recommend giving them a thorough clean with hot soapy water, or run them through the dishwasher, prior to use.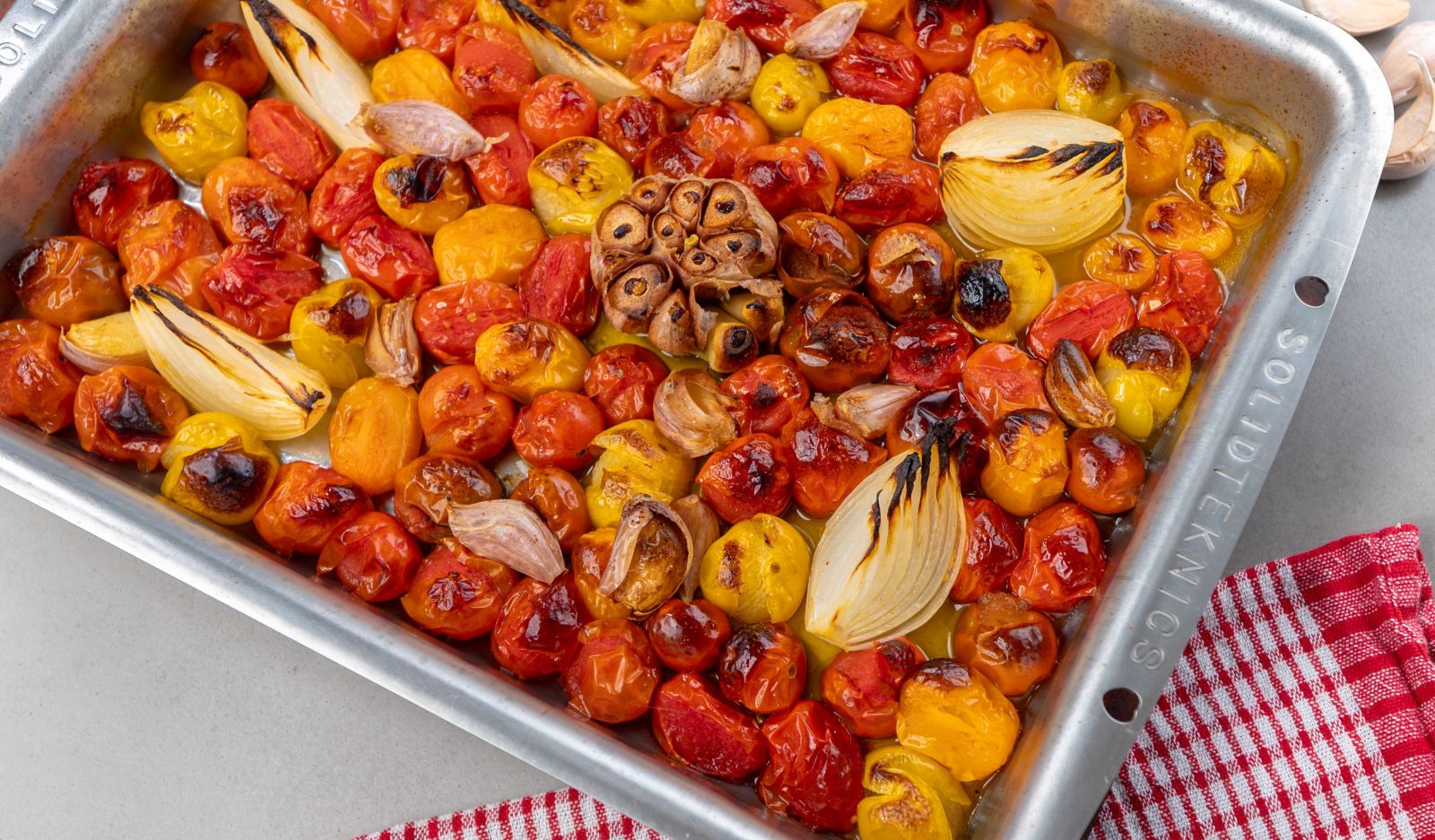 Special Lovers pricing – save $100 off RRP!
Lovers pricing: $399
RRP: $499.00
One not enough? Get a set of two and save even more!
Pre-order a set of two and save $239 off RRP! Great if you want double the roasting capacity or to pair together as a base and lid combo.
Lovers pricing: $759
RRP: $998
Each new piece will be:
Engraved with the month/year of manufacture
Numbered in series
Much lower pricing than Kickstarter, and much lower than retail!
_________________________________
Pre-order method and production timeline
Pre-orders close 11:59pm Tuesday 21 November, 2023 (AEST), with estimated shipping late April 2024.
We make it our business to bring innovation to the world and it's you that has access to it first. We are thrilled we can be so close to our early adopters. We do our best to set realistic timelines, however, with innovation, often comes unpredictable challenges. We suggest that you only back our new launches if you are willing to go on our innovative journey with us - which may encounter speed bumps from time to time. Otherwise, you are best to wait for the pieces to reach our online 'buy now' store as by that stage, we have ironed out the manufacturing method.
Head to our exclusive Solid Lovers Store. You will need to be logged in to see the store and the listings. If you don't yet have access to our Lovers' store, please FOLLOW THESE INSTRUCTIONS.
Your credit card will be charged upon purchase.
The first 20 of each in the series will be held for the Solidteknics museum archive.

Please note, Lovers launches are excluded from our affiliate program. No further discounts apply.