Available for preorder in our Exclusive Lovers Store until midnight 21 Dec 2022 (AEST), with estimated shipping late July 2023.
You all knew something amazing was coming… and finally, the secret is out! Introducing the handiest handle of all - our brand new Removable Love Handle! This innovative take on a removable handle was designed with versatility, durability and usability in mind, and is set to become your HEX pan's new best friend.


You know by now that Solidteknics is all about innovation, and this Love Handle is no exception. This is the world's first one-piece removable handle with inbuilt locking function, and we have patents pending. Aussie ingenuity!
Your HEX Pan's new best friend!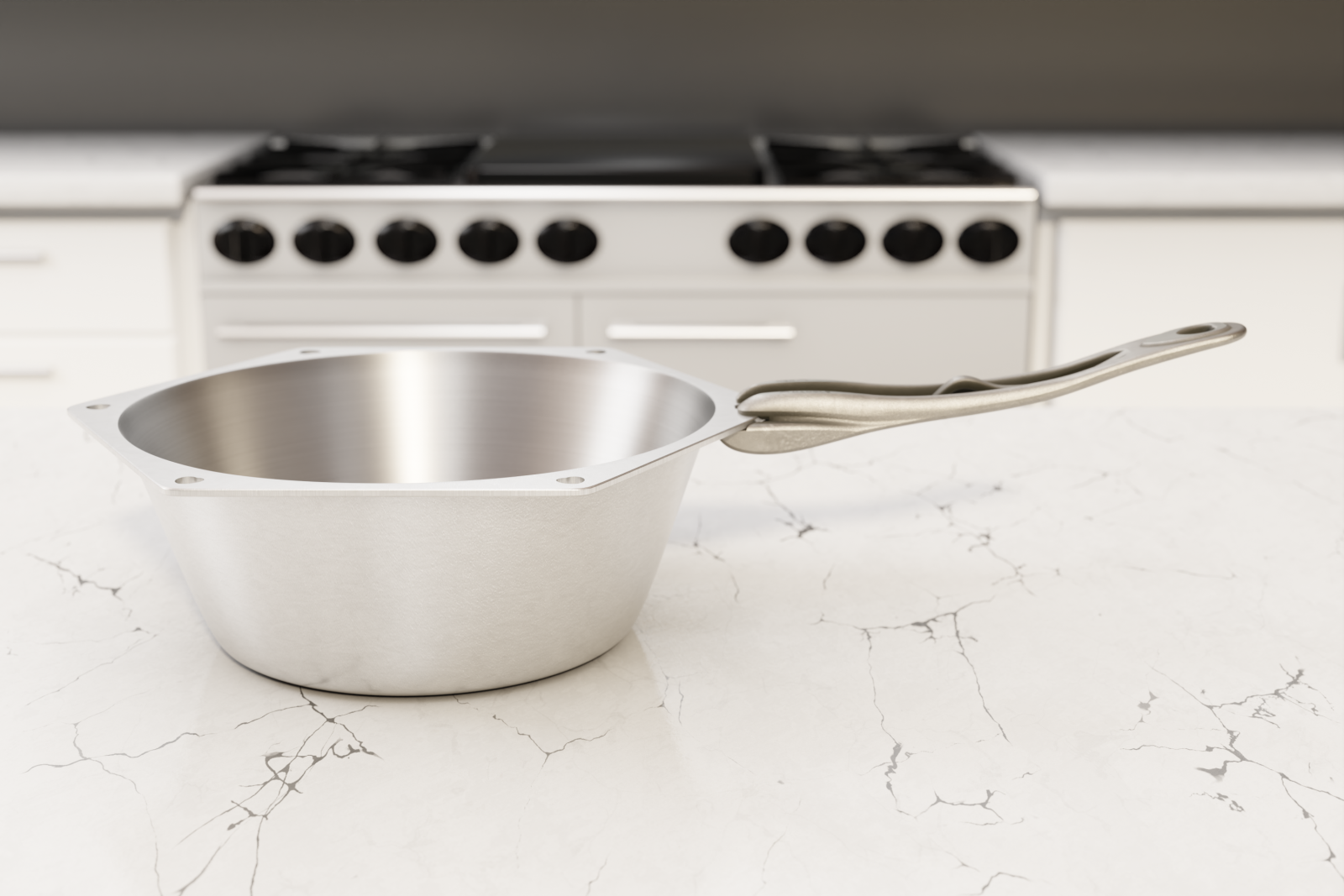 Keep your handles away from the heat while you cook! Press the bump on the Love Handle to release the heart-shaped locking pin from matching HEX pan corner hearts, for fast and secure attach and release.

Expanding Pans
As if the launch of our Removable Handle wasn't exciting enough, we are also launching a new size pan to expand the nöni™ HEX family - a 23cm Deep Base and Shallow Lid. Available as a set or individually. And if you missed out on our 20cm HEX Pans, we're re-launching those too!
Available for pre-order:
New 23cm HEX Deep Base & Shallow Lid (Lovers First Edition)
20cm HEX Deep Base & Shallow Lid


Straight from the engineer's mouth
We are very proud and excited to finally be sharing the Removable Love Handle with all of you, but no one more so than Mark, the engineering brain behind it all! Here he is with a deep-dive into why we love it so much:
Some extra footage of the Removable Handle in action. Wondering how strong the handle is? Check out Mark lifting 10kgs in a HEX Pan!

Why you'll love our Removable Handle!
You've been loving your new HEX pans, and now with the addition of our new Removable Love Handle, you're about to love them a whole lot more!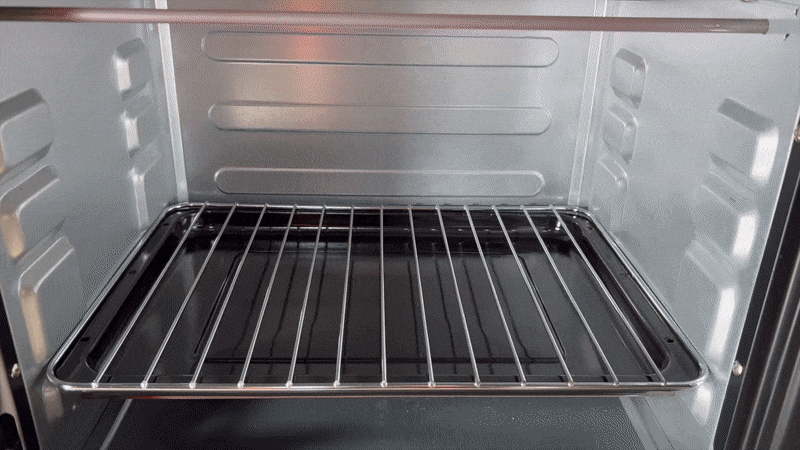 Real Solid benefits of our Solid Removable Love Handle with Solid HEX pans:
Cooler for your hands: your HEX pans can be heated on the stove or in the oven without the handle attached. When the food is ready, remove the hot pan with your cool Love Handle with a quick click on to the HEX pan rim.
Ideal for stove-to-oven single pot meals: click your Love Handle on to transfer from stove to oven, then click off again to keep your handle cool outside the oven until you're ready to click back on for easy and cool removal from the oven.
Indestructible, like all Solidteknics products: Unlike existing removable handles known for their failures, with many small fragile parts, often in plastic, our Solid Love Handle is the world's first solid one-piece removable handle with an inbuilt locking function. It was thought impossible… Our Solid Love handle will last your whole life, then become another Solid family heirloom for many generations to come.
Less handle material and space: One Love Handle fits many pans, saving lots of storage space.
Space-saving HEX pan storage: many pans nest tightly inside each other, with no protruding handles.
Space-saving HEX pan cooking: HEX pans have a compact, hexagonal footprint, and thus nest together on small stoves and in ovens very efficiently, like a beehive!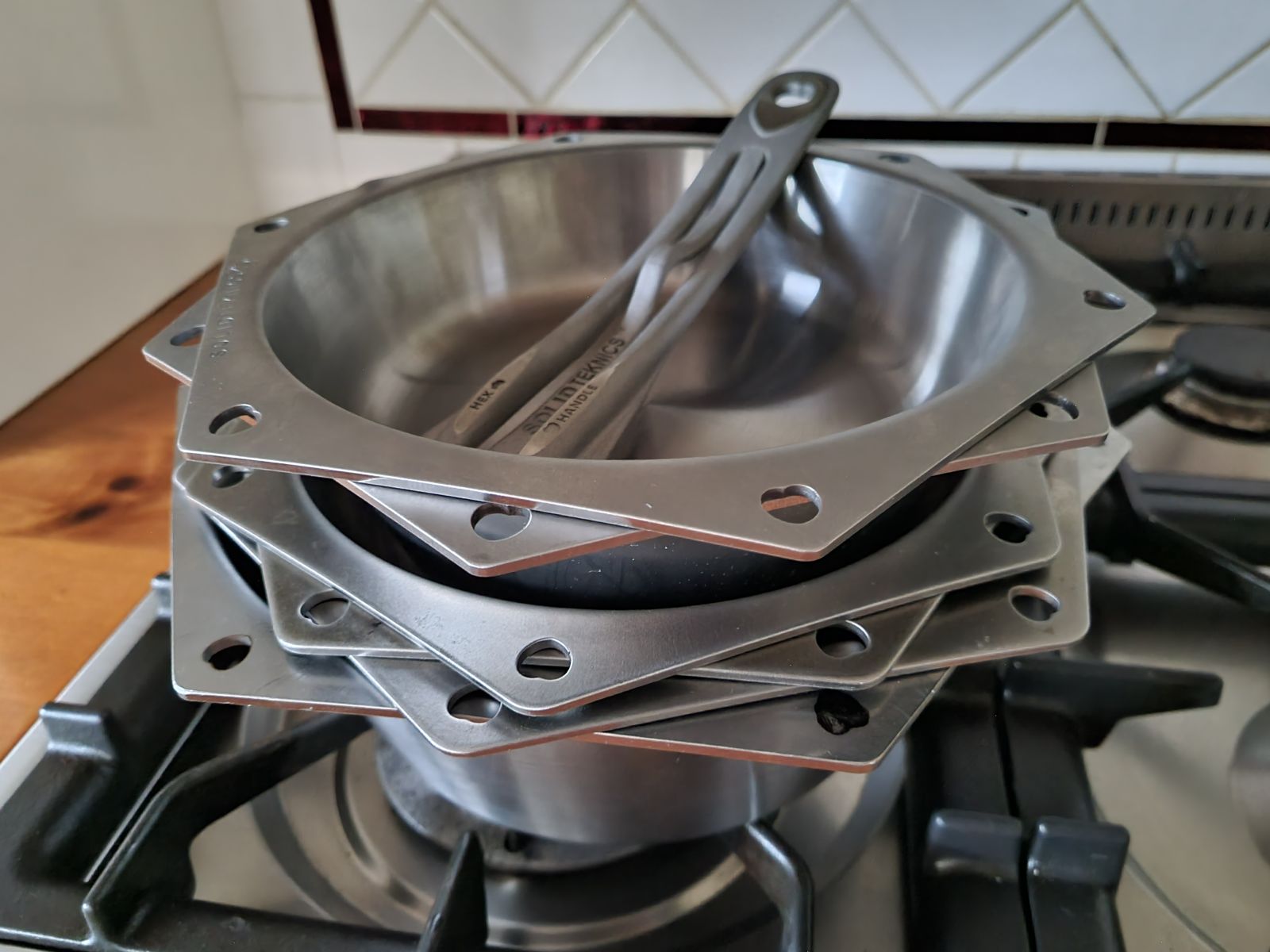 AESTHETIC OPTIONS
Offered to our Lovers group in two material options: maintenance-free ferritic stainless steel, and beautiful warm patina bronze - a first for Solidteknics! While there is no functional difference between the two, our brand new bronze provides the opportunity to get your hands on a Lovers Exclusive special collector's edition in a material that is synonymous with antique heritage cookware: bronze. This ancient material will tarnish naturally into a beautiful warm bronze patina to give it even more of an heirloom feel, for generations.
COMPACTABLE
Compact in size and design, the removable handle allows you to not only store your HEX pans in a compact handle-less way - it also means that you can make the most of a small cooking space without handles getting in the way. One handle is all you need for your entire HEX range! Though multiple handles can come in handy for leaving some handles on stovetop skillets.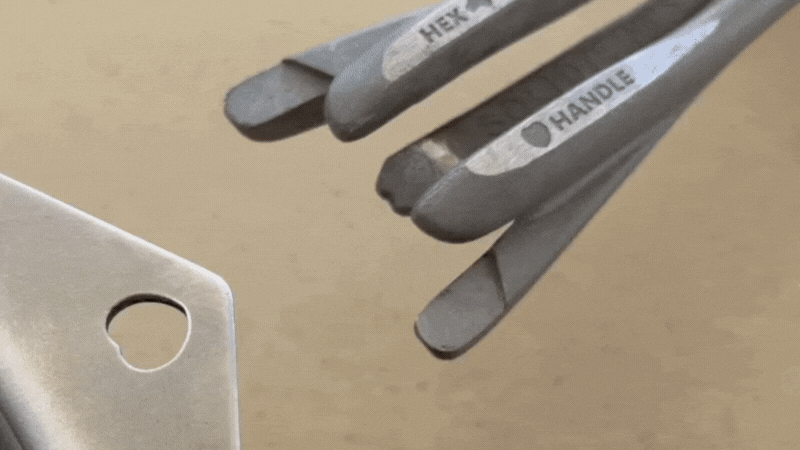 SOLID SIMPLISTIC STRENGTH
Precision investment cast in the USA in one solid piece of metal with in-built long leaf spring and latch. No need to worry about fragile plastic, springs, buttons, latches or grip-pads. Our ingeniously simple design connects with any of the six heart-holed-handles on your HEX pan to create a strong and secure handle that won't let go until you want it to.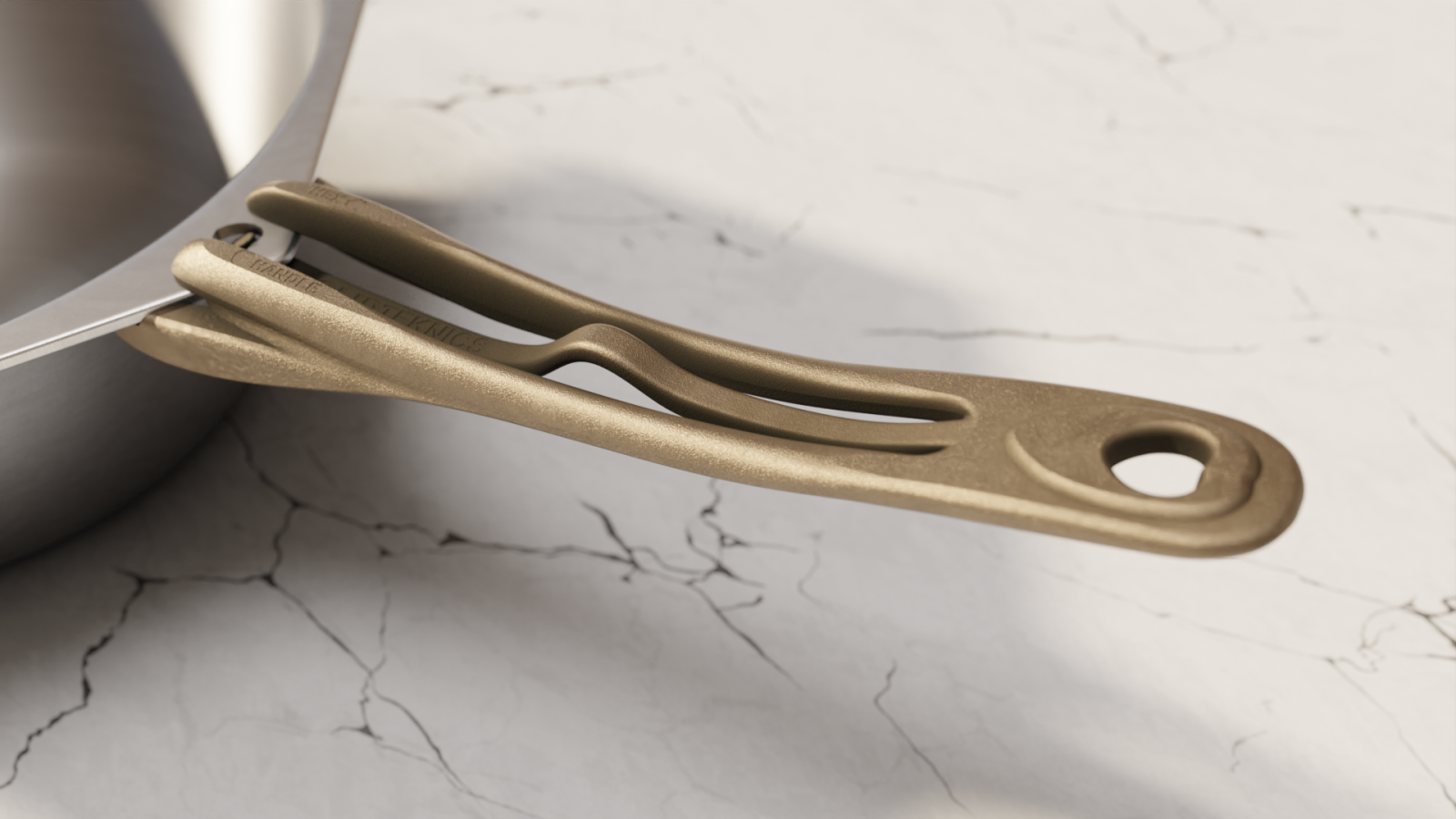 STRONG AND DURABLE
In true Solidteknics style, our Removable Handle is made to last for centuries to come, so it will serve you well for as long as you have it.

LIDS
Wondering how the Removable Handle works with the lid? If the lid is lined up perfectly, the bottom tines will hit the bottom pan rim first and stop the heart from engaging with the lid. In the short term, you can slide the lid over a few mm if you really want to attach the long handle to remove it. It will then clip on easily. Even easier, use the corners of the relatively light lid and lift off with a cloth. Remember, all Solid Lovers launches are a product development journey, and that is more true than ever with HEX cookware system. A modular system that is so extensive that we've only shown a small fraction so far: pans and handles. There will be small dual handle extensions coming, but it will take time, while so many other more challenging innovations are under development. You could wait until most of the modular system is fully developed and in our retail web store, but that may be several years away, in reality, and decades for the full system. We hope you come along for the ride and secure the first editions.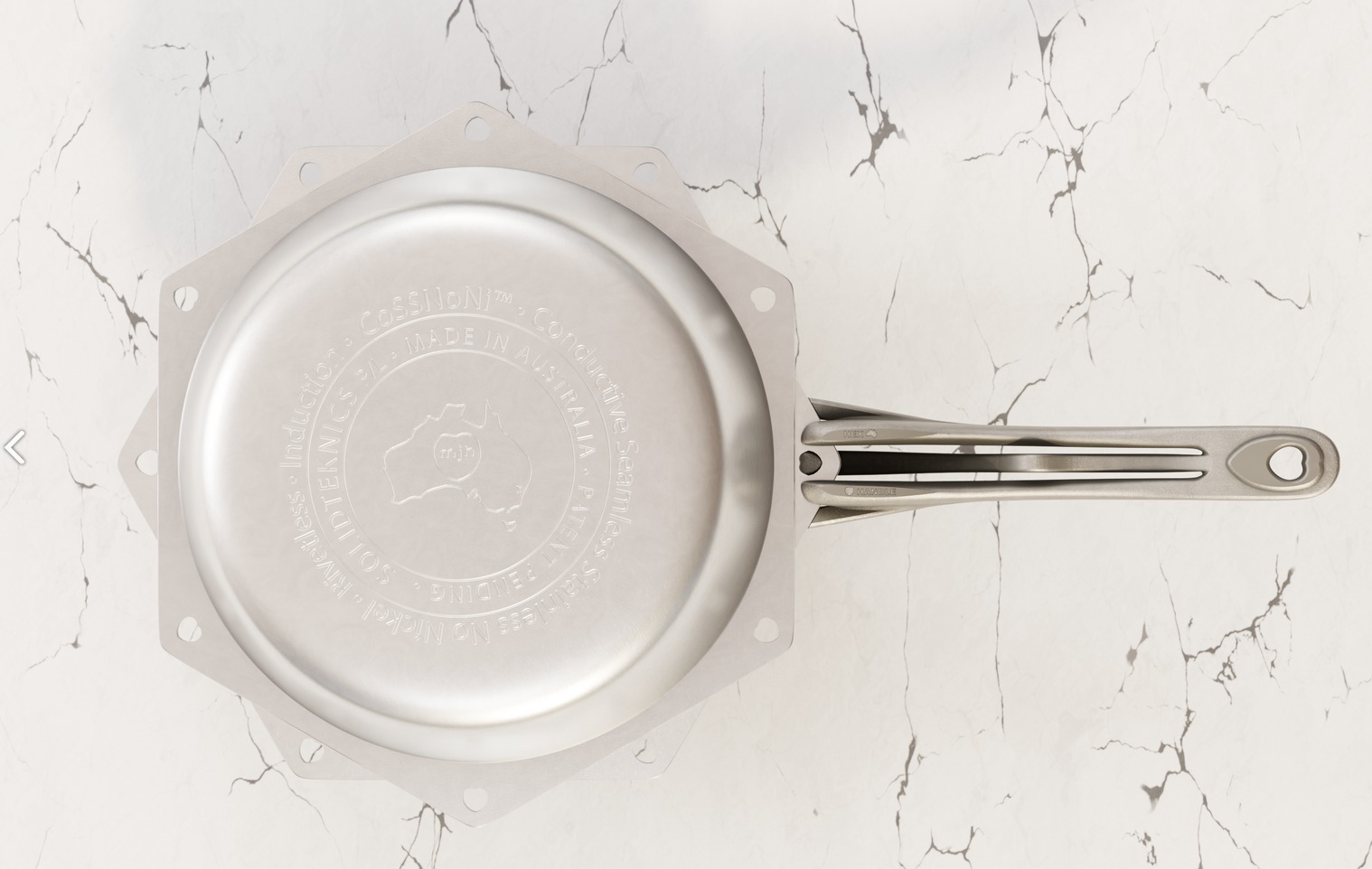 Dimensions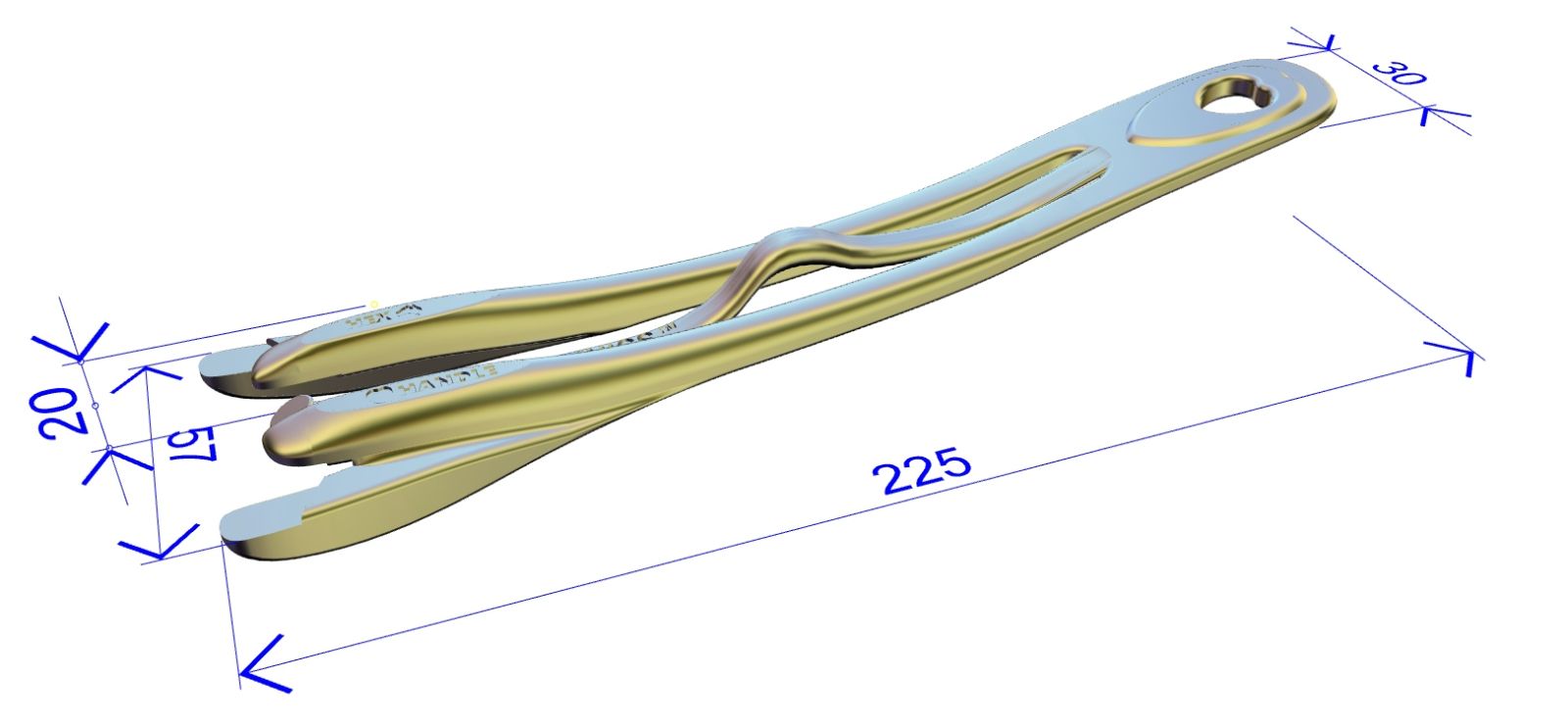 Size: 225mm long, 57mm wide, 20mm thick, at widest points.
Weight: 300g

Pricing
As always, our Lovers pricing is heavily reduced as one of our ways of thanking you for your continued support, and coming on this innovative journey with us. Save $50 off RRP!

Stainless Steel
Lovers: $149.00
RRP $199.00

Bronze:
LL $189.00 (Lovers exclusive - will not be going to Kickstarter or retail)

Let's talk about HEX, ba-by!
As we mentioned above, we are launching two brand new 23cm HEX Pans to add to the HEX collection! Designed to optimise the space on your stove top and in your oven, our HEX pans pair perfectly with our new Removable Handle to become whatever you need them to be! They're a frypan, a saucepan, a cake tin, a pie dish, a small baking dish, or even simply a bowl - all in one versatile design.
We will also be reoffering the much-loved 20cm Deep Base and Shallow Lid HEX pans that have already found a forever home with many of you.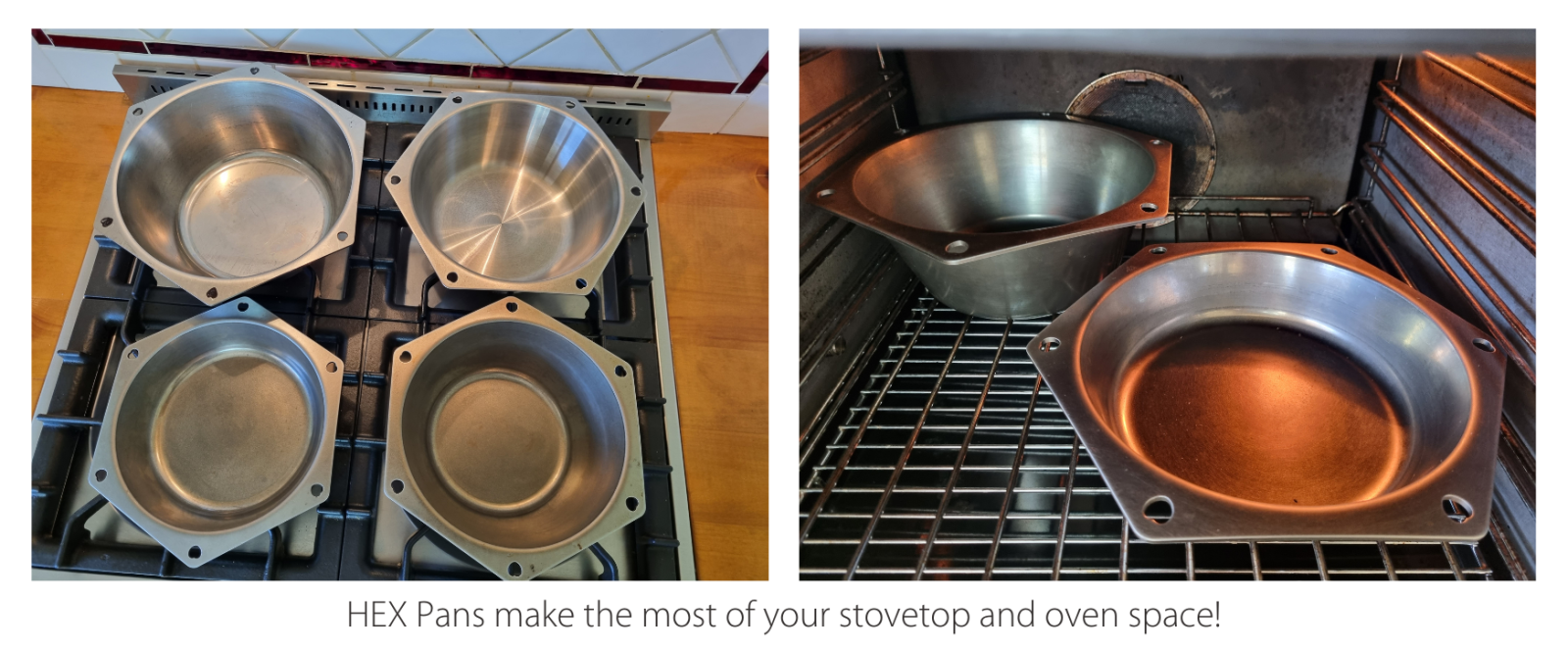 NEW 23cm HEX Pans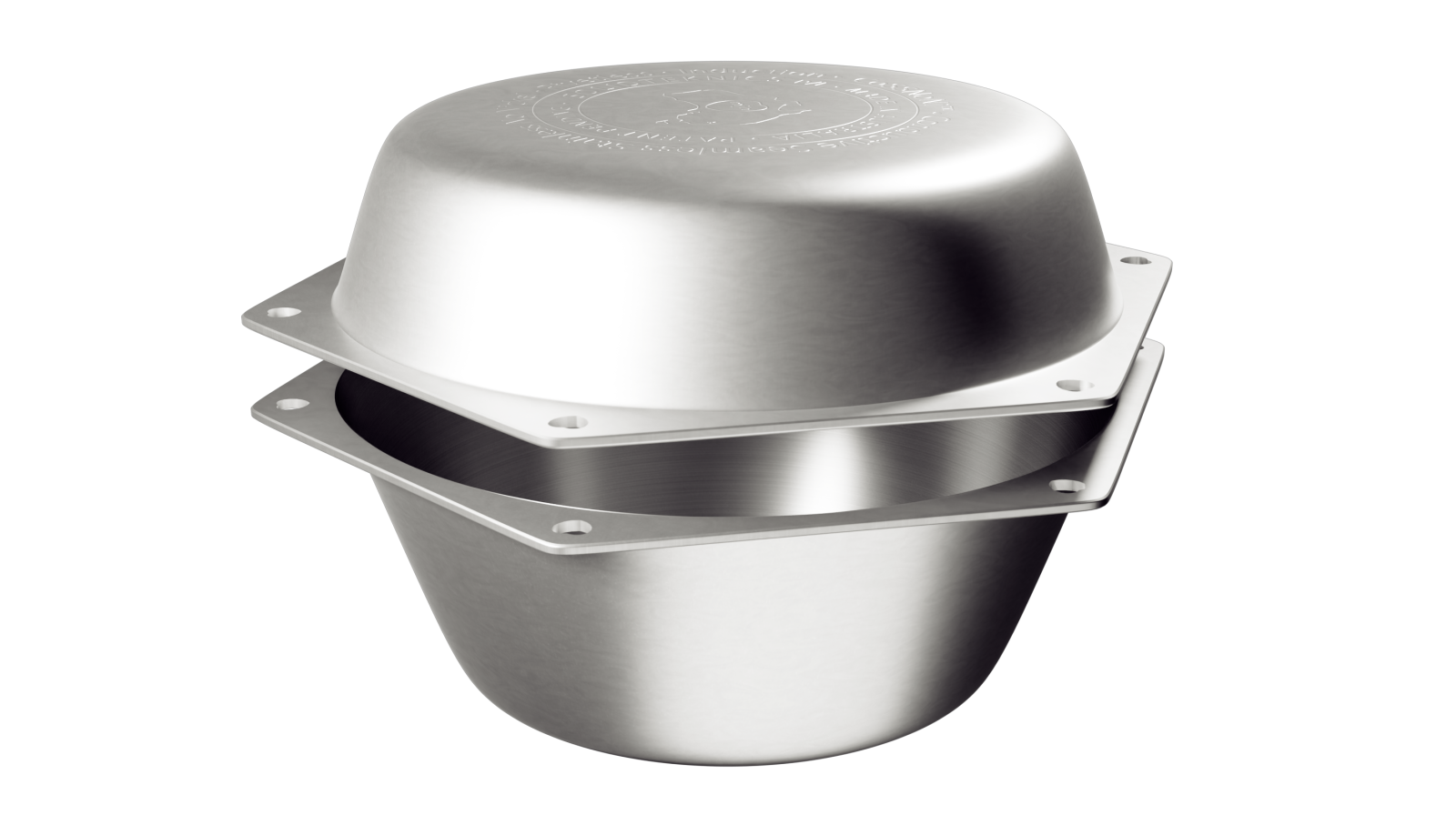 Dimensions
Deep Base - Diameter: 23cm // Depth: 8.5cm // Capacity: 2.43L
Shallow Lid - Diameter: 23cm // Depth: 5cm // Capacity: 1.64L
Pricing:
23cm Deep Base: $199
23cm Shallow Lid: $189
20cm HEX Pans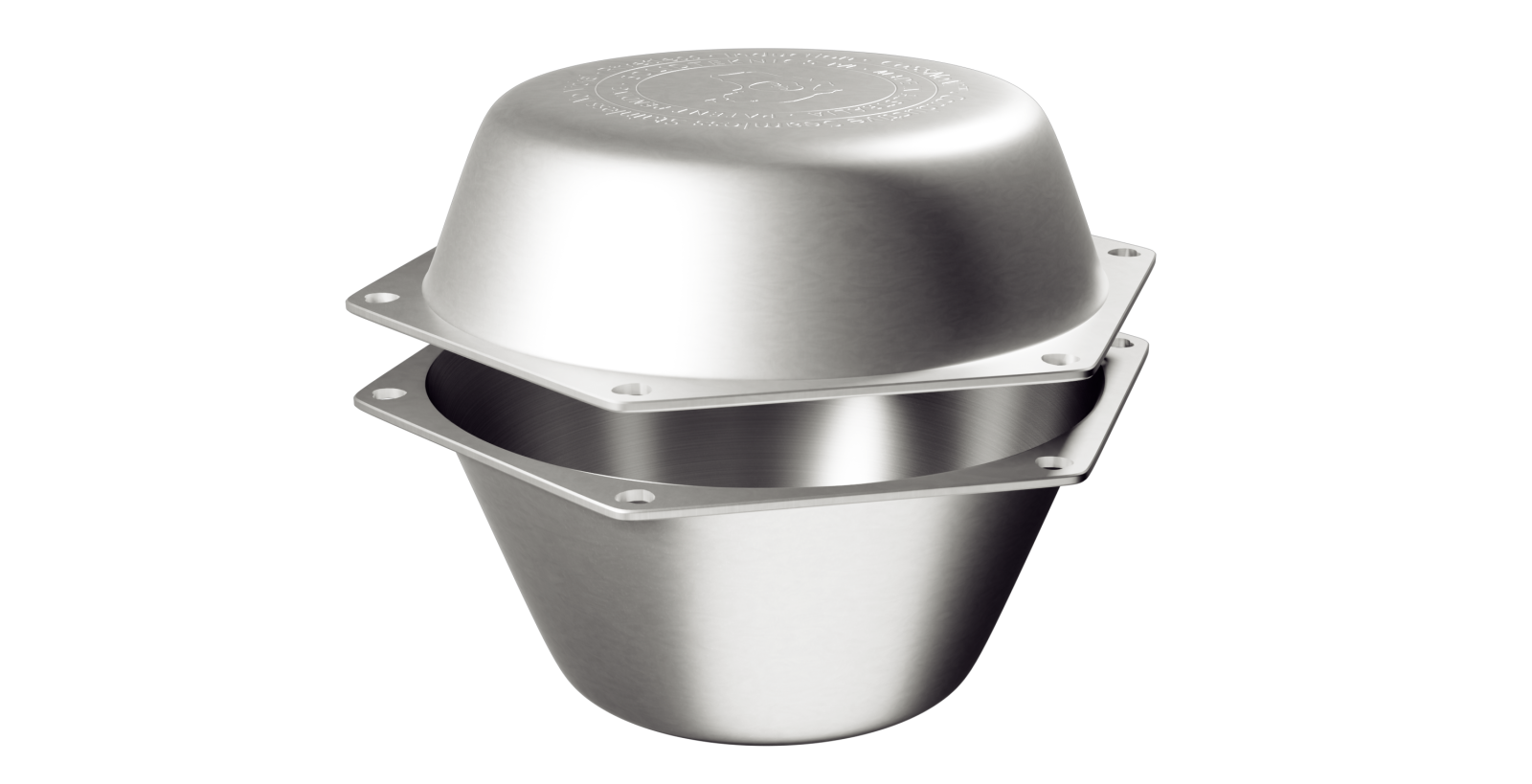 Dimensions:
Deep Base - Diameter: 20cm // Depth: 90mm // Capacity 1.87L
Shallow Lid - Diameter: 20cm // Depth: 50mm // Capacity: 1.15L
Pricing:
20cm Deep Base: $179
20cm Shallow Lid: $159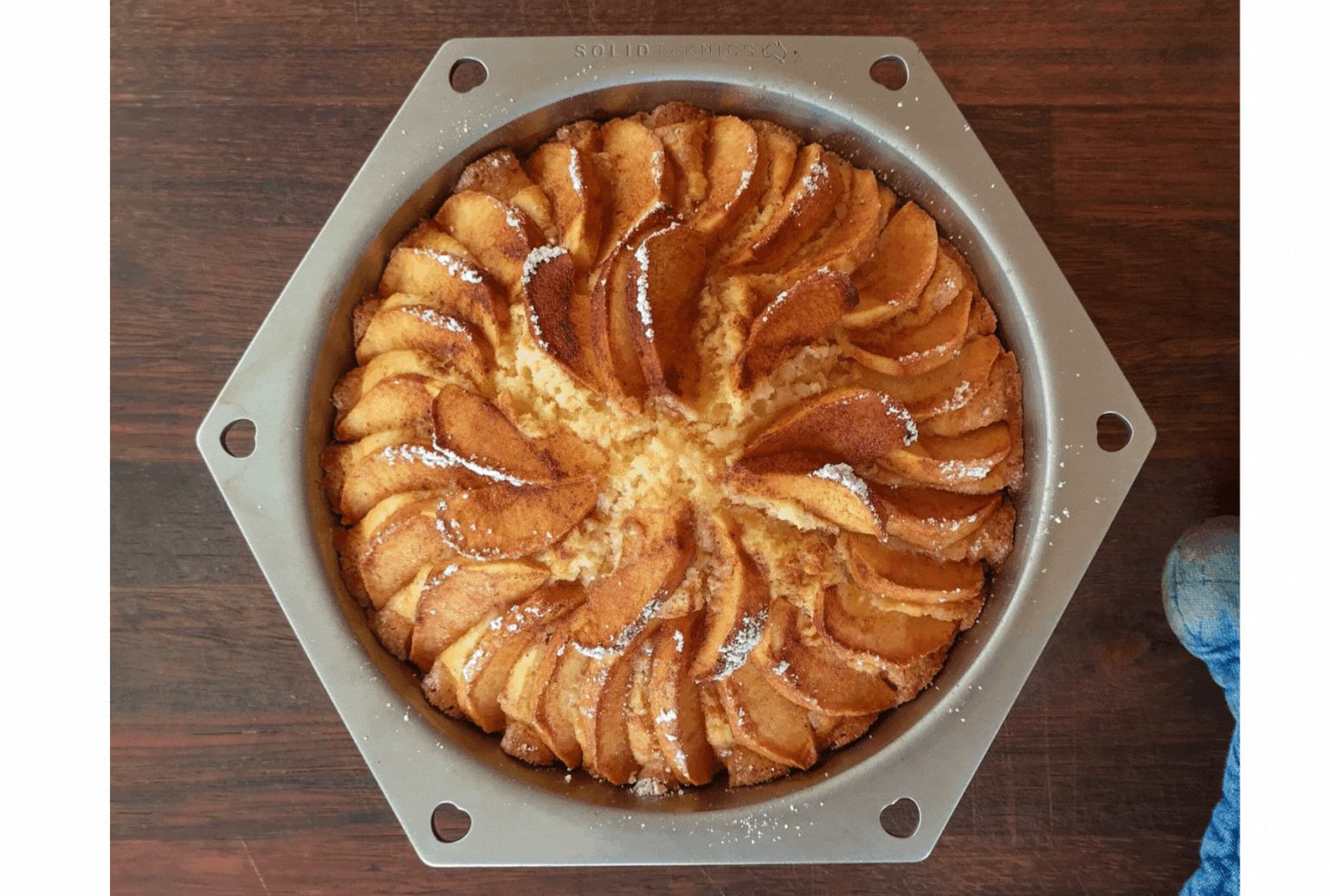 Thanks to Sandra W for these beautiful images of the HEX pans in action in her kitchen!
Want to revisit our first introduction to the HEX Pan range? Check out their original launch page here.

Preorder Method and Production Timeline
Preorders end midnight 21 Dec 2022 with estimated shipping for the HEX Pans late March 2023, and for the Removable Handles, late July 2023.
With world-first innovations like these, the manufacturing set up is complex. This is why we need to allow a long lead time for our First Edition pieces.
We make it our business to bring innovation to the world and it's you that has access to it first. We are thrilled we can be so close to our early adopters. We do our best to set realistic timelines, however, with innovation, often comes unpredictable challenges. We suggest that you only back our new launches if you are willing to go on our innovative journey with us - which may encounter speed bumps from time to time. Otherwise, you are best to wait for the pieces to reach our online 'buy now' store as by that stage, we have ironed out the manufacturing method.
Head to our exclusive Solid Lovers Store. You will need to be logged in to see the store and the listings. If you don't yet have access to our Lovers' store, please FOLLOW THESE INSTRUCTIONS.
Your credit card will be charged upon purchase.
The first 20 of each in the series will be held for the Solidteknics museum archive.
You have to be logged into your account to view the listings. If you do not yet have access to the Lovers' store, please follow THESE INSTRUCTIONS.