SERVES 4 - TIME 35 MINS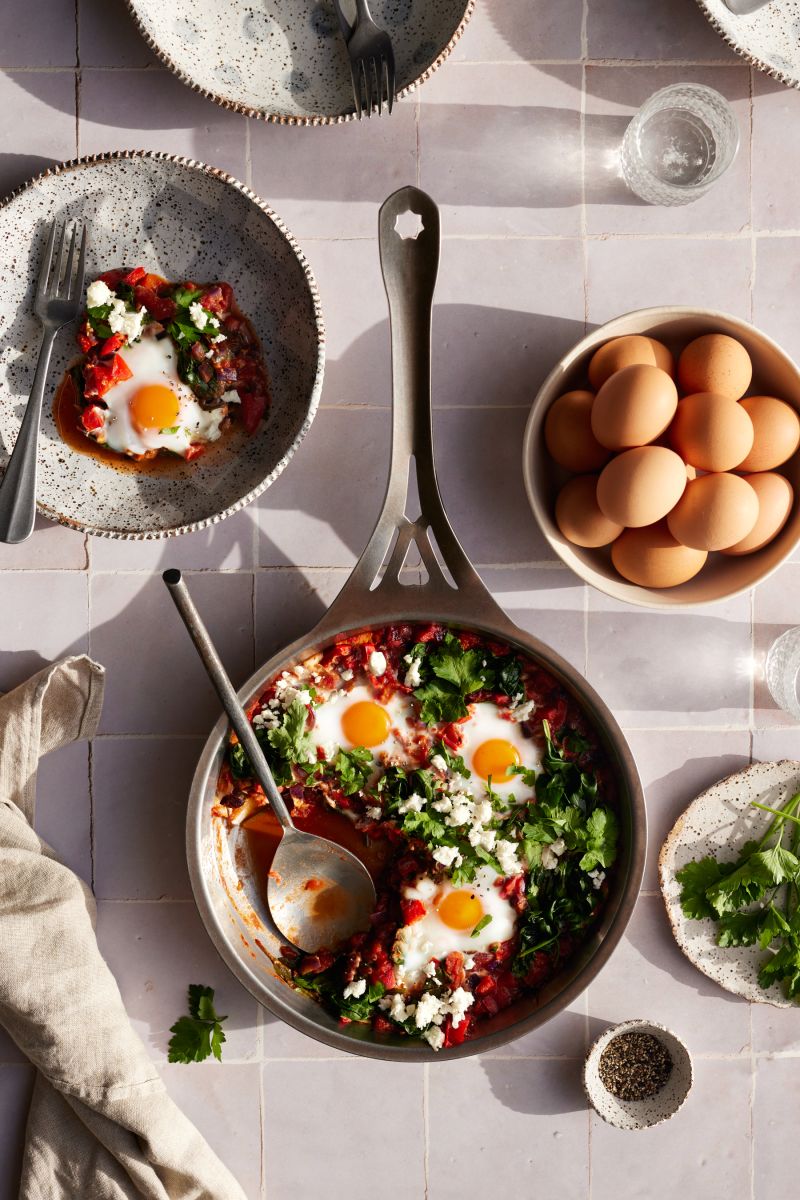 INGREDIENTS
| | |
| --- | --- |
| | 4 x tomatoes, diced or 1 can tomatoes |
| 2 tbsp extra virgin olive oil | |
| | |
| | |
| 1 fresh red chilli, sliced | |
| 3 garlic cloves, finely chopped | |
| | Toasted wholemeal sourdough |
| | |
METHOD
1. Preheat the oven to 180°C.
2. Heat the extra virgin olive oil in an ovenproof frying pan over a moderate
heat. Add the onion, capsicum, chilli and garlic and sauté for 3-4 minutes
until the onion is translucent.
3. Add the cumin, paprika, tomatoes and tomato paste. Simmer for about
10 minutes. Fold through the spinach.
4. Make 4 indentations in the mixture and crack 2 eggs into each indent.
Bake for 10 minutes, or until the eggs are set to your liking.
5. Crumble the fetta over the top and scatter with fresh parsley.
Serve immediately with toasted wholemeal sourdough slices.

* Recipe created using the Solidteknics noni 26cm Frypan
"Recipe in collaboration with our friends over at Australian Eggs!"