The boss' Crêpe recipe: - Crêpes Chez Henry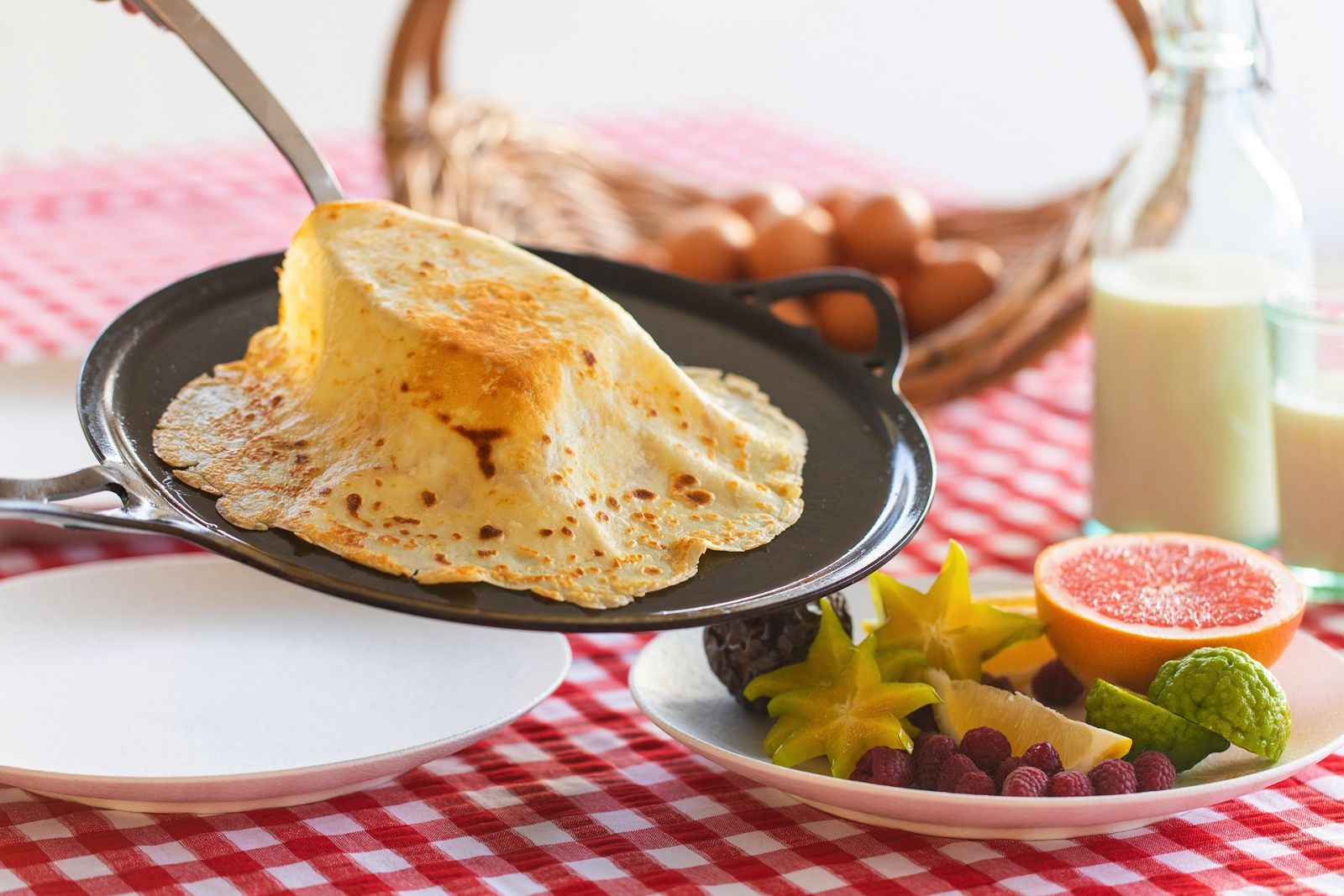 Ingredients:
1 3/4C plain flour
2.5C whole milk (add more milk for a thinner batter that's easier to swirl over the pan)
3 large eggs, room temp
70g melted salted butter, plus more for iron skillet between crepes

Directions:
1. Mix all ingredients together well in a mixing bowl to remove lumps, and let stand for an hour. Or just cook if you can't wait.
2. Preheat AUS-ION crepe pan over medium-low heat. Add half a teaspoon of butter and spread it around the pan as it melts.
3. Pour in enough batter to cover pan 1-2mm thick after spreading. Spread by lifting pan and gyrating (the pan), or with a crêpe t-stick.
4. Wait until edges start to lift naturally, then slip a pallet knife or spatula under and flip in one motion.
5. Serve with your favourite toppings! A squeeze of lemon and a drizzle of honey is great!
Scale up the mix and use multiple pans for hungry mobs!