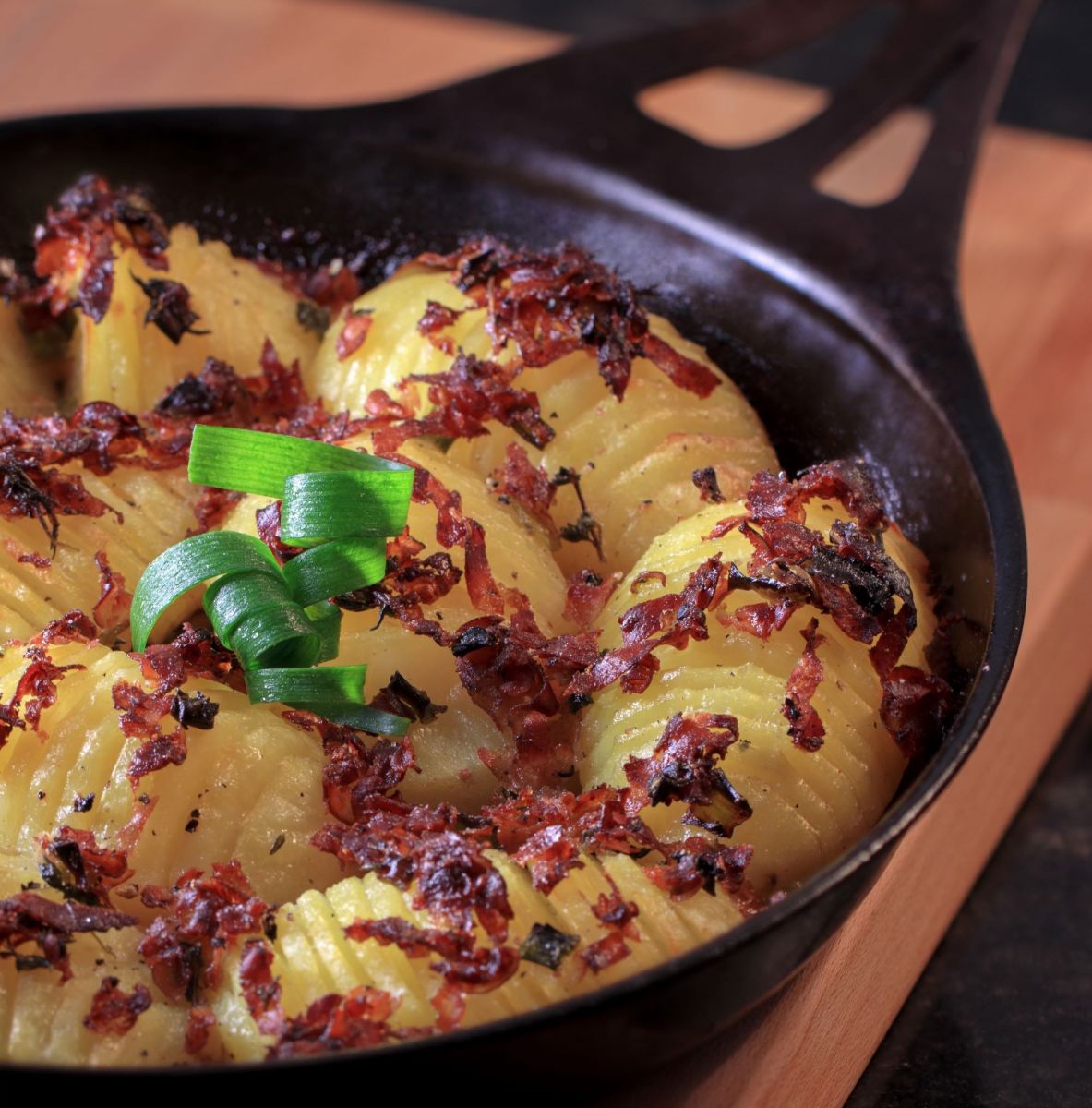 Ingredients:
1/4 cup Extra Virgin Olive Oil
125g pancetta or proscuitto, cut into strips
4 green shallots, peeled & sliced
6 sprigs of thyme
1C vegetable stock
10 Roasting Potatoes
50g melted butter
Method:
1. Preheat oven to 180 degree celcius. On the stovetop, preheat your chosen AUS-ION pan (26cm is ideal), on medium heat and add oil.
2. Add pancetta/proscuitto, shallots and thyme. Allow to cook, stirring occasionally for approx. 5 minutes until golden.
3. Add stock and bring to the boil. Transfer the contents of the pan to a heatproof mixing jug and set aside.
4. Using a sharp knife or mandolin, slice potatoes crosswise very thinly, retaining the shape of the whole potato.
5. Arrange in a single layer insdie the pan, so that the potato fits in snuggly.
6. Pour over pancetta/stock mixture, allowing the liquid to drizzle into the potato slices.
7. Season with salt and pepper (keeping in mind that prosciutto is already salty).
8. Cover the pan with a lid or foil, and place in the oven for approx. 45 minutes.
9. Uncover and pour over melted butter. Bake for a further 30 minutes until cooked through and golden.