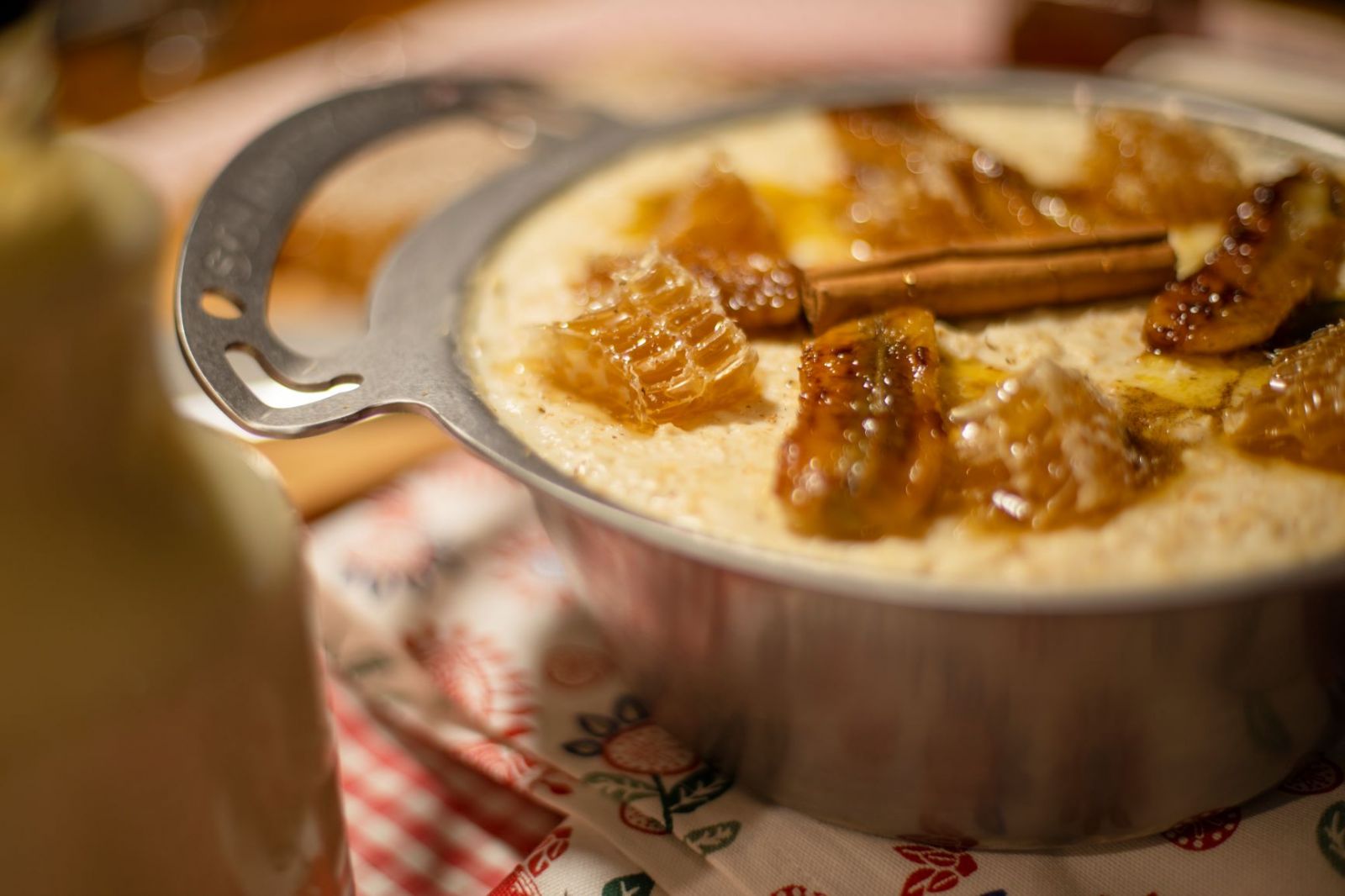 This is not your everyday porridge. A little bit fancy and sure to impresse with the addition of caramelised bananas and honeycomb! This recipe serves one, though double or triple the batch to feed the family!
Ingredients:
For the caramelised banana:
1 x Banana
1 tsp coconut oil
For the porridge:
1C rolled porridge oats
2.5C milk of your choice or water
1 tsp maple syrup
1/4 tsp cinnamon
Fresh honeycomb (optional)
Method
Porridge:
1. Place the oats, cinnamon and milk or water in a saucepan over a medium heat.
2. Bring to a steady simmer for 5 to 6 minutes, stirring as often as you can to give you a smooth creamy porridge – if you like your porridge runnier, simply add a splash more milk or water until you've got the consistency you like. Stir in maple syrup.
3. Top with caramelised bananas and fresh honeycomb, or any toppings of your choosing!
To caramelise the bananas:
1. Cut your bananas 2cm thick
2. Heat your noni or AUS-ION pan until very hot. Add the coconut oil and gently place the bananas in the pan, leaving enough space between them so they don't touch when you flip them over.
3. Leave to fry for a couple of minutes until browning. Gently flip over and fry the other side for another couple of minutes.
4. Add the maple syrup and allow it to bubble for a couple of minutes until it's starting to thicken.
5. Gently transfer the caramelised bananas to your porridge bowl and drizzle with leftover sauce from the pan.