Cast iron is widely known and loved throughout history for its 'healthier' and 'longer-lasting' qualities. But, did you know that wrought iron is actually proven to be the superior option when it comes to iron cookware? And, we are the only manufacturer in the world with a patented new method for making seamless one-piece wrought iron cookware!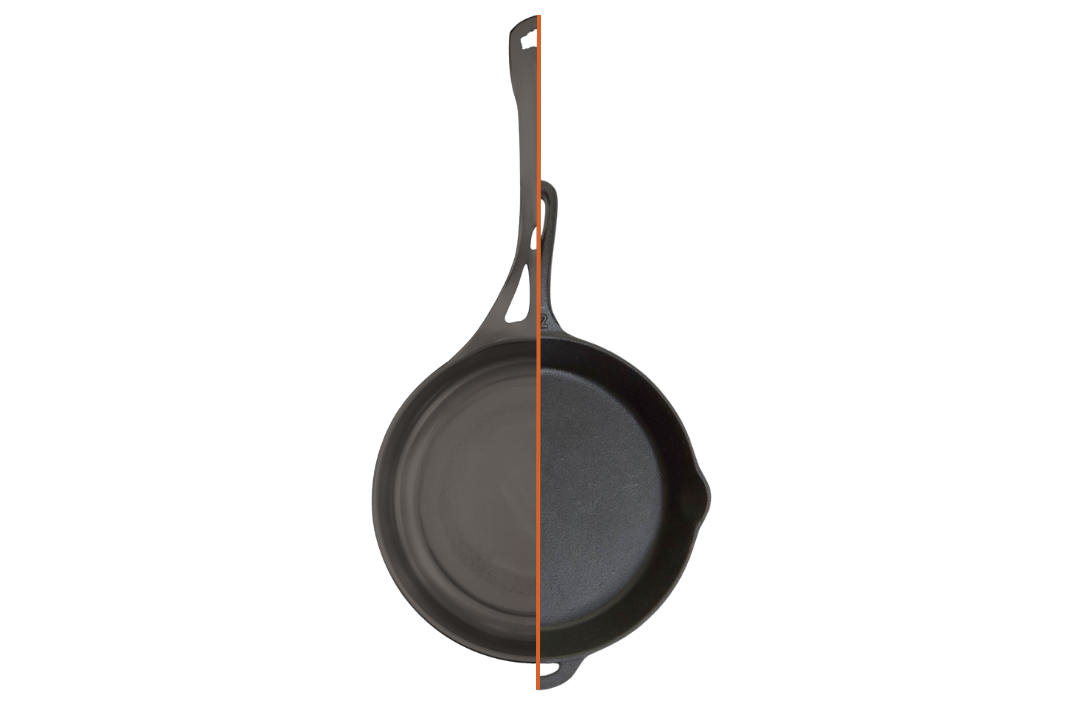 Wrought iron has been mechanically 'worked' into shape, preventing cracks growth and making the iron far more malleable than cast iron. It will never crack or break if dropped or thermally shocked.
Cast iron is in a crystalline metal state, where cracks can very easily grow on crystal boundaries. This makes the iron 'hard' but very brittle, and highly likely to crack and break if dropped or thermally shocked. There are very few centuries-old cast iron pots and pans in museums that aren't cracked, though you'll easily find many wrought iron pans, all with no cracks, dating back to Roman times and even earlier.

Wrought iron has superior conductivity. It conducts heat much faster and more evenly than cast iron. This means that our wrought iron cookware requires less energy to reach temperature and perform perfectly, as it transfers the heat input more 'efficiently'.

Cast iron pans typically have short, thick and stubby handles, as longer handles will almost always break during the casting production process. Being short and thick, cast iron handles hold a lot of heat when cooking, making it impossibly hot to hold while cooking.
Our wrought iron pans have long, ergonomic handles that have specially designed vents to dissipate the heat. This means the handles stay cool enough to hold and maneuver when cooking on the stovetop.

Our wrought iron cookware is around half the weight of cast iron. This lighter weight makes them much easier to hold and handle when cooking, and more accessible to younger and older cooks. It's important to note that lighter doesn't mean there's less searing capacity, though - our solid 3mm wrought iron pans hold their heat incredibly well, and won't drop in heat and stew when a big steak is being seared!

Most cast iron cookware, particularly from offshore, is created using recycled steel (e.g. car parts with other materials attached!) and can therefore contain a mix of heavy metals, leading to contamination and leaching into foods that can have negative health impacts.
Our wrought iron cookware is made from 99.7% clean Australian iron, and is free from heavy metals, compared to the 96% contained in cast iron. This is one secret to our superior conductivity - iron is a far superior conductor than carbon!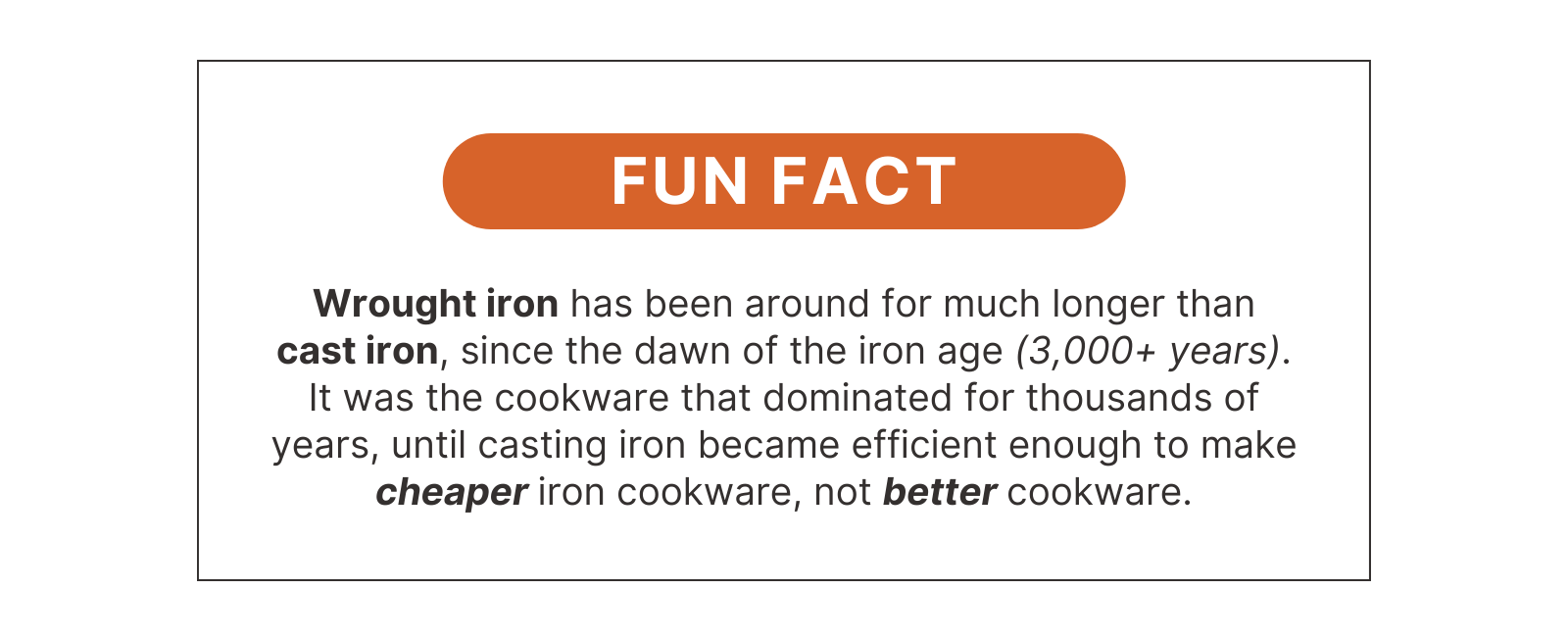 Want a more in-depth look at the history of iron cookware, and the differences between wrought and cast iron? Download our PDF below to hear Mark's take on it all!