Due to popular demand, we're re-releasing the Simplicious Flow X Solidteknics 31cm skillet, and a new skillet-lid to match! These Solid pans are designed as the *perfect* size and feel to cook all the recipes from Sarah Wilson's latest cookbook Simplicious Flow, and the I Quit Sugar Cookbooks.
To get 20% off the Simplicious Flow eBook, order here, using the code: FLOW20
Made in Australia from pure Australian wrought iron (and is half the weight of traditional cast iron, plus more conductive), this versatile skillet is suitable for all heat sources from induction, gas, oven, to BBQ and campfire!
Perfect for all of your everyday frying, stirfry, baking,
and grilling needs.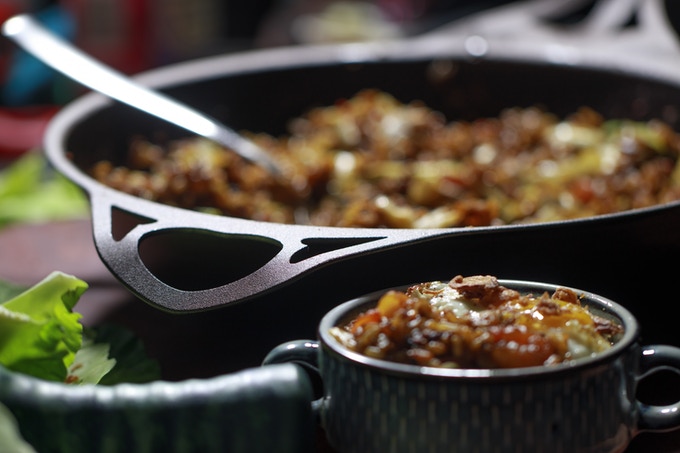 Our new 31cm AUS-ION Satin
skillet-lid
is not your average lid.
Each skillet-lid is a high-performance shallow skillet, crepe pan, baking tray, or griddle for all kinds of frying and grilling.
The skillet-lids can be ordered separately for those who already have Version 1 of this skillet, or as a set.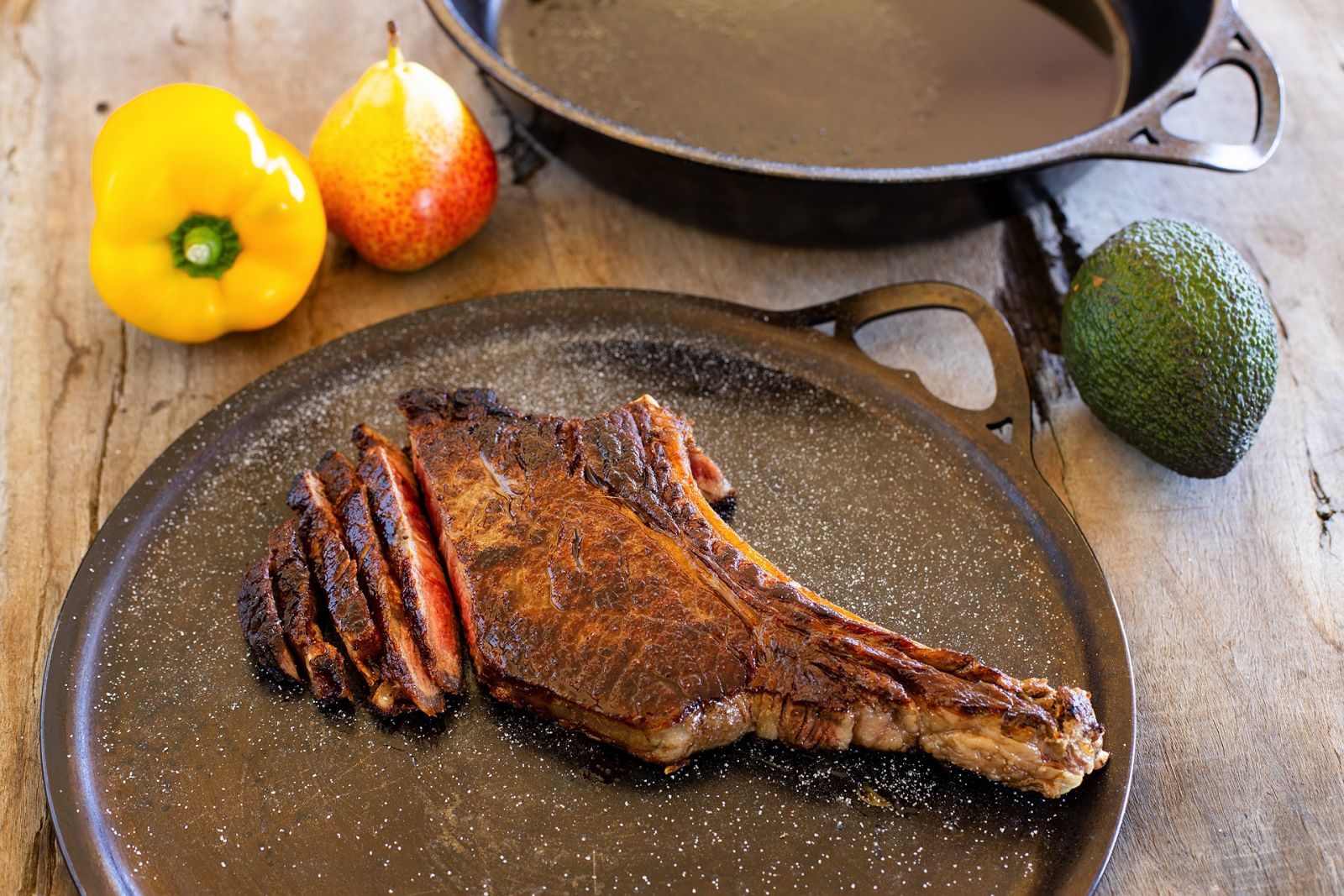 What makes this patented Australian pan so special:
Cookware innovation patented by Australians, owned by Australians, employing Australians: made in Sydney, wrought from a single sheet of pure Australian iron.

So indestructible, these pans come with a multi-century warranty and engraved with the date of manufacture for heirloom collectability!

SATIN finish - shot peening + oil pre-seasoning, to make building your own natural non-toxic nonstick surface a breeze.

Perfect for BBQs, baking, roasting, grilling, pizza ovens, and everyday meals!

Ideal on any heat source, from induction to your oven, BBQ, campfire and pizza oven.
The Simplicious Flow X Solidteknics 31cm skillets are available to pre-order below, for delivery late September (or potentially sooner!).
"Fabulous for cooking meat! Best pan ever" - Alyce
"Amazing to use to cook delicious healthy meals" - Maryana
"It's light compared to other large cast-iron pans. The extra handle makes it easy to pick up" - Saffron
Solidteknics cookware is loved by chefs and experts around the world: www.solidteknics.com/testify
In Simplicious Flow, Sarah emboldens us to adopt 'zero-waste' cooking as the path to good health, creativity, and altogether a more elegant life.
Inside Simplicious Flow, you will find the most instructive, practical, and useful kitchen advice that you are ever likely to encounter. Sarah reacquaints us with Flow, an intricately crafted kitchen process that shows us how to cook gut-healing, nutritionally dense, delicious food in less time, for less money, and with virtually no waste. It is a manifesto for change, a challenge to us all to take charge of our kitchen, our expenditure, our time, our own health, and the health of the planet.
All royalties as a result of this collaboration are being donated to Sarah's philanthropic trust fund..."Give A Flow". Solidteknics will be matching that figure and donating to her fund.
Sarah's 2019 Charity Projects include; $10k to the bushfire appeal as a result of the collaboration between Simplicious Flow X Solidteknics https://www.instagram.com/p/B5zg6dfhgcy/
Plus http://www.sarahwilson.com/2019/09/charity-project-1-success-two-african-schools-60k-bikes/ and http://www.sarahwilson.com/2019/08/charity-project-2-success-113000-raised-homeless-women/
To get 20% off the Simplicious Flow eBook, order here, using the code: FLOW20
Thank you from the Simplicious Flow X Solidteknics team - happy cooking!