Please note, we're all sold out of the this pan for now, and we don't have a set schedule for their return. But don't worry, if you choose the 'Notify Me' option and enter your email address, we'll let you know if they become available again. In the meantime, feel free to check out our vast selection of cookware that's available now!

Our AUS-ION™ 26cm Sauteuse has deeper sides than a standard skillet, making it ideal for family meals such as frittatas, scrambled eggs, baking bread & cakes, and roasts. Also great for deep frying and pan searing!
AUS-ION™ 26cm Sautéuse
Total Length: 52.2cm
Weight: 1.6kg
Diameter: 26cm
Depth: 7.8cm
Capacity: 2.8L
Stove Contact: 17.6cm
Suits: the 27cm nöni™ skillet-lid from our 4.5L Saucepan set.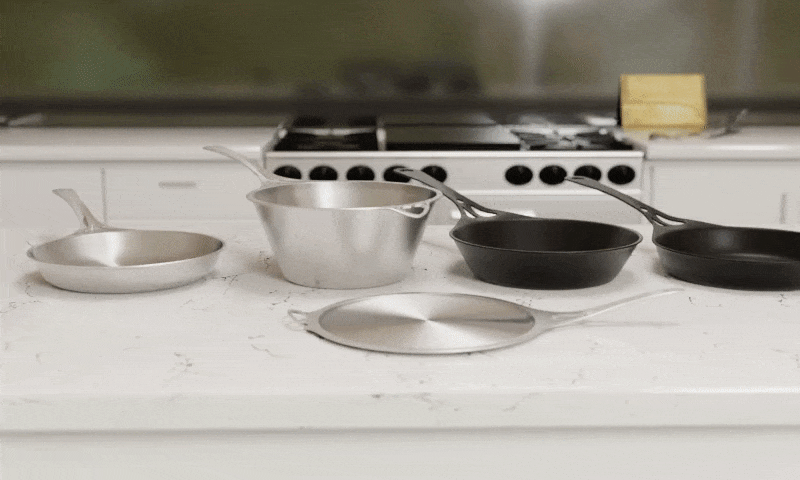 Each new piece will be:
Limited stamped 'Heirloom Edition'
Dated with month/year of manufacture
Side by side: 22cm AUS-ION™ Sauteuse and the new 26cm AUS-ION™ Sauteuse.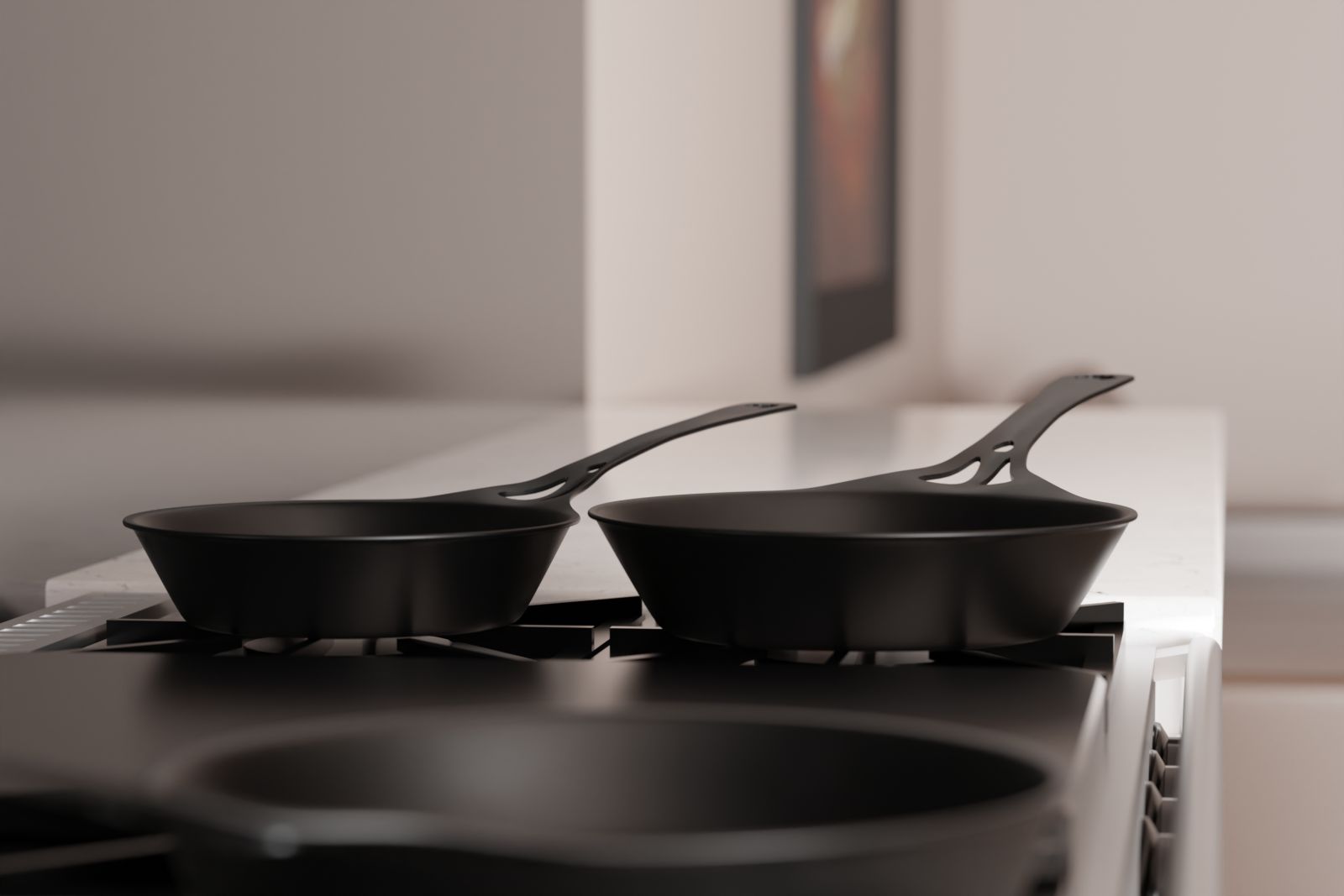 (Q126dRET)
Stamped Heirloom Edition
Dated with month/year of manufacture
Multi-century warranty
Suitable for all heat sources (including induction)
Made from a single sheet of 3mm ferritic, non nickel stainless steel
One-piece, seamless design. No joins, screws or rivets!
Made in Australia
Dimensions:
Total Length: 52 cm
Weight: 1.6kg
Diameter: 26cm
Depth: 7.5cm
Height of handle: 13cm
Capacity: 2.8L
Stove Contact: 17cm
Versatile

An excellent, versatile pan, which is used on an induction cooktop. I start off with a low temperature then increase heat slowly, then add oil. Have cooked tomato-based dishes in this pan. It washes up easily and is lightly oiled each time. Happy customer here!




(5)
Sturdy workhorse

By:

Fiona Brand

on 9 May 2023

This is a great pan for those dishes that are a bit too big for a frypan, but you still want that versatility of movement. We use it for stir-fries, sauces, browning meat before putting it in the oven, it's the best pan for cooking steaks and does equally well with a slow veggie curry. Initially we were worried about the seasoning, but the team at Solidteknics gave us heaps of help and we worked it out. The facebook group is also a fantastic place to get information.




(5)
Best "All Rounder" pan - use it for everything.

By:

Arthur

on 8 September 2022

I have always wanted a pan like this and I am using it for EVERYTHING. The high sides makes it a perfect utensil for almost any kind of cooking. Steaks, Omelets, stir-fry, "Bol" sauce, oven baking - endless uses. I season my pan after every use. and so I do not have a problem with anything sticking. HINT - never go above Med heat and always wait till pan gets hot before adding a little ghee or olive oil pre cooking. If you do this you will get a pan that is 99% equal to synthetic coatings, but a pan that will last 100yrs. The pan WILL discolour and darken - THIS IS NORMAL. Forget the appearance and look at the performance.




(5)
Sauteuse received and tested

By:

Jean-michel Favre

on 11 July 2022

hi everyone ! I have received my 26cm seasoned sauteuse on Saturday. Perfect timing for some lovely cooking over the weekend. Absolutely enjoyed using the sauteuse and cooked some fantastic dishes. Great tool, great quality !




(5)
We Also Recommend
Others Also Bought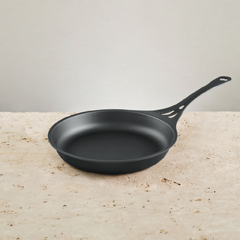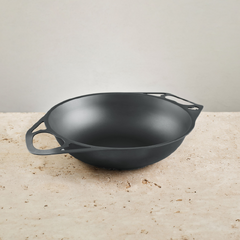 AUS-ION™ 30cm/4L Dual-Handle Wok