Pre-orders end 30 April 2023, estimated shipping to commence June 30, 2023.
We launched this special 'try me' pan earlier last year, and you all LOVED it, so we're bringing it back! We've gone as deep as we can on pricing, to make it as accessible as possible for those of you who are new to our nöni™ range, or are looking to add to your range.
Our nöni™ 21cm Frypan is a great everyday workhorse frypan. Perfect for frying, grilling, shallow and deep frying, baking and roasting, from stovetop (including induction), into the oven and outdoors over the campfire.
Made from solid, 3mm thick ferritic stainless steel, with a patented, seamless, one-piece design for maximum durability and superior performance. nöni™ is ideal for both frying, and liquid boiling, slow cooking, acidic sauces. Low maintenance & dishwasher friendly. Cooks like iron, but cleans like stainless steel!

Each new piece will be:
Dated with month/year of manufacture
Save $70 off RRP!
nöni™ cleaning, care & cooking tips, CLICK HERE
Please note, we are thrilled to be able to give you access to our world first innovations first, and heavily reduced pricing, as a way of thanking you for your continued support. We do our best to set realistic timelines, however, with innovation, often comes unpredictable challenges. We suggest that you only back our new launches if you are willing to go on our innovative journey with us - which may encounter speed bumps from time to time. Otherwise, you are best to wait for the pieces to reach our online 'buy now' store as by that stage, we have ironed out the manufacturing method.

Thank you for your solid support, and helping us continue to bring new, world-leading Australian-made kitchenware innovations to life. ❤️
(ns121skRET)

Made in Australia
Suitable for all heat sources except microwaves
Made from a single sheet of 3mm ferritic, non-nickel stainless steel
One-piece, seamless design. No joins, screws or rivets!

Very low maintenance and does not require seasoning
Total Length: 47cm
Diameter: 21cm
Stove contact: 17cm
Height of bowl: 5cm
Weight: 1.1kg
Capacity: 1.45L
Be The First To Review This Product!
Help other SOLIDTEKNICS PTY LTD users shop smarter by writing reviews for products you have purchased.
We Also Recommend
Others Also Bought
(7)
[@acc_code@]
[@actual_height@]
[@actual_length@]
[@actual_width@]
[@allow_oversell@]
[@arrival_date@]
[@artisit_author@]
[@availability_description@]
[@available_preorder_quantity@]
[@barcode@]
[@base_unit@]
[@base_unit_qty@]
[@brand@]
[@count@]
[@coupons@]
[@cubic@]
[@custom_label@]
[@date_created@]
[@display_template@]
[@editable_bundle@]
[@extra@]
[@filter1@]
[@filter2@]
[@filter3@]
[@filter4@]
[@filter5@]
[@filter6@]
[@filter7@]
[@filter8@]
[@filter9@]
[@format@]
[@free_gifts@]
[@has_child@]
[@has_components@]
[@has_from_price@]
[@height@]
[@inpromo@]
[@instock@]
[@inventory_id@]
[@is_kit@]
[@itm_gp_id@]
[@itm_sortorder@]
[@itm_sortorder2@]
[@length@]
[@limited_stock@]
[@manufacturer_model@]
[@misc11@]
[@misc12@]
[@misc13@]
[@misc14@]
[@misc15@]
[@misc17@]
[@misc18@]
[@misc2@]
[@misc3@]
[@misc5@]
[@model@]
[@name@]
[@notax@]
[@preorder@]
[@preorder_date@]
[@preorder_quantity@]
[@price@]
[@product_subtype@]
[@product_type@]
[@promo_price@]
[@promo_save@]
[@ratings-count@]
[@rental_only@]
[@retail@]
[@rndm@]
[@save@]
[@save_price@]
[@service_only@]
[@sh_type_id@]
[@short_description@]
[@single_price@]
[@sku@]
[@start_date@]
[@store_price@]
[@store_quantity@]
[@subtitle@]
[@swatch@]
[@tax_inc@]
[@thumb@](CODE)
[@thumb_1@](CODE)
[@thumb_10@](CODE)
[@thumb_2@](CODE)
[@thumb_3@](CODE)
[@thumb_4@](CODE)
[@thumb_5@](CODE)
[@thumb_6@](CODE)
[@thumb_7@](CODE)
[@thumb_8@](CODE)
[@thumb_9@](CODE)
[@unit@]
[@url@]
[@weight@]
[@width@]
[@^acc_code@]
[@^acc_qty_multiplier@]
[@^access_control@]
[@^active@]
[@^actual_height@]
[@^actual_length@]
[@^actual_width@]
[@^allow_oversell@]
[@^approval@]
[@^approval_mobile@]
[@^approval_pos@]
[@^arrival_date@]
[@^article_id@](REF)
[@^artist_author@]
[@^asset_account@]
[@^auto_url_update@]
[@^availability_description@]
[@^available_preorder_quantity@]
[@^avg_cost_price@]
[@^barcode@]
[@^barcode1@]
[@^barcode2@]
[@^barcode3@]
[@^barcode_height@]
[@^base_unit@]
[@^base_unit_qty@]
[@^blog_author@](REF)
[@^blog_content@](REF)
[@^blog_id@](REF)
[@^blog_subheader@](REF)
[@^blog_subject@](REF)
[@^brand@]
[@^brochure_url@]
[@^build_quantity@]
[@^buy_qty@]
[@^category_id@](REF)
[@^category_name@](REF)
[@^category_ref@](REF)
[@^category_subheader@](REF)
[@^ccat_id@](REF)
[@^cogs_account@]
[@^committed_quantity@]
[@^compat_id@](REF)
[@^compat_list_id@](REF)
[@^compatcat_description@](REF)
[@^compatcat_description2@](REF)
[@^compatcat_fullname@](REF)
[@^compatcat_name@](REF)
[@^compatcat_ref@](REF)
[@^content@](REF)
[@^content_allow_reviews@]
[@^content_author@]
[@^content_compatibility_code@]
[@^content_description1@]
[@^content_description2@]
[@^content_description3@]
[@^content_external_ref1@]
[@^content_external_ref2@]
[@^content_external_ref3@]
[@^content_external_src@]
[@^content_fullpath@]
[@^content_id@]
[@^content_label1@]
[@^content_label2@]
[@^content_label3@]
[@^content_level@]
[@^content_module@]
[@^content_name@]
[@^content_ref@]
[@^content_short_description1@]
[@^content_short_description2@]
[@^content_short_description3@]
[@^content_type_code@]
[@^content_type_id@]
[@^content_type_name@]
[@^content_wufoo_form@]
[@^cost@]
[@^coupons@]
[@^created_at@]
[@^cubic@]
[@^current_id@]
[@^current_sku@]
[@^custom_label@]
[@^date_created@]
[@^date_posted@]
[@^date_updated@](REF)
[@^default_purchase_price@]
[@^default_restock_quantity@]
[@^description@]
[@^description2@](REF)
[@^display_template@]
[@^dropshipper@]
[@^ebay_description@]
[@^ebay_product_detail@]
[@^ebay_quantity@]
[@^editable_bundle@]
[@^expense_acc@]
[@^external_ref@](REF)
[@^extra@]
[@^featured@]
[@^features@]
[@^filter1@]
[@^filter2@]
[@^filter3@]
[@^filter4@]
[@^filter5@]
[@^filter6@]
[@^filter7@]
[@^filter8@]
[@^filter9@]
[@^format@]
[@^free_gifts@]
[@^gp_restriction@]
[@^group_name@]
[@^handling_time@]
[@^has_child@]
[@^has_components@]
[@^has_from_price@]
[@^has_variants@]
[@^height@]
[@^hs_tariff_number@]
[@^id@](REF)
[@^image_url@]
[@^image_url_check_days@]
[@^imgupd_date@]
[@^in_display_page@]
[@^in_transit_quantity@]
[@^income_account@]
[@^incoming_quantity@]
[@^inpromo@]
[@^instock@]
[@^internal_note@]
[@^inventory_id@]
[@^is_au_gst_exempted@]
[@^is_bought@]
[@^is_inventoried@]
[@^is_kit@]
[@^is_neto_utility@]
[@^is_nz_gst_exempted@]
[@^is_sold@]
[@^itm_gp_id@]
[@^itm_sortorder@]
[@^itm_sortorder2@]
[@^itm_subtype@]
[@^job_id@]
[@^keywords@]
[@^length@]
[@^limited_stock@]
[@^manufacturer_model@]
[@^max_qty@]
[@^min_qty@]
[@^misc1@]
[@^misc10@]
[@^misc11@]
[@^misc12@]
[@^misc13@]
[@^misc14@]
[@^misc15@]
[@^misc16@]
[@^misc17@]
[@^misc18@]
[@^misc19@]
[@^misc1_name@]
[@^misc2@]
[@^misc20@]
[@^misc21@]
[@^misc22@]
[@^misc23@]
[@^misc24@]
[@^misc25@]
[@^misc26@]
[@^misc27@]
[@^misc28@]
[@^misc29@]
[@^misc2_name@]
[@^misc3@]
[@^misc30@]
[@^misc31@]
[@^misc32@]
[@^misc33@]
[@^misc34@]
[@^misc35@]
[@^misc36@]
[@^misc37@]
[@^misc38@]
[@^misc39@]
[@^misc3_name@]
[@^misc4@]
[@^misc40@]
[@^misc41@]
[@^misc42@]
[@^misc43@]
[@^misc44@]
[@^misc45@]
[@^misc46@]
[@^misc47@]
[@^misc48@]
[@^misc49@]
[@^misc4_name@]
[@^misc5@]
[@^misc50@]
[@^misc51@]
[@^misc52@]
[@^misc53@]
[@^misc54@]
[@^misc55@]
[@^misc56@]
[@^misc57@]
[@^misc58@]
[@^misc59@]
[@^misc5_name@]
[@^misc6@]
[@^misc60@]
[@^misc61@]
[@^misc62@]
[@^misc63@]
[@^misc64@]
[@^misc65@]
[@^misc66@]
[@^misc67@]
[@^misc68@]
[@^misc69@]
[@^misc7@]
[@^misc70@]
[@^misc71@]
[@^misc72@]
[@^misc73@]
[@^misc74@]
[@^misc8@]
[@^misc9@]
[@^model@]
[@^monthly_spent@]
[@^multiplier_qty@]
[@^multiplier_qty_start@]
[@^name@]
[@^notax@]
[@^origin_country@]
[@^page_content@](REF)
[@^page_editor@](REF)
[@^page_header@](REF)
[@^page_id@](REF)
[@^page_index@](REF)
[@^page_subheader@](REF)
[@^parent_ccat_id@](REF)
[@^parent_content_id@]
[@^parent_id@](REF)
[@^parent_inventory_id@]
[@^parent_sku@]
[@^pick_priority@]
[@^pick_scan_qty@]
[@^pick_zone@]
[@^preorder@]
[@^preorder_date@]
[@^preorder_quantity@]
[@^price@]
[@^primary_suppliers_id@]
[@^primary_warehouse_id@]
[@^print_label@]
[@^product_id@]
[@^product_subtype@]
[@^product_type@]
[@^product_url@]
[@^promo_end@]
[@^promo_id@]
[@^promo_price@]
[@^promo_save@]
[@^promo_start@]
[@^purchase_taxcode@]
[@^quantity_sold@]
[@^rating@]
[@^rating_decimal@]
[@^rating_round_half@]
[@^ref@]
[@^regen_url@]
[@^rental_only@]
[@^reorder_quantity@]
[@^repeat_type@]
[@^req_pack@]
[@^restock_quantity@]
[@^restock_warning_level@]
[@^retail@]
[@^reviews@]
[@^sales_commission_percent@]
[@^save@]
[@^save_price@]
[@^sell_qty@]
[@^serial_tracking@]
[@^service_level@]
[@^service_only@]
[@^sh_type_id@]
[@^shipping@]
[@^short_description@]
[@^single_price@]
[@^sku@]
[@^sortorder@]
[@^specifications@]
[@^split_for_picking@]
[@^start_date@]
[@^status@]
[@^stock_managed@]
[@^stockpriceupd_date@]
[@^store_price@]
[@^store_quantity@]
[@^subtitle@]
[@^supplier@]
[@^supplier_code@]
[@^supplier_product_name@]
[@^swatch@]
[@^tax_category@]
[@^tax_inc@]
[@^templatebody@]
[@^templatefoot@]
[@^templatehead@]
[@^templatesearch@]
[@^thumb@](CODE)
[@^thumb_1@](CODE)
[@^thumb_10@](CODE)
[@^thumb_2@](CODE)
[@^thumb_3@](CODE)
[@^thumb_4@](CODE)
[@^thumb_5@](CODE)
[@^thumb_6@](CODE)
[@^thumb_7@](CODE)
[@^thumb_8@](CODE)
[@^thumb_9@](CODE)
[@^thumb_content_type_id@]
[@^timestamp@]
[@^title@](REF)
[@^tnc@]
[@^type@]
[@^unit@]
[@^update_bundle_price@]
[@^url@](CODE)
[@^visible@]
[@^warranty@]
[@^weight@]
[@^width@]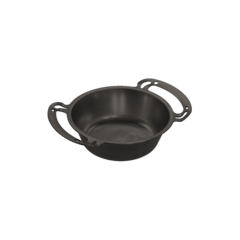 Limited Edition: 21cm AUS-ION™ Deep Pot
(2)
[@acc_code@]
[@actual_height@]
[@actual_length@]
[@actual_width@]
[@allow_oversell@]
[@arrival_date@]
[@artisit_author@]
[@availability_description@]
[@available_preorder_quantity@]
[@barcode@]
[@base_unit@]
[@base_unit_qty@]
[@brand@]
[@committed_quantity@]
[@count@]
[@coupons@]
[@cubic@]
[@custom_label@]
[@date_created@]
[@display_template@]
[@editable_bundle@]
[@extra@]
[@filter1@]
[@filter2@]
[@filter3@]
[@filter4@]
[@filter5@]
[@filter6@]
[@filter7@]
[@filter8@]
[@filter9@]
[@format@]
[@free_gifts@]
[@has_child@]
[@has_components@]
[@has_from_price@]
[@height@]
[@inpromo@]
[@instock@]
[@inventory_id@]
[@is_kit@]
[@itm_gp_id@]
[@itm_sortorder@]
[@itm_sortorder2@]
[@length@]
[@limited_stock@]
[@list_id@]
[@manufacturer_model@]
[@misc11@]
[@misc12@]
[@misc13@]
[@misc14@]
[@misc15@]
[@misc17@]
[@misc18@]
[@misc2@]
[@misc3@]
[@misc5@]
[@model@]
[@name@]
[@no_shipping@]
[@notax@]
[@preorder@]
[@preorder_date@]
[@preorder_quantity@]
[@price@]
[@product_subtype@]
[@product_type@]
[@promo_end@]
[@promo_price@]
[@promo_save@]
[@promo_start@]
[@rating@]
[@rating_decimal@]
[@rating_round_half@]
[@ratings-count@]
[@rental_only@]
[@reorder_quantity@]
[@restock_warning_level@]
[@retail@]
[@reviews@]
[@rndm@]
[@save@]
[@save_price@]
[@service_only@]
[@sh_type_id@]
[@short_description@]
[@single_price@]
[@sku@]
[@start_date@]
[@store_price@]
[@store_quantity@]
[@subtitle@]
[@swatch@]
[@tax_inc@]
[@thumb@](CODE)
[@thumb_1@](CODE)
[@thumb_10@](CODE)
[@thumb_2@](CODE)
[@thumb_3@](CODE)
[@thumb_4@](CODE)
[@thumb_5@](CODE)
[@thumb_6@](CODE)
[@thumb_7@](CODE)
[@thumb_8@](CODE)
[@thumb_9@](CODE)
[@unit@]
[@url@]
[@weight@]
[@width@]
[@^access_control@]
[@^article_id@]
[@^blog_author@]
[@^blog_content@]
[@^blog_id@]
[@^blog_subheader@]
[@^blog_subject@]
[@^category_id@]
[@^category_name@]
[@^category_ref@]
[@^category_subheader@]
[@^ccat_id@]
[@^compat_id@]
[@^compat_list_id@]
[@^compatcat_description@]
[@^compatcat_description2@]
[@^compatcat_fullname@]
[@^compatcat_name@]
[@^compatcat_ref@]
[@^content@]
[@^content_allow_reviews@]
[@^content_author@]
[@^content_compatibility_code@]
[@^content_description1@]
[@^content_description2@]
[@^content_description3@]
[@^content_external_ref1@]
[@^content_external_ref2@]
[@^content_external_ref3@]
[@^content_external_src@]
[@^content_fullpath@]
[@^content_id@]
[@^content_label1@]
[@^content_label2@]
[@^content_label3@]
[@^content_level@]
[@^content_module@]
[@^content_name@]
[@^content_ref@]
[@^content_short_description1@]
[@^content_short_description2@]
[@^content_short_description3@]
[@^content_type_code@]
[@^content_type_id@]
[@^content_type_name@]
[@^content_wufoo_form@]
[@^date_posted@]
[@^date_updated@]
[@^description@]
[@^description2@]
[@^external_ref@]
[@^gp_restriction@]
[@^id@]
[@^name@]
[@^page_content@]
[@^page_editor@]
[@^page_header@]
[@^page_id@]
[@^page_index@]
[@^page_subheader@]
[@^page_type@]
[@^parent_ccat_id@]
[@^parent_content_id@]
[@^parent_id@]
[@^rating@]
[@^reviews@]
[@^short_description@]
[@^sortorder@]
[@^subtitle@]
[@^templatebody@]
[@^templatefoot@]
[@^templatehead@]
[@^templatesearch@]
[@^thumb@](CODE)
[@^thumb_alt@](CODE)
[@^thumb_alt1@](CODE)
[@^thumb_content_type_id@]
[@^timestamp@]
[@^title@]
[@^url@]